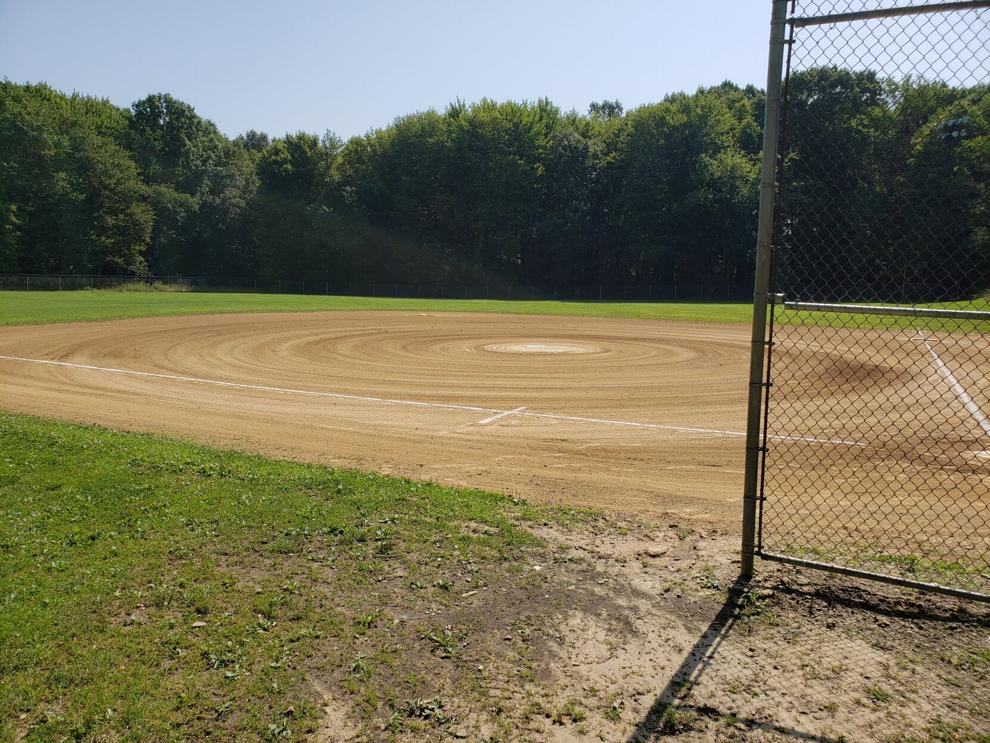 SHENANGO TOWNSHIP — As temperatures rise and the days get sunnier, people get ready to spend more time outdoors — which for Brian Foster means another season at the Shenango Valley Softball Recreation Complex.
"It's usually the first full day of sun," Foster said, "that's when I start getting phone calls about the softball fields."
Located at 975 Wheatland Road in Shenango Township, the complex has three softball fields and the accompanying bleachers, a concession stand and a nearby park for public use, said Foster, director of parks and recreation with the Mercer County Regional Council of Governments, or COG.
The complex is operated by COG and supported by Shenango Township, West Middlesex, Hermitage, Farrell and Wheatland.
Most of the complex's use comes from local church softball leagues and two state tournaments, whose organizers call COG ahead of time to help create a master schedule for the complex. Youth leagues usually practice on Fridays and Saturdays, while practices for other groups can be scheduled in the remaining time on a first-come, first-served basis, Foster said.
Though field preparations begin in early April, the leagues that use it don't kick off their seasons until the second or third week of May, with play ending around Labor Day. During peak activity, the complex will host about 30 games a week, Foster said.
Those organizations pay a fee for using the complex, but Foster said there are perks to using the venue. The first softball field has lights, which lets teams play evening games, and the surfaces are usually well-maintained by COG staff.
"On the day of the game," he said, "you don't have to show up two hours early to make sure the lines are there or cut the grass."
And the fields can be used for a lot more than softball.
COG added a pair of soccer fields to the complex about 14 years ago, but they saw only limited use. However, flag football teams from West Middlesex and Grove City used those soccer fields last season. Foster said that use illustrates the potential for many athletic organizations to play on the fields.
"The more things we have going on at the complex, then the more support we receive from the community," Foster said.
The complex traces its origins back more than 40 years, when James and Norma Kaikis donated 17 acres to be used as an outdoor recreational facility. Hermitage, Farrell, Shenango Township, Wheatland and Sharon signed an agreement for use of the fields on June 22, 1979.
Foster said the fields are used by everyone from children and teens to adults in their 50s and 60s for softball and kickball, and other games, which makes the complex a multi-generational activity center.
"We have people who tell me that they played at the fields as a kid, and now they're bringing their children," Foster said.
For more information on the complex, call 724-981-1561 ext. 5.
Like David L. Dye on Facebook or email him at ddye@sharonherald.com.