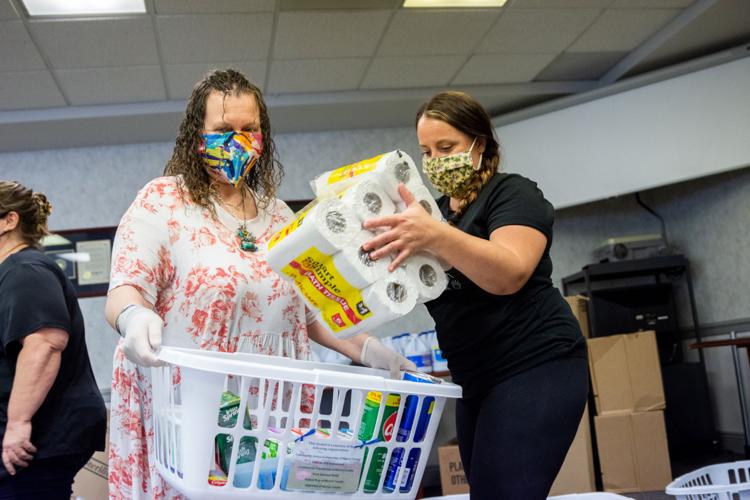 Community Action Partnership of Mercer County has begun an effort to distribute cleaning supplies among several local organizations after recognizing a need for many families during the coronavirus pandemic.
Wilma Torres, CAPMC CEO, said the organization began its project after a recent "Dialogue on Community Needs and Collaboration" meeting. The campaign stems from the understanding that families who receive food assistance through SNAP or the Community Food Warehouse of Mercer County, or rental and utility assistance from various local agencies, do not receive help with buying cleaning supplies, and most state agencies don't fund programs to help fill that need.
"There's no money for individuals to purchase cleaning products for their house so they can stay healthy hygienically and so their houses can be healthy as well. You can't buy cleaning products with SNAP dollars," Torres said.
Torres said the partnership will help address that need through "Covid Clean Baskets," which will contain sanitary and hygiene-related products including detergent, bleach, sponges, toilet paper, paper towels, shampoo, toothbrushes, toothpaste as well as other items.
The baskets will contain about $45 worth of cleaning supplies.
Funding for the cleaning supplies came from donations by the United Way of Mercer County, First National Bank, Community Foundation of Mercer County and the Buhl Health Foundation. SERVPRO donated toothpaste and shampoo to be included in the baskets.
The Meszaros Family Foundation also donated money that will be used in a second round of basket distributions, with support from a state grant.
The Prince of Peace Center, Shenango Valley Urban League, Salvation Army of Sharon, CAPMC and the Good Shepherd in Greenville will receive 22 "Covid Clean Baskets" each. Those organizations will distribute the baskets to those in need.