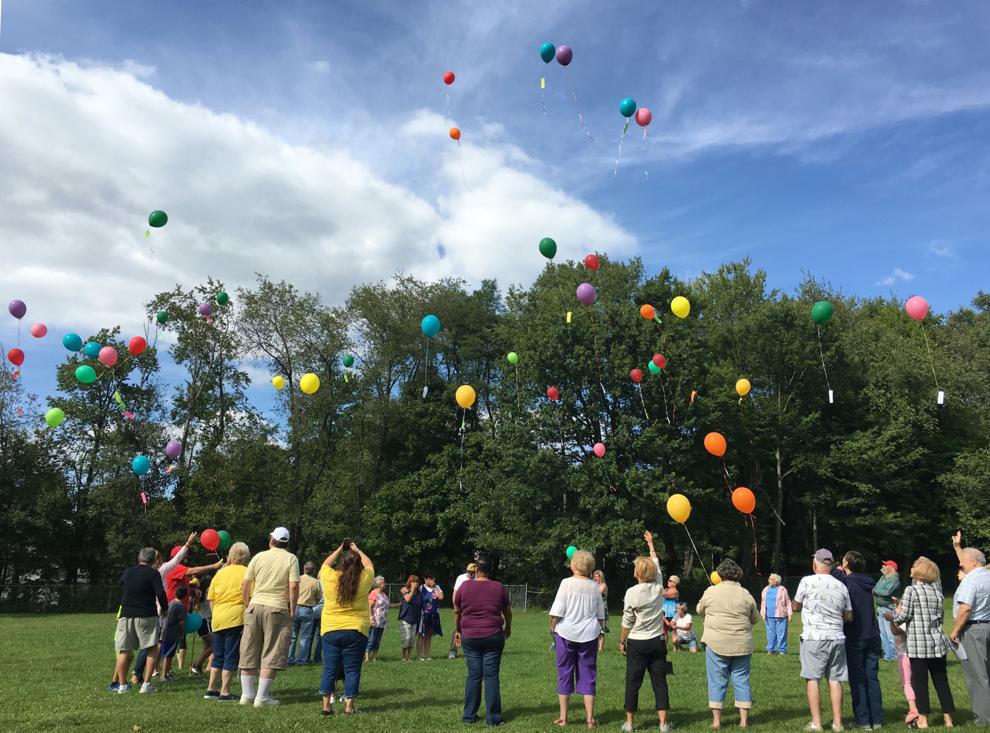 SHENANGO TOWNSHIP – While its been 45 years since Judy York lost two of her children in an accident, the feeling of loss still remains within her.
"When you lose a child, it's the ultimate,'' York said. "You're not suppose to lose a child before you go.''
She talked about that experience on Sunday with others who had to deal with a death of a child. They gathered at the Shenango Township Park for a picnic hosted by the Mercer County Chapter of The Compassionate Friends..
Compassionate Friends serves as a support group for those who have lost a child in their lives. With 30 or so regular members, the local group meets the last Monday of every month at the McGonigle Ambulance Service community room in Hermitage. 
Founded in England, the non-profit has become a global organization that offers comfort and guidance for families dealing with the death of a child – whatever the age. Compassionate Friends has more than 600 chapters across the United States. The local one serves the Penn-Ohio area.
"We have people who come as far away as Canfield,'' York said.
Each family has a story about their loved one. 
"We all lost children under different circumstances,'' Mickie Foltz said of the organization's members.
Foltz and her husband saw their daughter Terri pass away when she was 45. For their daughter to hit that age was itself an accomplishment. 
"She was severely disabled and we were told she wouldn't live to see her fifth birthday,'' Foltz, a Masury resident said. "We made her our life.''
Terri's disabilities were so severe she wasn't capable of walking or talking. Yet, Foltz said, she had her own way of communicating.
"She was capable of making sounds and having expressions in her eyes to let us know how she felt,'' Foltz said. 
Childrens' birthdays are not forgotten by the group.
"We have a table every month at our meetings to honor birthdays,'' Foltz said.
To be sure, there was some sadness in the air. But families were much more interested in celebrating the lives of their children.
York and her husband lost their daughters, Michele, 12, and Rebecca, 9, when a stunt car they were in at the Crawford County Fair hurled through a barrier and crashed in a crowd.
"There are things you can do to bring back the memory of a child,'' York said.
Along with a picnic, the group launch balloons, each soaring aloft bearing the name of a child who families wanted others to remember.
In all of this, members of the group said they found talking to each other about their departed children has been the best therapy.
"You never stop talking about your child,'' she said.