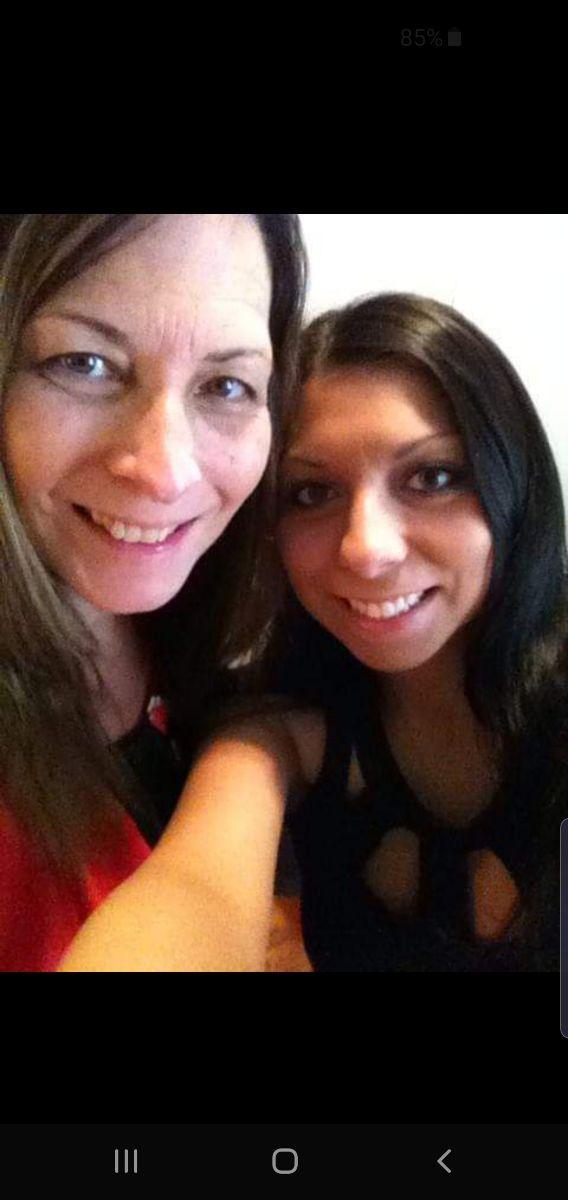 WEST MIDDLESEX — Each year, as summer fades into fall and and the school year draws closer, Melinda Pivarnik remembers her daughter Marla.
While some students see this time of year as the end of their summer vacation, Melinda said she remembers that Marla was always excited to prepare for a new school year — first at West Middlesex, then as a student at Indiana University of Pennsylvania — because it meant she and her mother could go shopping for school supplies, one of Marla's favorite activities.
A 2009 graduate of West Middlesex Area High School, Marla planned to keep learning and help others. She graduated from IUP in 2013 with honors and a degree in psychology and intended to get her master's degree at the University of Pittsburgh.
Her plans were cut short two months after she graduated when she died in her sleep from an accidental overdose of drugs prescribed by two different physicians.
But Marla's dream of helping others is still being realized, thanks to her mother.
Marla's Notebooks, a charity created in Marla's memory, provides school supplies for students in need. With the 2019-20 school year approaching, West Middlesex students will get not only the supplies they need, but a chance to hear Marla's story.
After Marla's death, Melinda Pivarnik decided to donate books to Oakview Elementary School's library for her birthday. But Melinda wanted to do more, so she met with Oakview librarian Gaylynn Kuncio at Panera Bread in Hermitage to talk about their plans.
The effort got an unexpected boost.
"There was this $50 bill we found on the floor, so we told the manager to call if someone reported they had lost some money," Kuncio said. "Later that evening the manager called back and said 'Nobody came in to claim the money, but we found $5 someone else lost, and we wanted to donate that, too, since we heard what you two are trying to do.'"
Now in its third year, Marla's Notebooks is growing. The plan is to supply fourth-, fifth- and sixth-graders at West Middlesex with school supplies, while seniors will receive composition notebooks.
However, word has spread to other school districts, Melinda said.
Rachelle Garm, a sixth-grade teacher in Sharon City School District, asked Melinda if Marla's Notebooks could donate in that district as well. Although Marla wasn't a student there, one of her best friends, Amanda Wimer, is now a learning support teacher in Sharon.
Wimer and Marla met in fifth grade and remained friends throughout middle and high school, and even into their college years. The pair roomed together during their junior year at IUP.
"She was very vibrant, very friendly and a good student," Wimer said of Marla. "She loved to read, too, and she even had a small library in her room."
Even though Marla is no longer with her, Wimer said she looks forward to telling her students Marla's story, along with the supplies provided in memory of her friend.
"I was in fifth grade when I first met Marla, so I think it's so important that the students get to hear her story when they're around the same age I was," Wimer said.
Organizers are still determining the exact numbers of students at Musser Elementary School, but Melinda hopes to supply at least the school's fourth graders with notebooks and supplies. Melinda said she has received requests to help students at Reynolds School District.
As the number of potential students receiving supplies has increased, Marla's Notebooks has grown from that informal discussion at Panera Bread to a fledgling nonprofit.
The group now has a board, comprised of Melinda and a few of Marla's family and friends. Marla's Notebooks is in the process of applying for 501c3 nonprofit status, thanks to help from board member Dominick Daloni, another friend of Marla's.
"I never thought we'd end up here," she said.
Organizers have ordered about 500 notebooks, emblazoned with "Marla's Notebooks" designs on the front and Marla's story inside the cover. Local businesses, including Barris Supply and Nancy's Tavern in West Middlesex, have bins for donations of school supplies, including pencils, folders, colored pencils, markers, highlighters, crayons, rulers, glue sticks, sticky notes, pencil cases.
Nancy's Tavern will also host a cornhole tournament and Chinese auction at 2 p.m. Saturday, Aug. 17, to raise funds for the cause. The entry fee per team is $20, with the funds going toward "Marla Makes a Difference."
Melinda's coworkers at Primary Health Network are supportive as well, with an interdepartmental collection competition continuing until Aug. 15. Melinda said the department that donates the most school supplies will receive a pizza party.
"It's great that everyone's willing to help out," she said.
Oakview Elementary School will hold a supply collection at noon Aug. 18, with the donated supplies collected and divided among the participating classrooms, Melinda said.
Like David L. Dye on Facebook or email him at ddye@sharonherald.com.