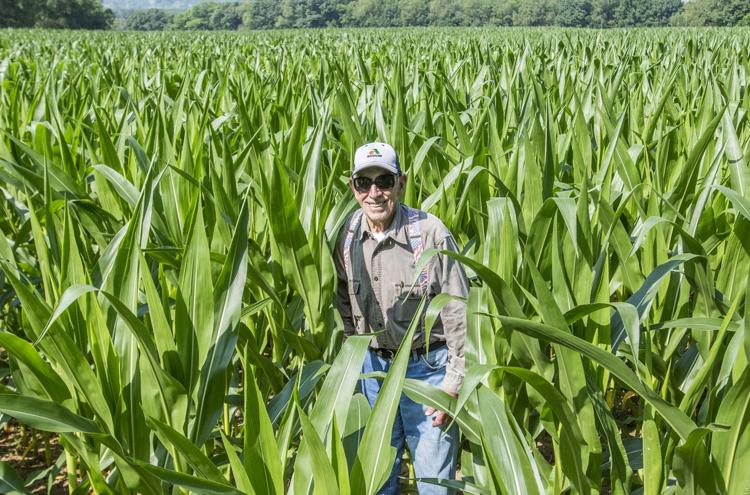 PYMATUNING TOWNSHIP – Farmers say corn should be "knee high by the Fourth of July," but not on the Morrison Farm.
Norman Morrison, 88, stands about 6 feet tall and the corn on his farm is now well above his head.
"We've been very blessed," said Dan Morrison, Norman's son. "I'll give the Lord the credit on that."
The farm on Mortimer Drive in Pymatuning Township has been in the Morrison family since 1843. Dan is the fifth generation in the family to run the farm.
Some other farms are struggling with their crops due to the heavy rainfall in June, Norman said.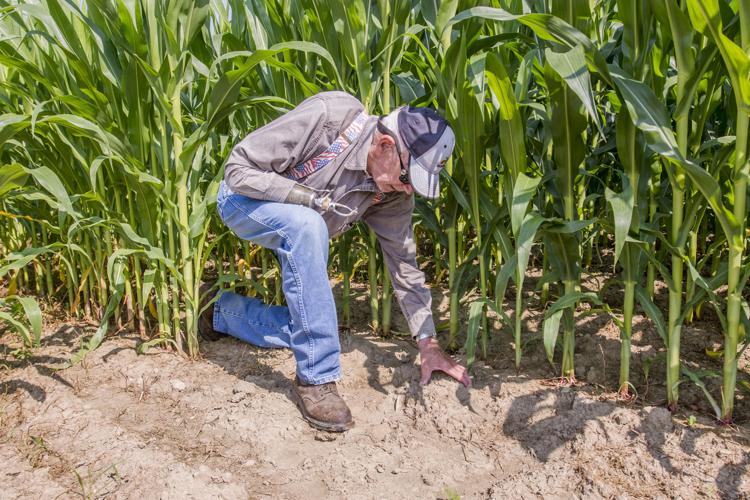 "This was a very trying year," Norman said. "I can remember, either '49 or '50, we had a year here that was absolutely horrible. In those days, it compounded it because we didn't have the tools and the horsepower that we do on tractors today."
The rain was the culprit this year for most farmers, Norman said.
"Farming's a gamble," Norman said. "Why we stay in it is because we want to feed the world, I guess."
He explained that the gamble is placing nutrients or nitrogen down and hoping that before planting, there's not a heavy rainfall.
"A lot of the fertilization is put on before the planting time," Norman said. "Then along comes Mother Nature with a 2-inch rainfall."
That is what happened to a lot of crops.
"All those nutrients that you ended up spraying on the ground, it's already gone down the stream," Norman said. "We were fortunate that we didn't have any of those gulley-washers right after we had applied nitrogen."
Harvesting will happen in the first week of October, Norman said, when the crops reach 15.5 moisture. Then, the grain is sold to McCullough Grain in Sharpsville.
Norman still advocates for farming and agriculture, which is in his blood.
"Farmers are the biggest gamblers in the country," Norman said. "You gamble with the weather man, you gamble with the stock, with the prices, but the only reason we're in it is because we love it."
Follow Melissa Klaric on Twitter and Facebook @HeraldKlaric, email: mklaric@sharonherald.com