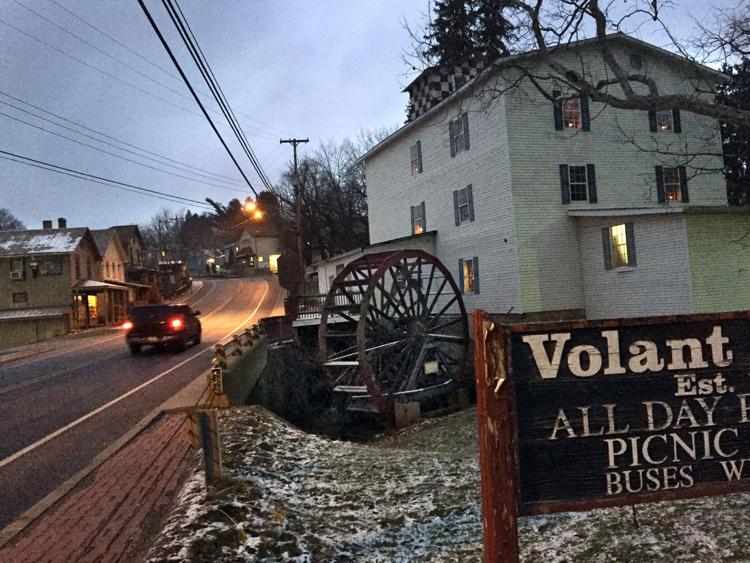 VOLANT – Members of the Volant Borough Council canceled a possibly illegal special meeting that had been scheduled for Monday night, fearing a public backlash over its lack of accessibility. The meeting was rescheduled for 6:30 p.m. Jan. 12.
Volant Mayor Ingrid Both-Hoesl was set to submit her resignation during Monday's scheduled meeting, citing a battle between the borough council and Volant merchants.
On Monday, however, Both-Hoesl told the New Castle News she would stay on as mayor, until the borough council and merchants resolved the issue.
With this week's special meeting canceled, council members and merchants have another week to work out a possible compromise over a series of ordinances approved by the council last week. Merchants said the new restrictions would likely put them, and their popular community festivals, out of business.
"I think this can be worked out, and I hope it will be," Both-Hoesl said. "They need my support."
Councilman Howard Moss said council canceled the meeting because the public might not have had sufficient opportunity to receive the virtual meeting notice. Borough Secretary Carmen Ortiz Brown was on vacation for the holidays.
Monday's meeting would probably have violated Pennsylvania's Sunshine Law; residents looking to gain virtual meeting access codes received an out-of-office message from the borough building last week. They hit yet another roadblock that afternoon when the borough's voicemail box could no longer accept messages.
"When an agency relies on technology to facilitate public access, it must ensure the technology actually works," Melissa Melewsky, media law counsel for the Pennsylvania Newsmedia Association, said Thursday. "Here, that's clearly not the case; thus, the agency should postpone the meeting and publish a public notice that actually provides accurate and functional information about public participation. Anything less would raise significant potential Sunshine Act liability and cut the public out of the policy-making process."
The ordinances would ban portable toilets in the borough and, for events drawing more than 25 people, would add permit procedures, prohibit alcohol and require a million-dollar liability insurance policy.
Every year, merchants in the tiny borough of about 200 people sponsor about nine events and festivals, including Witches Night Out, a pumpkin festival, and Christmas on Main Street — each drawing roughly 5,000 people.
Council members had planned to discuss and, potentially, override the four ordinances Both-Hoesl vetoed last week. Council will now take up the matter at next week's meeting.
"I do not think I am cut out for politics," Both-Hoesl said.
After taking office in January 2020, she said she has been bullied and harassed by borough council members and borough employees via email.
"It's unprofessional," she said last week. "It's bullying. It's going too far."