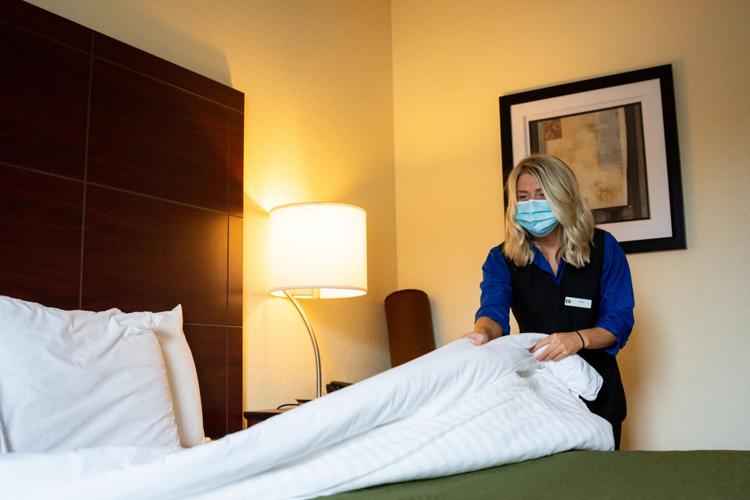 In a normal year, Full Pull Productions would produce tractor pulls, demolition derbies and other motorsports at county fairs and festivals.
But the Jamestown-based company's business dried up in 2020, when most of its events were canceled because of the COVID-19 pandemic.
So the $2,000 grant Full Pull Productions received from Mercer Countys COVID-19-relief funds turned out to be vital.
"This will just allow us to pay bills, because we have virtually no income," said Rick Feicht, Full Pull's chief executive officer. "We won't be going out of business, because the demand will continue to be there. This is why these grants are so important: they help you get through a period of time."
Full Pull Productions was among more than 100 for-profit and non-profit businesses to receive grants distributed by Mercer County, which received about $9.8 million from the federal government as part of the Coronavirus Aid, Recovery and Economic Security Act adopted in March.
The Mercer County commissioners decided to spend most of its funds on supporting small businesses based in the county.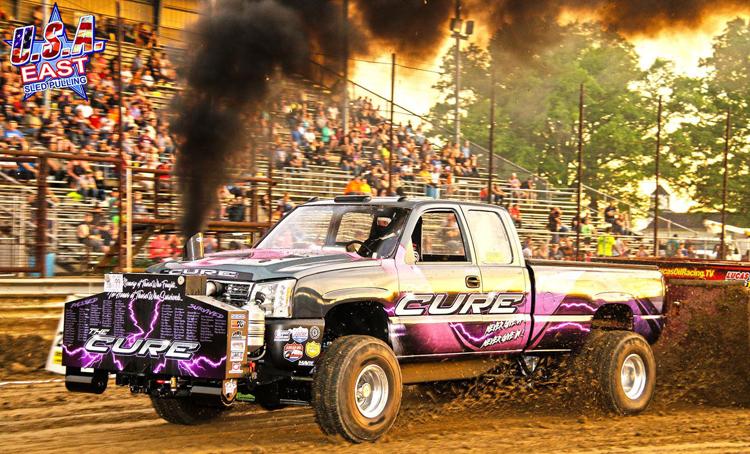 So far, county officials have awarded $993,500 to 132 for-profit and non-profit businesses. They also approved 43 grants, totaling $5,872,415, Thursday for public safety, schools, fire companies and small businesses.
Commissioner Matt McConnell is confident the county will spend the entire federal COVID relief grant of $9.8 million before a deadline at the end of this month. Counties have to spend their funds by Nov. 30, or Pennsylvania officials could reclaim the unspent share and distribute it to other counties.
For some of those businesses, the grant funding was the difference between staying open and shutting the doors.
"Our revenue was hit so hard, we're lucky to still be open," said Jim Jentile, a partner of Cobblestone Hotel and Suites–Greenville at 81 Hadley Road in Hempfield Township. "This will really help out."
The Greenville Cobblestone is one of the few hotels in northern Mercer County. Its revenue fell 90% in April. The hotel received a $50,000 grant from the county.
Jentile said the hotel plans to use the money to install automatic doors to eliminate contact points by allowing people to arrive and leave without using their hands to open doors. The partners are also hoping to expand patio space to allow for more social distancing.
"Hopefully, we'll weather the storm with that," Jentile said. "This was a great thing the commissioners were able to do for everybody."
McConnell said county employees have been working extra trying to approve grants and cut checks.
"All the details that we're trying to get through and make sure that we stay accurate and fair," McConnell said. "We will actually overspend the money."
Those involved with the beneficiaries, including the Hope Center for Arts and Technology, appreciate the effort.
"Just like every other for-profit or not-for-profit, HopeCAT is a business; helping people help themselves," said Tom Roberts, executive director of the school, at 115 Anson Way in Sharon. "COVID has had a tremendous negative impact on the community. Our ability to fundraise in this economy is significantly challenged."
HopeCAT provides free after-school youth arts programs and adult job training programs. The organization received a $20,000 grant from the county.
"Every bit will be used to defray some of the short-term costs to survive this pandemic," Roberts said. "We're very thankful for the commissioner's support and the opportunity to apply."
Shenango Valley Catholic School System, 2120 Shenango Valley Freeway in Hermitage, received $50,000 in COVID relief.
"Like everyone else, we're in need of additional funds for the budget. The budget is real tight due to COVID concerns," said Mark Ferrara, president of Kennedy Catholic Family of Schools. "For the safety and welfare of the students and staff, we're trying to keep things business as usual."
The money will have a significant impact on the school system, Ferrara said.
"We'll be able to continue to buy personal protective equipment, sanitizers, face shields, all those needed supplies," Ferrara said. "We'll be able to handle our technology needs, like buying iPads for students."
He said the money will make a big difference.
"We're very grateful and very humbled to be included," Ferrara said. "This is building a stronger community."
Commissioners have unanimously passed resolutions approving spending $8,269,005 of the CARES grant, including loans for small businesses.
The commissioners also have approved spending $1,173,265 to provide internet service for 220 to 335 rural households between Sandy Lake and Greenville.
McConnell said some of the money can go toward county expenses.
"We will go ahead and record what we could've done to the county so that if anything ever gets thrown back out, we're not having to write a check to the federal government on that," he said. "I think that's a wise way of doing it, since they're asking us to work under such tight timeframes and in some ways conflicting regulations; some that are federal and some that are state."
McConnell said he hopes the current wave of the COVID-19 pandemic will not have a severe impact on the county. He said businesses and schools closed down during the first wave in March and April to ease the strain on hospitals.
"To close down and hurt the businesses when it didn't make necessary sense is a tough situation," McConnell said. "I try to understand that the state is trying to do the best that they can but to have a full blanket rather than to leave it up to local decisions is a tough call."