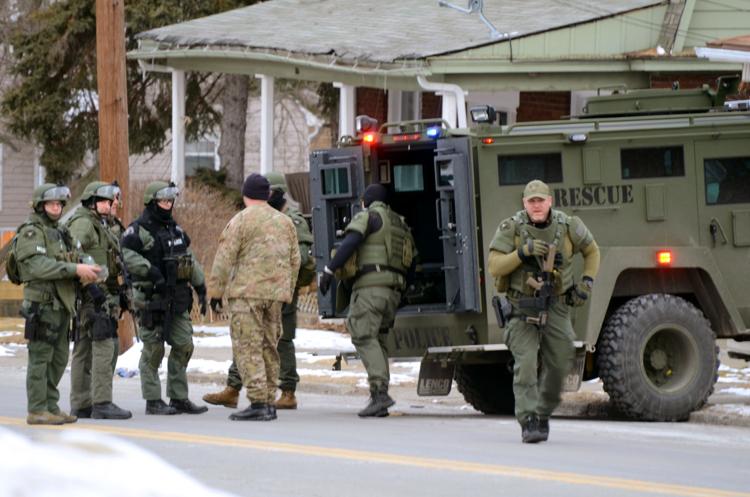 MERCER – As currently constituted, the Mercer County Critical Incident Response Team is missing what could be considered a crucial element – Mercer County.
With no inter-municipal agreement in place between the county and the participating municipalities, the county sheriff's department cannot legally participate in CIRT operations, Mercer County Commissioner Matt McConnell said at the commissioners' Aug. 15 meeting.
McConnell said the county commissioners plan to work, in public meetings – with Sheriff Roni Shilling, Solicitor Bill Madden and Deputy Bruce Rosa, who is running unopposed in November to succeed Shilling as sheriff – to develop a memorandum of understanding that will allow the sheriff's department to participate in CIRT.
The sheriff department participation has been integral in CIRT. Gary Hartman, Shilling's immediate predecessor as sheriff, was the CIRT officer-in-charge at the time of his resignation from office in 2018. Sharon police Chief Edward Stabile now serves as CIRT officer-in-charge.
Madden, the county solicitor, said the county's insurance carrier raised concerns about liability issues if county deputies participated in CIRT operations in the absence of a signed agreement between Mercer County and CIRT.
"We need an inter-municipal agreement," Madden said.
McConnell said the county and CIRT need to address the response team's ability to respond to incidents at the courthouse, in Mercer borough, and at SCI-Mercer prison in Findlay Township.
State police – who do not participate in CIRT because they has their own response team – would have jurisdiction at the prison. Mercer borough, which also lacks a contract with CIRT, has jurisdiction in the courthouse.
Further complicating matters, McConnell said, is that in Pennsylvania, unlike many other states, sheriff's departments are not police agencies.
"They have different training," McConnell said.
The commissioner said that CIRT, whose officers are trained to respond in emergency situations, would play a role responding to incidents at either the prison or courthouse.
Madden said the county's immediate CIRT agreement, however, will probably not answer those questions. The commissioners, he said, would develop an agreement among the team's other participating agencies.
McConnell said there is no timetable for developing a memorandum of understanding and passing it as a resolution.
"I just need to get feedback from the sheriff and the person potentially coming in," McConnell said, referring, respectively, to Shilling and Rosa.
"We just have to dot our 'Is' and cross our 'ts'," he said.
Follow Eric Poole on Facebook and Twitter @HeraldEricPoole. Email him at epoole@sharonherald.com