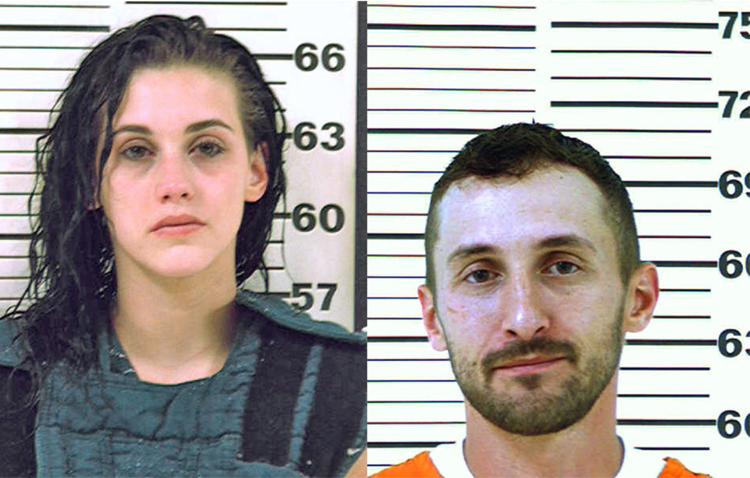 SHARON – A couple was accused of child endangerment after Sharon police said they passed out in their car at a convenience store gas pump with their 7-month-old child in the back seat.
William C. Hopkins, 37, of 1586 Fern St., Hermitage, and Brittany Zaboroski, 24, of 1106 S. Lake Road, Jefferson Township, were charged with endangering the welfare of children in connection with the incident at Sept. 18 in the parking lot.
Police responded to Speedway, 220 E. Connelly Blvd., at 12:44 p.m. for a report of a man and woman unconscious in their car with a baby in the back seat, according to a criminal complaint.
Zaboroski told police that she and her fiance, Hopkins, pulled over at the gas pump because they were tired and fell asleep. When she woke up, Zaboroski said she went into the store and found the child with employees, who refused to return her son until police arrived.
A Speedway employee, who removed the child from the car, told police that she had received two complaints about the baby crying in the back seat of the vehicle.
The employee said both the man and woman were unconscious in the front seat. The child was still yelling when she removed the child and she slammed the door to try and wake the adults in the front but they did not respond, according to the criminal complaint.
Another witness saw the couple get out of the car when they regained consciousness. The witness said he heard the man say he was "getting out of here," before the man took off running.
The witness said he then saw the woman remove an item from her bra and throw it in the weeds, according to police.
Police said the item was a syringe, and Zaboroski was charged with possession of drug paraphernalia after police found another needle in her purse.