MERCER — The race for Mercer County sheriff pits former Sharpsville police chief and Mercer County sheriff's Deputy Bruce Rosa against Mercer County sheriff's Deputy Anthony Tedesco for the Republican nomination.
With no Democrat on the ballot, Thomas Johnston has announced a write-in campaign for the Democratic nomination. Johnston needs at least 100 write-in votes in the May 21 primary to win a place in the November general election.
Gary Hartman, who won election in 2015 as sheriff, retired in 2018. Sheriff Roni Shilling, appointed to replace Hartman, opted not to seek election to the office.
Bruce Rosa
Bruce Rosa, 62, of Sharpsville, said the safety at the Mercer County Courthouse would be his highest priority if he is elected as the next sheriff.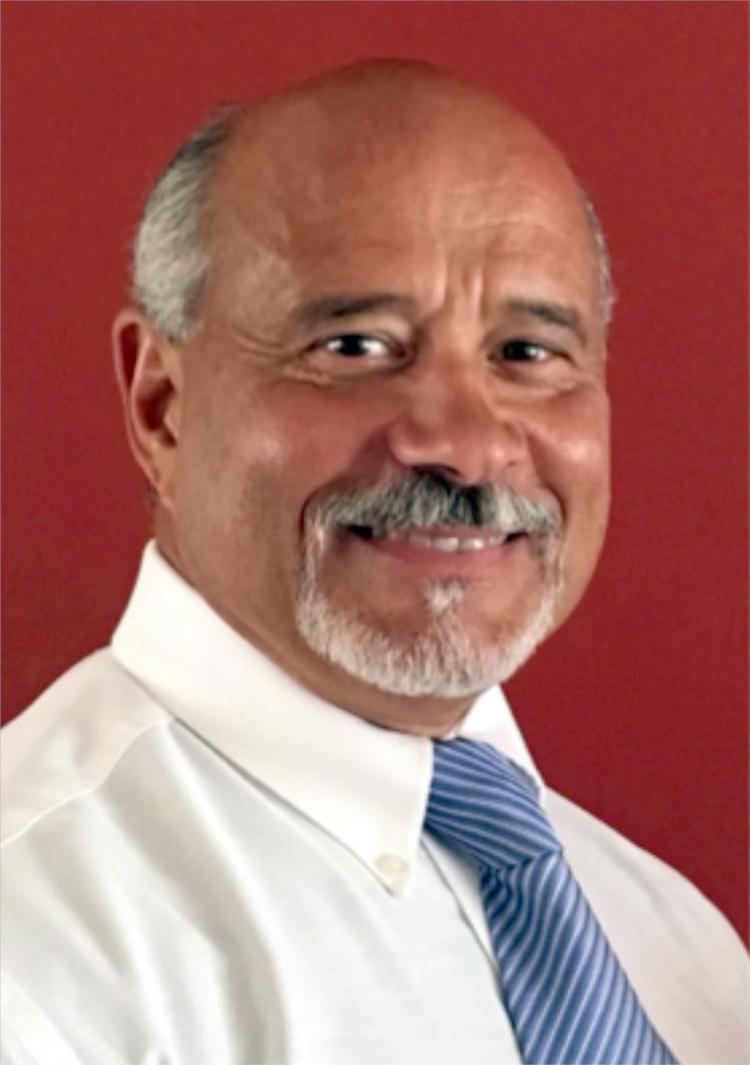 "We don't have one-way entries. We do have deputies up there, but we are a reactionary force," Rosa said. "If we can get some good security up there we can be a preventative force."
But he said the security issues are not limited to just the courthouse.
"Safety is important at all the county offices, including offices such as CYS (Children and Youth Services) and at the district magistrate levels," Rosa said. "Those employees and judges need protection. I'm going to look at the county as a whole to make sure all of our agencies are equally protected. We may not be able to stop everything, but we can control it."
Rosa, has been married to his wife for 40 years and has three grown children and six grandchildren.
A Sharpsville High School graduate, he spent four years in the Marines and was honorably discharged as a sergeant. Rosa was hired as a Sharpsville police officer in 1981 and became chief in 2000. Three years later, he retired and went to Bible school in Scranton. He has been an unpaid assistant pastor at First Baptist Church in Sharpsville since 2005.
When Rosa became a deputy sheriff in 2006, he was assigned to the warrant unit through 2017.
During that time, Rosa said he was involved in more than 900 arrests.
"Those 900 warrant arrests have taken me through every borough, every corner of the county," Rosa said. "I came in contact with a lot of people. I know the alleys of Sharon and the countrysides of French Creek Township."
He believes this is the most important quality he can offer as sheriff.
Rosa was a member of the Mercer County Critical Incident Response Team (CIRT) as an operator, and then he was trained as a negotiator. He is also a certified firearms instructor with the sheriff's department.
Rosa is running for sheriff because he wants to continue serving Mercer County.
"Since the time I graduated, I wanted to serve. I wanted to serve my country. I wanted a challenge so I went into the Marine Corps. I wanted to be a police officer in my town, and I was able to do that," Rosa said. "When I became a deputy sheriff it broadened my opportunity to serve people, my fellow deputies and people in the county. I don't believe I have my strength, my health and my mind just for me. I want to do that as long as I can with as much ability as I can."
Rosa has 37 years of experience in law enforcement, including administration and leading a police department.
"I've worked with budgets, councilmen," Rosa said. "I know the county very well. I've built relationships with people I've been working for and with, and this will help me as sheriff to get the job done in an easier and more efficient way."
Another issue Rosa would like to tackle is bringing on more deputies than the 21 the county has now.
"It all centers around keeping people safe so they can come to work safe, so they can come to the courthouse and feel safe as citizens," Rosa said.
Anthony Tedesco
Anthony Tedesco, 35, of Shenango Township, is also concerned with courthouse security.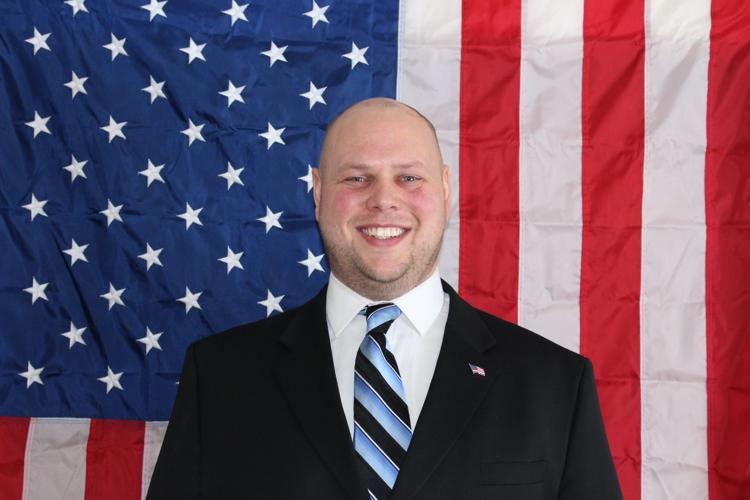 "I was the first one to bring up courthouse security," Tedesco said. "I've always heard the county employees talk about it. We've had incidents in the past, things happening in our courthouse ... I believe that they were completely eye-opening to me as to how the sheriff's department dealt with it. I believe there are better ways to handle these situations."
Tedesco, who has a bachelor's degree in criminal justice, worked as a Southwest Mercer County Regional police officer for two years. He has been a deputy sheriff for more than a decade. He is a member of CIRT and is a precision marksman team leader. He is used to administrative work, as he oversees a group of men within CIRT and keeps records for the team.
Tedesco is running for sheriff because law enforcement is his career.
"I'm at the time of my life I'm stable and I have a great family to back me," Tedesco said. "I'm ready to move up and give everything I can to the citizens of Mercer County. I only work one job, so I could dedicate my life to the public. It's my American dream."
Tedesco believes in fiscal responsibility.
"I want to really go after the grants that are out there," he said. "I believe we can increase our manpower by grants."
He said the election of two judges who will take office in January will change the sheriff department's job.
"That is going to be a major part of our office next year," Tedesco said. "Our jail population is very high. We're a very busy office. We have a high reaching workload."
Tedesco wants to make sure the office is updated with the newest technology.
"We need laptops, cell phones, so we can more efficiently do our jobs," Tedesco said.
Tedesco summed up his qualifications with a vow to dedicate his life to being sheriff.
"I'm ready to attack it 100 percent," Tedesco said. "I'm here to be a sheriff for the people. I want to represent everybody and listen to their voices."
Thomas Johnston
Thomas Johnston, 69, of Sharpsville, said the county courthouse needs to be properly secured with electronic locks and single point entry.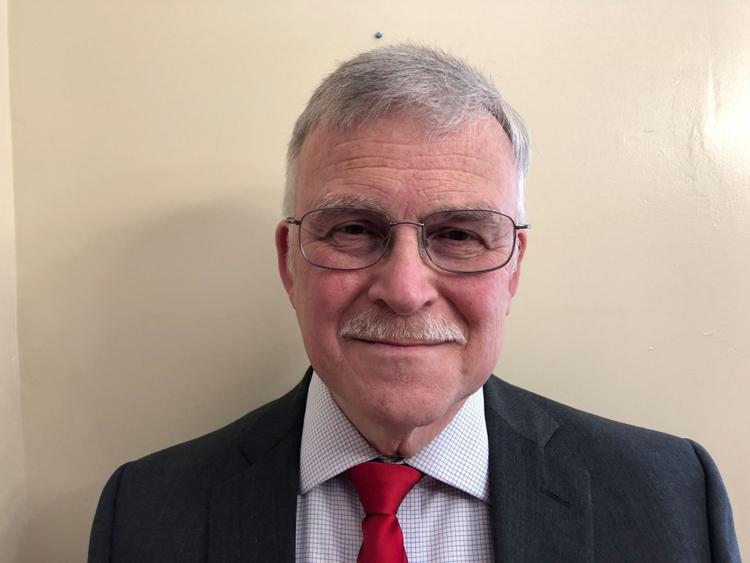 "We need to get (deputies) out of the courthouse and back in their cruisers serving the county," he said.
Johnston needs 100 write-in votes to get the Democratic nomination putting him on the fall ballot.
"My campaign is a little unusual," Johnston said. "I decided to do a write-in campaign because people have to have a choice in the fall."
Johnston graduated from Sharpsville High School in 1968. He earned a bachelor's degree in comprehensive social sciences in 1971 from Clarion University and joined the Air Force.
During Johnston's Air Force career, he worked in military intelligence and special operations. He earned a master's degree in American Indian history and a second master's degree in criminal justice administration.
He trained in counter-terrorism school at the First Special Operations Group and as a senior security police officer.
Johnston retired from the Air Force in 1993 after 22 years of service as a law enforcement specialist. He was chief of missile site security, responsible for law enforcement and security operations for 10 missile launch complexes and 150 missile launch sites scattered over 400 square miles in western Missouri and Eastern Kansas.
After his retirement from the Air Force, he worked as a case worker for the Mercer County Assistance Office. While there, he handled 300 cases from throughout the county.
"I developed a deep insight into the problems facing the county residents stemming from addiction, job loss, family disintegration, housing problems, mental health problems, and brushes with the law," Johnston said.
Johnston's wife, Joy, is an emergency room nurse at UPMC Jameson Hospital in New Castle. They have three children and he is a member of a Presbyterian church. He is active with Habitat for Humanity and has volunteered at Joshua's Haven.
Johnston said he would like to bring integrity and transparency to the sheriff's department.
Johnston believes he is the best candidate for the job because he had a lot of experience in all types of situations and he has an administrative background.
"I have the background to hit the ground running," Johnston said. "I want to continue to serve my community and our citizens."
Johnston would like to bring another service dog into the sheriff's department.
"We only have one dog in the department right now, and it is an explosive detector dog," Johnston said. "I would like to bring aboard another dog unit specifically trained for narcotics search and seizure."
He would also like to address other issues.
"The cruisers are not equipped with first aid equipment," Johnston said. "A lot of deputies don't have training in first aid."
NOTE: This article has been edited to correctly identify Bruce Rosa as a Mercer County sheriff's deputy.