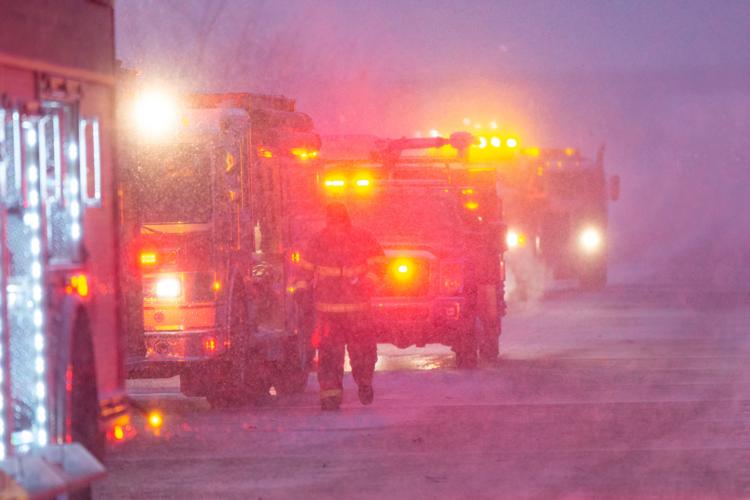 The season's first serious snowfall took a toll on Mercer County drivers, particularly along Interstate 80, which ground to a standstill by early Tuesday evening.
The most serious accident appears to have been a multiple-vehicle crash westbound on I-80 near Mile Marker 5 in Shenango Township. State police said the highway was closed for at least five hours after the accident.
Reports from the scene indicate that more than two people were injured and state police said drivers might have been trapped in their vehicles for hours after the accident.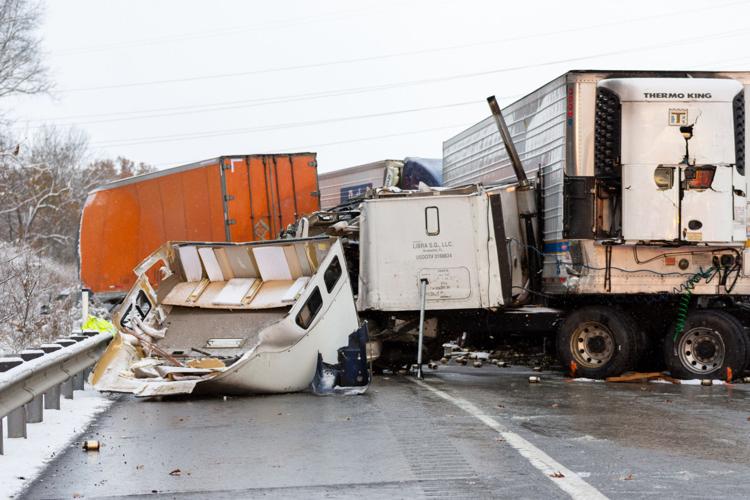 While state police were unable to provide details of the injuries, Mercer County Coroner John Libonati said Tuesday evening that he had no reports of fatalities.
Because of the volume and severity of the accidents, state police were unable to provide many details until today.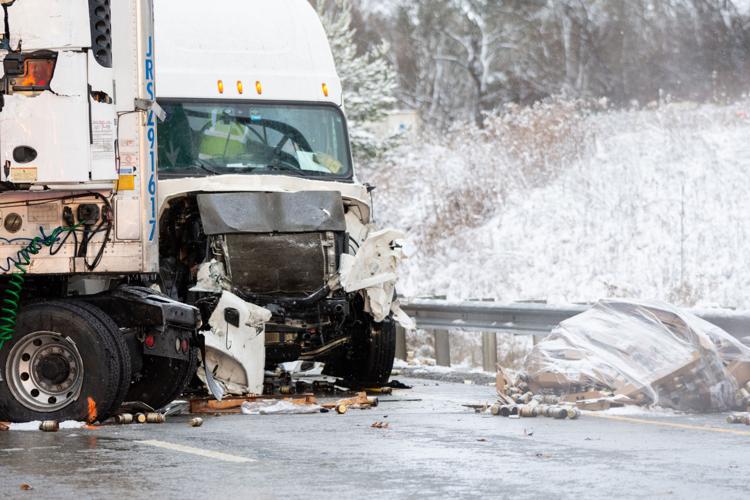 State police were forced to close one westbound lane of the highway after an accident just before 1 p.m., when multiple vehicles, including several cars and three to four tractor-trailer trucks, wrecked near the 12-mile marker. Mercer County 911 dispatch said there were injuries sustained by those involved in the accident, but was unable to provide details on treatment. 
But many of the accidents, including at least one serious crash, happened in the afternoon through evening, Mercer County 911 dispatch said.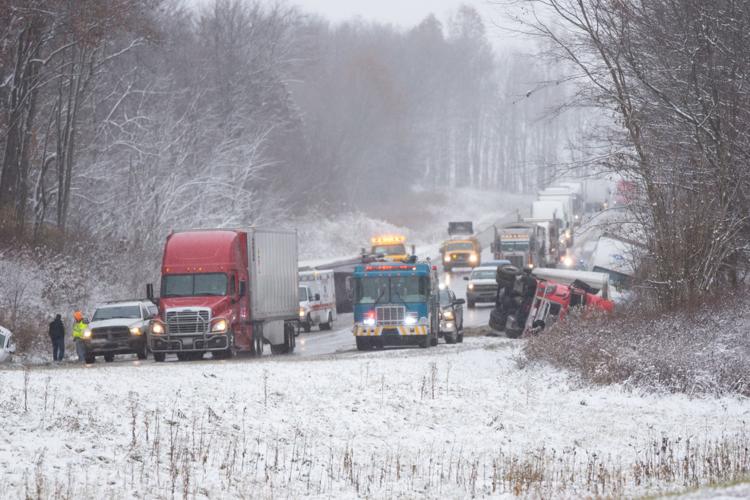 The county emergency dispatching service began receiving calls regarding cars in ditches or going off the road starting about 3:30 p.m. and continued steadily through about 7 p.m. Most accidents took place on Mercer County major roads, including I-80, state Route 18, U.S. Route 62 and state Route 318.
In Hermitage, Manager Gary Hinkson said city officials anticipated the snowfall and crews with the Hermitage Street Department went out around 6:30 a.m. Tuesday to put down a pre-emptive layer of salt. However, the street department's 12 trucks ended up working throughout the day due to the repeated squalls, and were just finishing up around 6:30 p.m.
Hermitage police Chief Eric Jewell said the department would be unable to provide accident reports until today because the city's officers were busy with traffic issues after road conditions deteriorated around in the afternoon. He said one squall in particular "pounded the area" 4 or 5 p.m., during the evening commute.
"Our guys were busy, they were going from call to call," Jewell said. "It was either cars in ditches  or car crashes."
But while first responders dealt with local motorists affected by the weather, the accidents on I-80 had the side effect of directing additional traffic through Hermitage, Jewell said.
"The bad crash on I-80 shipped additional traffic up 18 and out 62, and vice versa," he said.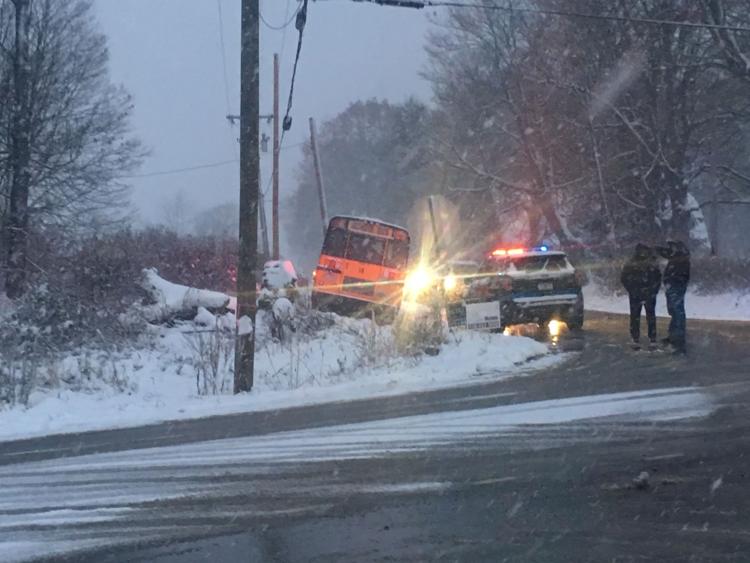 A school bus from West Middlesex Area School District went off the road near intersection of Mercer West Middlesex Road and Bethel New Wilmington Road, Shenango Township.
The bus ended up on the left-hand side of the road facing southbound, where Shenango Township police officers directed traffic until the scene was cleared shortly after 5 p.m. Tuesday. Attempts to contact West Middlesex school Superintendent Raymond Omer were unsuccessful.