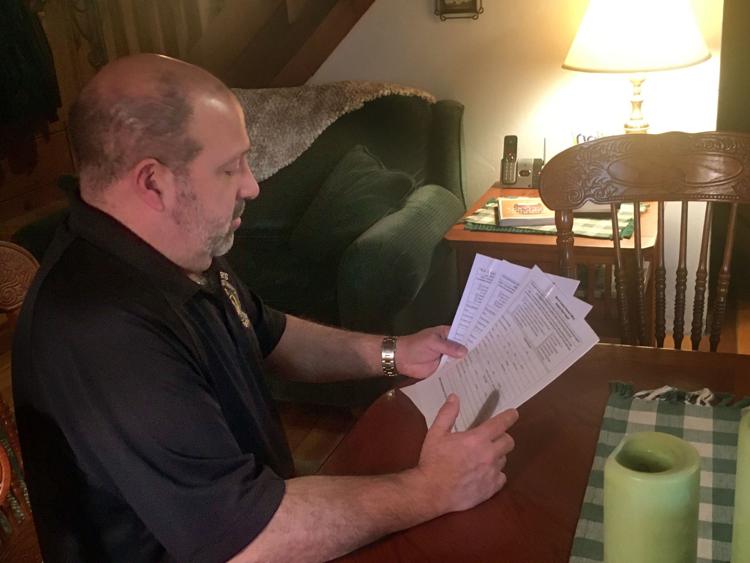 MERCER — No matter where it happens or how it happens, every death in Mercer County must be reported to the county coroner's office.
Coroner John Libonati, who initiated that program earlier this year, said he thinks Mercer might be the only county in Pennsylvania to have such a requirement.
To help with that process, his office distributed death reporting forms to organization and businesses — from hospitals to EMS crews to nursing homes. As his office collects and compiles the forms, Libonati said the information will be used to develop programs that can help preserve life by what is learned in death.
This could include working with hospitals or physician groups about targeting specific mortality causes or holding outreach events that target groups of people, he said.
"You could pull information by types of cancer, ZIP codes, suicides. It's just endless what we can pull from that info," Libonati said. "For example, we could tell you how many white men, ages 40 to 50, suffered cardiac deaths who never saw a doctor."
For this process, the coroner's office is working with the county's four hospitals, four EMS agencies, 14 hospice agencies, 22 nursing homes and personal care homes, and more than 100 funeral homes in the area.
Since Libonati rolled out the forms at the beginning of May, the coroner's office has received reports for 101 deaths outside hospital settings, 117 deaths in county hospitals, 96 nursing home fatalities and 48 hospice deaths.
There are also 140 investigative cases, a category that includes homicides, accidental deaths, natural deaths where no one was present and instances of people taking their own lives, Libonati said.
The forms have already had an impact on the year's biggest public health challenge — the COVID-19 pandemic.
The required death reports in Mercer County previously led to Libonati discovering a discrepancy between the number of COVID-19 deaths in the county, as reported by the Pennsylvania Department of Health.
Earlier this year, county records showed three deaths in Mercer County while state information found six, Libonati said he found that two deaths were out-of-state residents who died in Mercer County, and a physician had put "potential COVID" on a death certificate.
Development on the reporting process began in June of last year, and implementation began this January. Libonati said it took another three to four months to get all the various agencies acclimated to the new forms, with data collection beginning in May.
The state-sanctioned death toll for Mercer County was 9, as of Monday. That figure includes the three deaths that Libonati said should not be included in the county's total.
"There's been a few quirks here and there, but my staff has been phenomenal at remediating them and working with the agencies at strengthening the process as we're getting information," he said.
Within the next month or two, Libonati said he will reach out to participating organizations about compiling and collecting and how to examine the data.
Like David L. Dye on Facebook or email him at ddye@sharonherald.com.