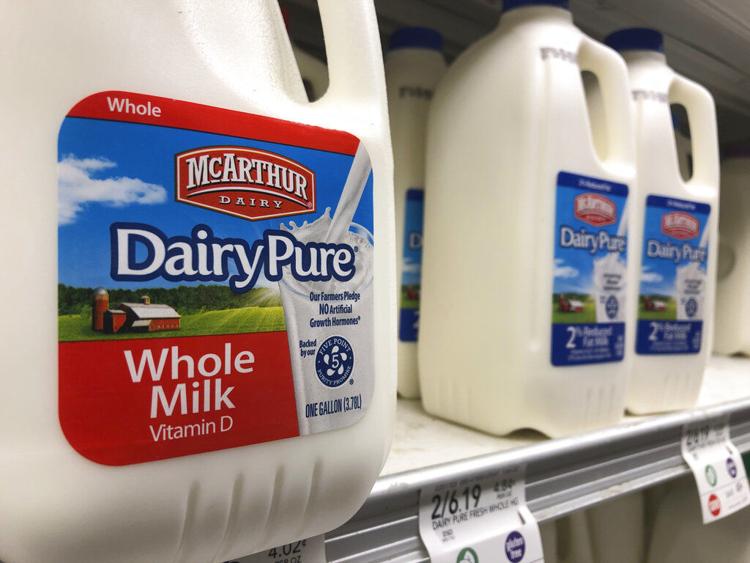 SOUTH PYMATUNING TOWNSHIP — When the Dean Foods facility in Mercer County dropped contracts with dozens of farmers last year in response to Walmart's decision to stop buying milk from Dean for its in-house brand, state Sen. Michele Brooks and the state Department of Agriculture moved to help those farmers find new contracts.
On Tuesday, after Dean Foods filed for bankruptcy, Brooks said state officials would again work to protect the company's workers and milk producers, including those in northwestern Pennsylvania.
"We're engaged in any way that we can to protect the dairy farms, the plant and its employees," said Brooks, R-50, Jamestown.
South Pymatuning Township Supervisor Bill Klumph said Dean's facility on Oneida Lane is the municipality's largest employer, with an estimated workforce of 100 employees.
Dean Foods, the nation's largest milk processor, declared bankruptcy under Chapter 11, which will allow the company to continue operations while it restructures debt. 
"The actions we are announcing today are designed to enable us to continue serving our customers and operating as normal as we work toward the sale of our business," said Dean Foods President and Chief Executive Officer Eric Beringause.
In a statement to announce the move, Beringause said Dean Foods, which depends heavily on milk sales, has been affected by a long-term decline in milk consumption.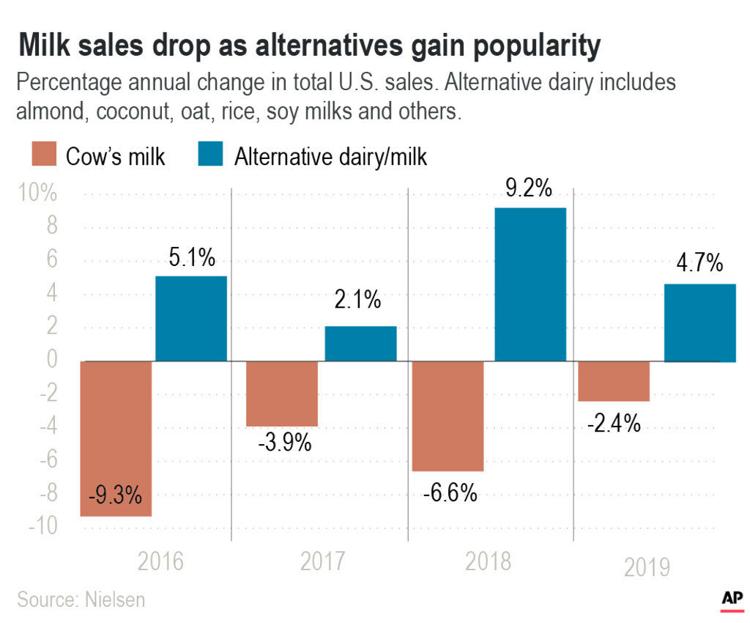 Anne Divjak, Dean Foods vice president for government affairs and external communications, said Tuesday in an email that company officials are not giving interviews in the immediate future. She said Dean Foods is continuing to honor its contracts with farmer milk providers and production will continue uninterrupted.
"Any future decisions regarding our plants will be based, as always, on market conditions and the needs of the business," Divjak said.
Dean Foods is in what the announcement called "advanced discussions" to sell its operations to Dairy Farmers of America, a farmer-owned cooperative based in Kansas City, Kan. Dairy Farmers of America has a cheese processing facility in Wilmington Township, Lawrence County, and a milk processing center in West Middlesex.
Monica Massey, Dairy Farmers of America executive vice president and chief of staff, issued a statement Tuesday saying that the Dean Foods sale discussions are geared toward securing markets for DFA's milk production.
Dean Foods is DFA's largest customer, Massey said. 
"Thanks to the strategic planning and management of our farmer Board of Directors and management team, the Cooperative is in a financial position to withstand a situation like this," she said. "We remain committed to delivering value to our members and dedicated to preserving the family farm for generations to come."
Marie Canon, of the 300-acre Canon Dairy Farm in Shenango Township, supplies milk to Dairy Farmers of America. She and her husband, Mark, and their children run the farm.
She said it's too soon to say how Dean Foods' bankruptcy will be felt among local dairy farmers.
"The dairy industry has just been coming out of three-year-low prices,'' Canon said. "I haven't had time to process how this will affect everyone.''
Randy Seitz, president and CEO of the Sharon-based Penn-Northwest Development Corp. economic development agency, said he doesn't expect to see any immediate or substantial changes, beyond the possibility of a few layoffs to Dean Foods' South Pymatuning plant. 
Seitz saw one cause for optimism — Dean Foods has secured about $850 million in debtor-in-possession funding through some of its existing creditors. This funding, the company said, would be used to fund operations, including paying employees' salaries and benefits.
"It sounds to me like they're trying to continue the operations as they currently exist," Seitz said.