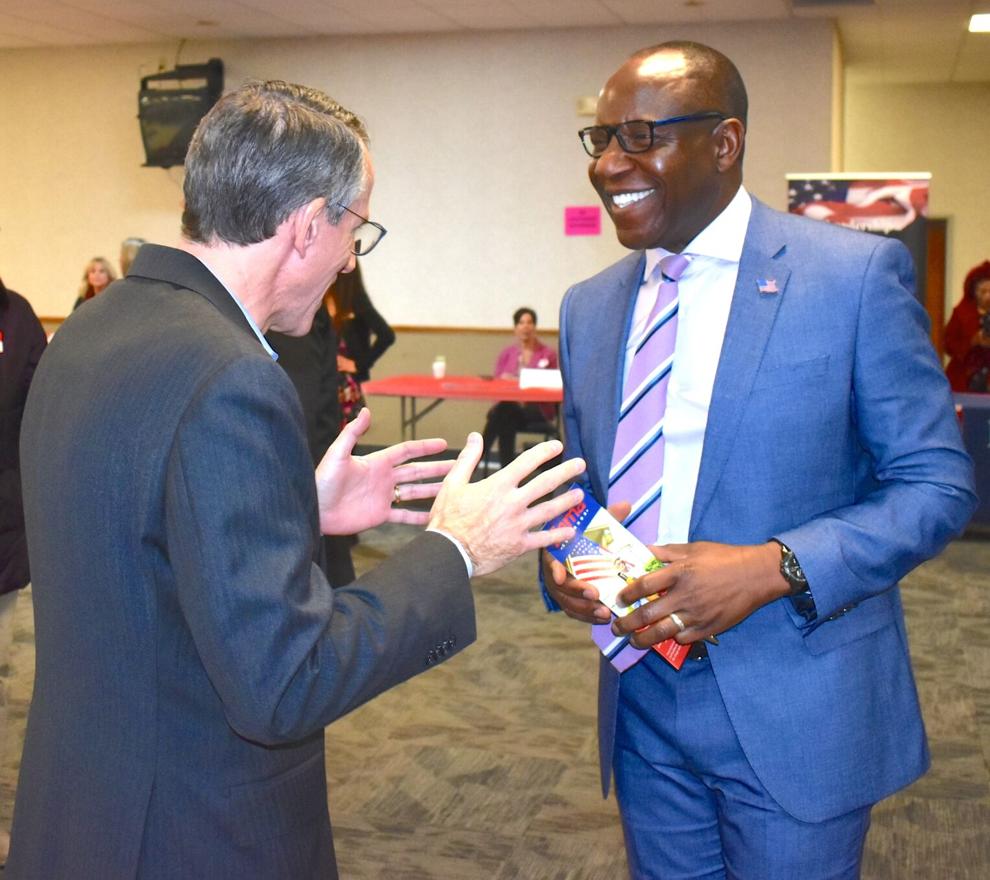 HERMITAGE – A diverse group of Republican candidates running for statewide offices met local party faithful Wednesday at the Hickory VFW.
Among the more than 20 candidates were young and old, men and women, people of color and representatives of a broad range of professions ranging from a pipe fitter to a heart surgeon.
"It's wonderful,'' Dick Stevenson, a retired Grove City Republican who is a former Mercer County Commissioner and state house representative said of the diversity. "I think in the past our party has been mischaracterized.''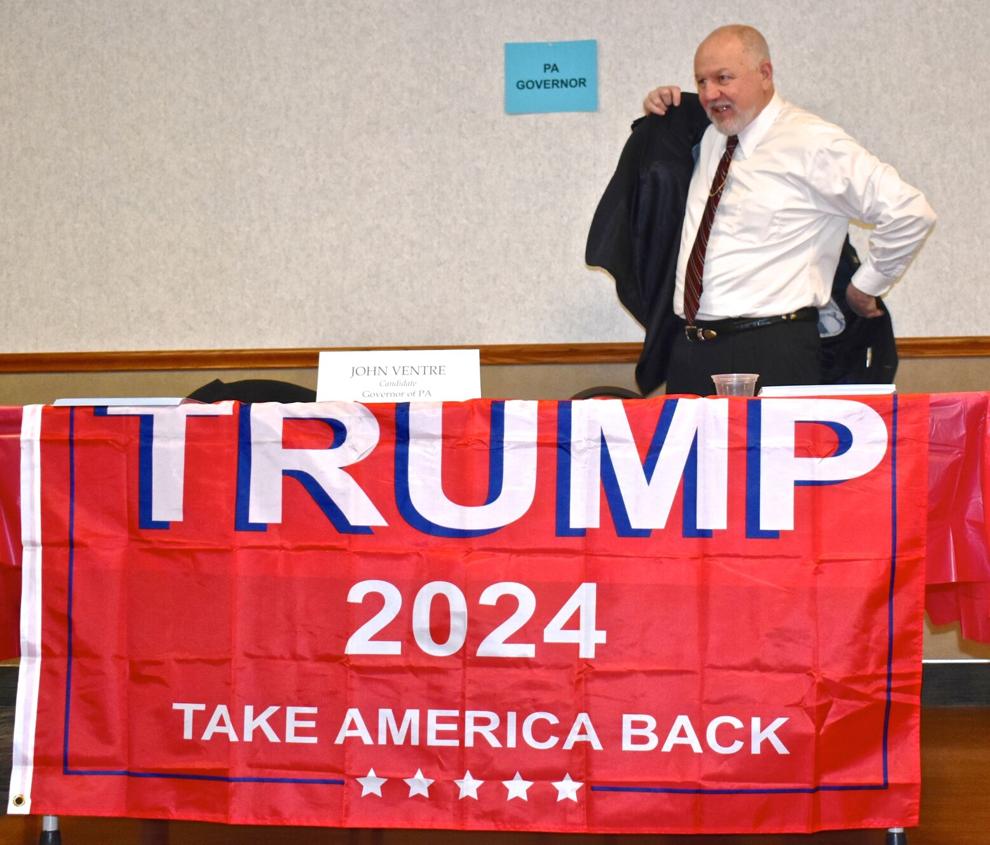 Around 100 attended the afternoon event, which showcased a very crowded race for governor.
Time was allowed for candidates to give a brief speech. But mostly the political newcomers and experienced hands mingled with the crowd.
Melissa Hart, best known locally as the U.S. Rep. serving the then-4th District, which included Mercer County, from 2001 to 2007. The Pittsburgh lawyer lost her re-election bid in 2006 to Jason Altmire.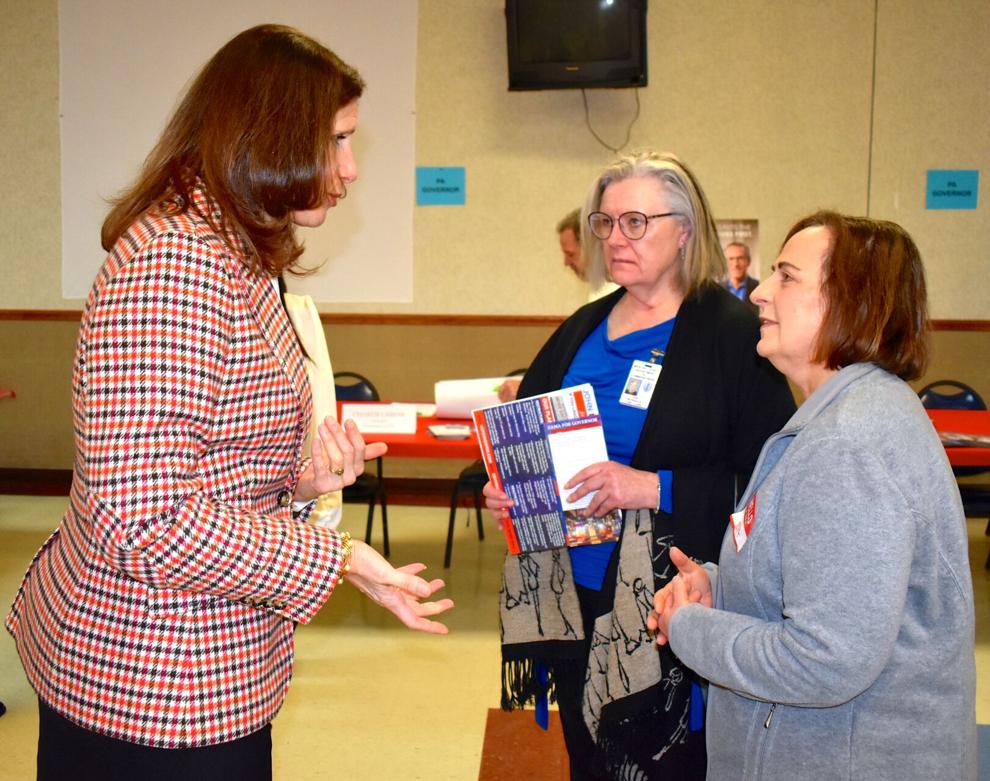 Hart talked her desire to improve Pennsylvania's business climate and her work as a director of Enterprise Financial Services Group, a small business lender.
"We make loans to small businesses, and I mean small businesses,'' she said.
At least one candidate for governor, John Ventre of Westmoreland County, visibly touted himself as a full Trump supporter. Ventre had a "Trump 2024 Take America Back'' flag draped on his booth table.
Although Trump lost the 2020 re-election race, there's been speculation if he plans a 2024 run.
"I believe he'll run,'' he said. "I think he wants to run 100 percent.''
As part of his gubernatorial campaign, Ventre said he's the only candidate with a website to recruit Asians and Hispanics.
One candidate is literally limping into the race. State Sen. Scott Martin R-13, Lancaster County, couldn't attend Wednesday because he broke his leg and severely injured an ankle Saturday when he slipped on an icy driveway
He's set to have ankle surgery this week, Tom Tillett, Martin's campaign assistant said.
"I know Scott,'' Tillett said. "He'll be back campaigning real quick.''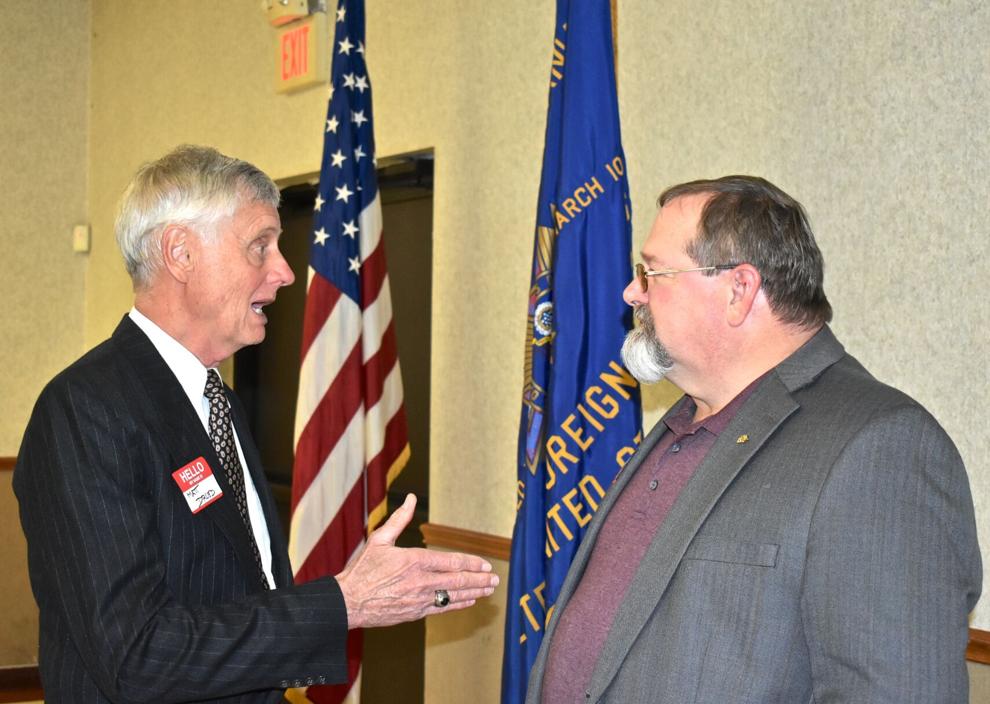 Matt Drozd was among the gubernatorial candidates. Drozd served a short stint as Penn-Northwest Development Corp.'s first executive director in 1985, with the creation Mercer County's lead economic development agency.
More recently he served two terms as an Allegheny County councilman but lost a bid for a third term in 2019.
"I'm a middle road guy,'' Drozd said while talking with party members. "What we have too many of in this country are extremists. Most Americans are moderates.''
Heart surgeon Dr. Nche Zama talked of his past in a bid to become governor. Born and raised in Cameroon, a central African nation, he arrived in America with less than $20 in his pocket.
"The state is sick and needs a doctor.'' said Zama a resident of the Poconos region, drawing a parallel to Europe after World War II. "It needs a Marshall Plan to get better.''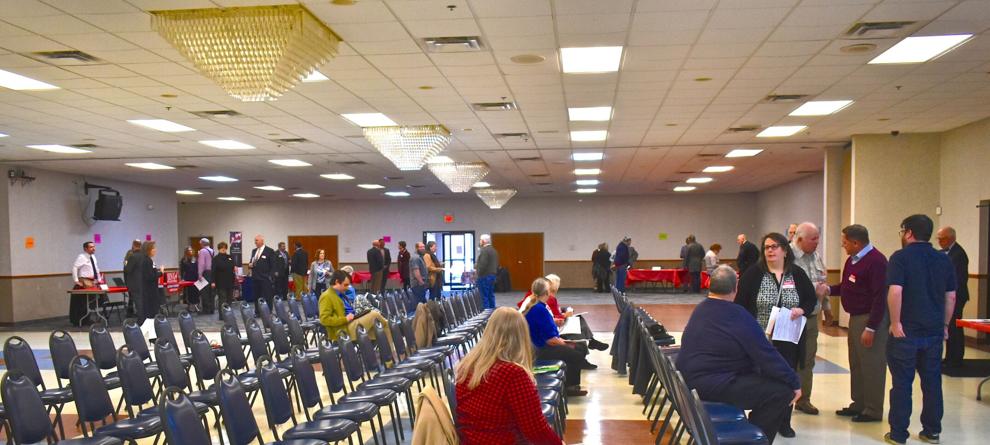 Dave White, a Delaware County resident running for governor, described himself as a pipe fitter and business owner while New Castle Mayor Chris Frye, running for lieutenant governor, mentioned that he won his current office in a city where though Democrats easily outnumber Republicans.
Some of the candidates stopped in Hermitage en route to a scheduled debate Wednesday night at the Scottish Rite Cathedral in New Castle.
Republicans and Democrats will choose their candidates in the state's May 17 primary election. Democrat Josh Shapiro, the state's attorney general, is considered the party's presumptive gubernatorial nominee.
Ginny Steese Richardson, chairwoman of the Mercer County Republican party, said leaders directed security guards to remove an individual capturing video images. She said the person was a Democratic "tracker,'' a term that describes a member of a political party who follows opposition party candidates to video or record them at events.
The individual was removed without incident.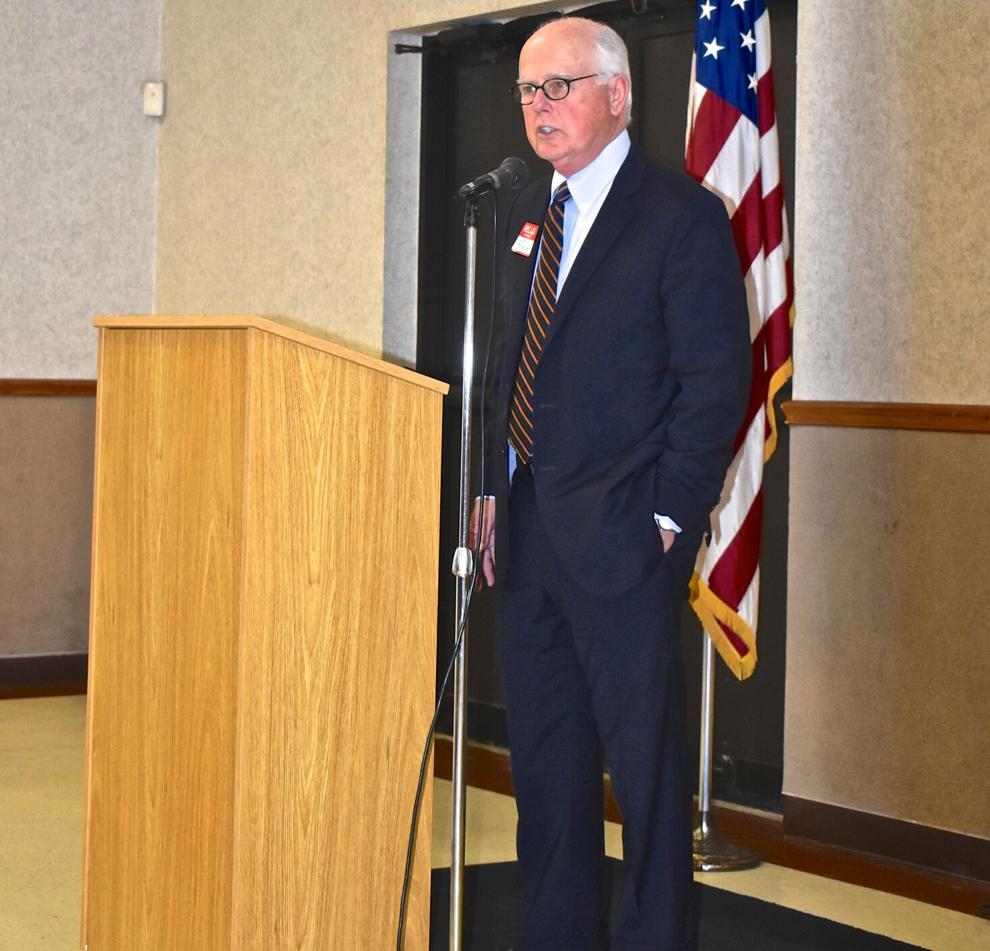 Guy Ciarrocchi, Chester County Chamber of Business and Industry's CEO, who took a leave of absence from his job to run for governor was among the candidates. He briefly mentioned his volunteering as a Little League baseball coach – a notoriously hard-knock post.
As Wednesday's event wound down Ciarrocchi was asked what was harder, running for governor or being a youth baseball coach? He pondered then said, "I guess I'll know on May 17.''