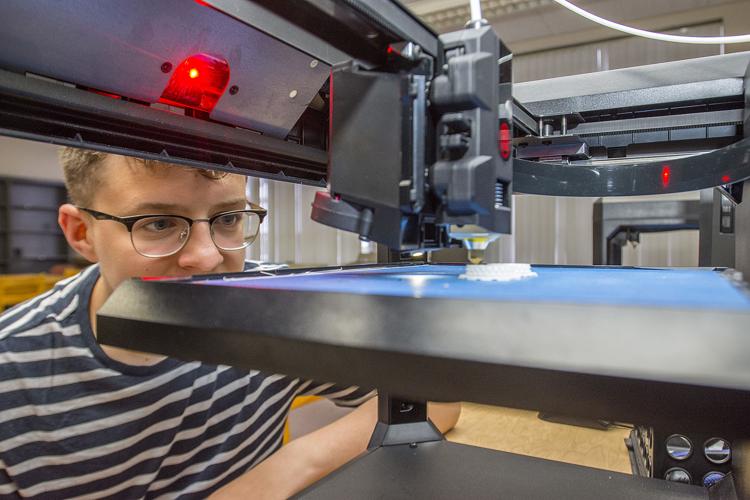 HERMITAGE – Kennedy Catholic's designation as an Amazon Future Engineer school will help prepare students to take their places in high-tech education and employment, said the teacher who will lead that effort.
"Amazon has a partnership to offer computer science courses to schools that need help," said Paul McMahon, engineering teacher at Kennedy. "A thousand high schools are awarded this grant."
The Future Engineer program is a partnership between Amazon and Edhesive to improve computer science education access in communities underrepresented in the technology fields.
McMahon said the program will help Kennedy students prepare for transitions into engineering education and jobs.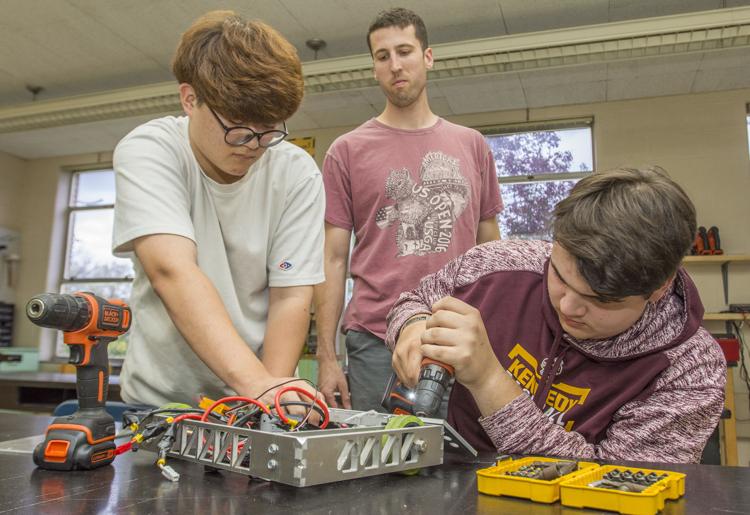 "We started this four-year engineering academy here," McMahon said. "We are designing a curriculum here and programming is Year Two."
The engineering academy at KCHS started last year with computer-aided drafting, and the Future Engineer grant will pay for the second year.
"One of the things is that they cover underprivileged backgrounds and we have a diverse student population," McMahon said.
According to the U.S. Bureau of Labor Statistics, there will be 1.4 million computer-science-related jobs available in 2020 and only 400,000 computer science graduates with the skills to apply for those jobs.
Through the program, students will take classes in computer science, AP computer science principles, and AP computer science.
"What's pretty neat about Amazon is they offer internships," McMahon said. "Students can get certified in Amazon, Python, add to their resume and they could apply for internships at Amazon or other places and use what they learned."
Students could obtain a high-paying job in technology but do not always have access to computer science in their high schools, but Kennedy has the equipment for those courses. And students are putting the equipment to use in another way, by starting a maker space with help from Mark Yarian of Deist Industries in Hadley.
"Students can learn how to program, how to make a website," Yarian said. "The idea is for people in the community who do not have access to equipment to see what they can do. Give them an opportunity to use the equipment."
The program is scheduled to begin in a couple weeks, first for students in Kennedy Catholic Family of Schools. McMahon said it will later it will be extended to the community.
"What I like about a maker space is, 'let's just take some time, let's be creative and make some stuff,'" McMahon said. "If you give people the ability to use and make the equipment, they can figure it out themselves."
Yarian said He are looking for endorsements from companies that want to help keep future engineers here in the area.
"It ultimately comes down to the kids, having them trained, even with leadership skills," he said. "Once you have the skills, the worst thing you can do is stand in their way."
Follow Melissa Klaric on Twitter and Facebook @HeraldKlaric, email: mklaric@sharonherald.com