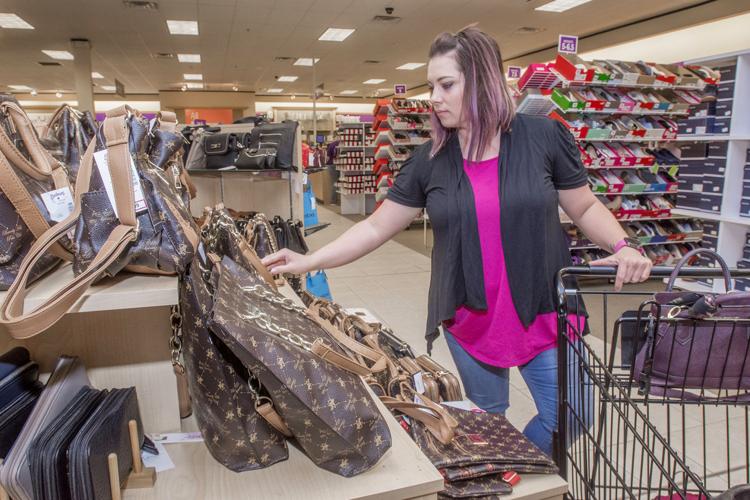 HEMPFIELD TOWNSHIP – Dreams are coming true for people like Daphne Bauer, who are changing the local retailing landscape. 
"I always wanted to own my own restaurant,'' said Bauer, a former waitress.
So she bought the former Stone Arch restaurant on Hadley Road in Hempfield Township and renamed it The Greenville Junction.
"This is a railroad area, and I wanted it to have a railroad theme,'' Bauer said.
The restaurant gives 10 percent off to Thiel College students with an ID, and veterans get a 20 percent discount.
"They love it,'' Bauer said.
Bauer is part of a growing trend throughout Hempfield Township, where people are making small steps into the world of entrepreneurship.
Janice Schwanbeck, executive director of the Greenville Area Chamber of Commerce, said the Hempfield Township business boom marks the beginning of a trend — it's no longer "think big," it's "think boutique."
"What I see these days in retailing are smaller stores,'' she said. "You're not seeing the great size, big department stores.'' 
Schwanbeck points to Shoe Sensations, which formally opened Sept. 13 in Hempfield.
"I can tell you Shoe Sensations targets smaller cities like us,'' Schwanbeck said. "This is something our area is crying out for.''
Based on the store's grand opening, her contention would be hard to dispute. The event had almost a Black Friday feel to it.
"We had people that started to line up in front of the store at 1 a.m. for our 10 a.m. opening,'' said Susanna Seltzer, store manager. "We were offering coupons, and that got us a lot of people. It has been crazy, but a lot of fun too.''
Tennis shoes have been the big seller so far, but boots also are being snapped up with fall's arrival. She said the customer reaction has been enthusiastic.
"Everyone has been constantly telling us how glad they are to have a shoe store here,'' Seltzer said.
With many small towns in the area, learning where boundaries are can get a little confusing for the national chains, Schwanbeck said.
"They say their stores are in Greenville but they're actually in Hempfield Township,'' she said with a chuckle.
One of those retail outlets took on a new name. Stages Stores Inc. closed its Peebles stores, including one in Hempfield earlier this summer, and rebranded them as Gordmans.
The Hempfield Gordmans store opened earlier this month. It offers merchandise such as clothes and home products, that have lower costs than Peebles, Schwanbeck said.
"They have better price points for our area,'' she added.
That's right on target, said Cheryl Ferguson, Gordmans store manager.
"We offer everyday low pricing,'' Ferguson said. "But we also have a rewards program.''
Other business owners have displayed tenacity in wanting to remain in the area. Owners of Mama Jane's, the former Perkins restaurant in Hempfield which was destroyed in a fire earlier this month, have promised to rebuild.
Bear's Mattress 1st in Hempfield has gained space by opening a furniture store next door to its existing location and is now called Bear's Furniture and Mattress in a return to the area for owner Mike Moss. 
Moss' great-grandfather, along with other partners, opened a furniture store in downtown Greenville in the 1880s. The store eventually became N.N. Moss Furniture, which was owned by the Moss family for generations. The store remained a fixture in Greenville until Mike's brother, Richard, closed it about a decade ago.
Mike bought the Bear's family retail operations about 20 years ago.
When learning a storefront in Hempfield was available Moss leapt at the opportunity.
"It just seemed fit for us,'' Moss said.
Moving back to downtown Greenville just wasn't an option, he said.
"There's no facility downtown that you can get furniture in and out of easily,'' Moss said. "What we needed was a store that has one floor, that's handicap accessible and is easy for our trucks to get in and out of. And that's why we went here.''
The store, tucked into a compact 8,000 square feet, sells more than 40 kinds of recliners along with sofas, kitchen tables and other pieces for homes.
"I like the size of this store,'' Moss said. "It's easy to work.''
Consumers have flocked to it, he said.
"It's been so busy here,'' he said. "Sometimes it's hard for me to leave.''
GALLERY: Entrepreneurs invest in Hempfield Twp.