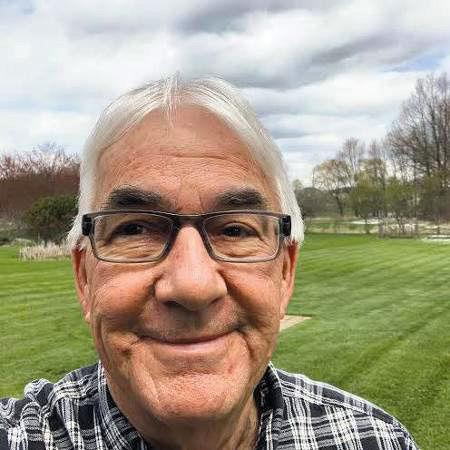 ASHTABULA, Ohio – Bill Dunick was a 19-year-old sophomore at Kent State University in May 1970, and says he stood at "ground zero" when Ohio National Guardsmen opened fire, killing four students and injuring nine others.
An industrial technology major from Jefferson, Dunick was one of 20,000 students enrolled at Kent that year.
It's what happened on April 30, 1970, that kicked off a weekend of student riots, Dunick said.
"President Richard Nixon took to America's televisions to announce plans to have U.S. troops invade Cambodia and that major announcement changed our mood about the war in Vietnam," he said. "We were tired of war and the daily killing our of young soldiers. Nixon was elected to stop the war, not escalate it."
The next day, a Friday, classes went on as usual but there was a tension in the air, he said.
On Saturday, May 2, Dunick's older sister picked him up and took him to Cleveland.
When he returned on Sunday, May 3, truckloads of National Guardsmen were arriving on campus. They had been called in by Ohio Gov. Jim Rhodes, who promised a crackdown on rioting after someone set fire the night before to the Army ROTC building on campus. The ROTC building was about 100 yards from Dunick's dorm, Stopher Hall.
Rhodes' comments just fanned the flames of dissent, he said.
"There was a night curfew and all that night helicopters flew over shining spotlights down on us," he said. "No one slept well Sunday night."
On Monday, May 4, Dunick attended his morning classes. Shortly before noon, he headed back to his dorm for lunch.
The day was sunny and warm. A few hundred students gathered on the Commons next to his dorm. A protestor rang the Victory Bell, which could be heard all across campus.
'Students like us'
The soldiers formed a line and held their rifles as protestors yelled anti-war chants. Some of the protestors threw rocks at the guardsmen.
"Some of (the Guardsmen) were students like us, joining the Guard to stay in school and avoid Vietnam," he said. "We were not mad at the National Guard, just the leadership of our country and state. We just wanted the war and the killing to stop."
Dunick, along with hundreds of other students, watched what happened next:
"First a Jeep drove around with the commanding officer using a bullhorn, yelling at the protesters to disperse," he said. "Next came the canisters of tear gas. The gas drifted with the light breeze into my dorm. Some students picked up the gas canisters and tossed them back at the Guard."
Trying to escape the gas, the protestors ran up and over the hill between the Commons and Taylor Hall.
The guardsmen followed. Then, obeying their commander, they suddenly stopped, took aim and shot into a parking lot, Dunick said.
The shooting lasted 13 seconds, and 67 bullets were fired.
"It sounded like firecrackers going off," he said. "Next, the soldiers marched past us back to the burned-out ROTC building. A few minutes passed and ambulances drove up the hill by Taylor Hall with sirens blaring."
'Confused and shocked'
People were running away, yelling that some students were shot.
"I was confused and shocked. I sat down," Dunick said. "Everyone sat down on the grass in protest and faced the Guardsmen."
That's when Dunick saw geology professor, Glenn Frank – known as "Dr. Frank" to the students – and a few of his associates talking with the National Guard commander.
"(Dr. Frank) came over to us and began begging us to leave. He begged us to please disperse because the commander told him they would continue to shoot at us," Dunick said. "He was crying and I remember him saying, 'If there is one thing I beg of you all to do is disperse. I don't want to see a slaughter.'"
That's when Frank stood between the Guardsmen and the students, declaring that they would advance "over my dead body."
Frank possibly saved many lives that day because the Guardsmen didn't move and the students stood up and walked back to their dorms.
"Inside the dorm we were told the university was now closed and we had to leave immediately," he said. "I packed a bag, wished my friends well and walked across campus to the main highway, which was backed up with cars."
'Compassion and seriousness'
Dunick planned to walk, if he had to, the 80 miles back home to Ashtabula County.
"I had no way of communication to my parents or friends on campus because the phone system was down," he said. "A few minutes down the road I saw friends from Ashtabula in a car and was picked up for the long ride home."
Dunick's mother greeted him with a hug.
"For the next week ... I just tried to keep my mind off of the horrible event I witnessed," he said.
The shooting sparked nationwide protests — a movement captured in the song "Ohio" by singer/songwriter Neil Young and performed by the band he was in, Crosby, Stills, Nash and Young.
The university mailed notices to students informing them they would finish the semester by mail. The university didn't reopen until early September for the fall quarter.
Dunick returned to his summer job at Premix in Kingsville, Ohio, and did not mention his experience at KSU to anyone there.
"Some employees told me they should have shot them all," he said. "I didn't respond, but I remembered Dr. Frank and his compassion and seriousness in dealing with us."
Dunick graduated and went on to became a professional manufacturing engineer and quality assurance manager. Throughout the next 40-plus years, he rarely talked about that day at Kent.
"American soldiers shooting innocent American students was one of the lowest and darkest times in the history of the USA," he said. "There wasn't a riot that day, just a protest to end the war. Our national and state leaders brought the war to the KSU campus."