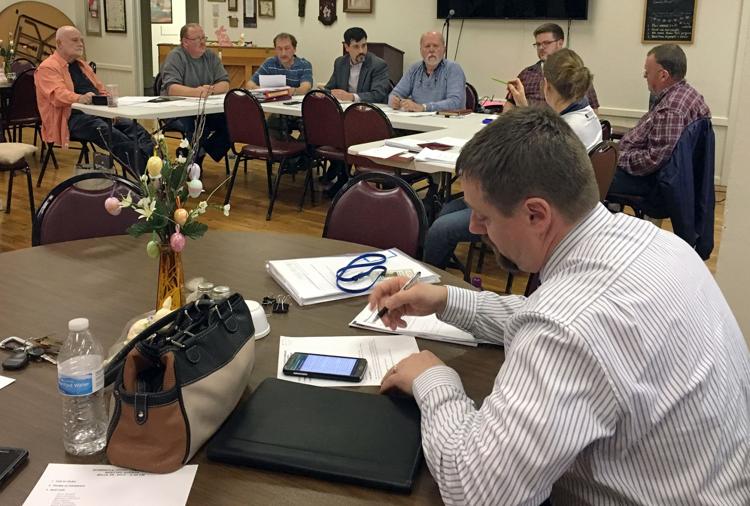 GREENVILLE – Greenville Shoe Hospital has something in common with the Greenville Home Rule Study Commission – it exists to repair damaged goods.
For Greenville, the commission is looking to take major steps in getting the borough out of the state's Act 47 distressed-community program. Finding itself trampled under fiscal woes, the town entered Act 47 in 2002.
But under a new law, Greenville must figure out how to emerge from the program within three years or face the prospects of being taken over by the state.
Greenville Shoe Hospital owner John Rizzo said state control over the town can happen.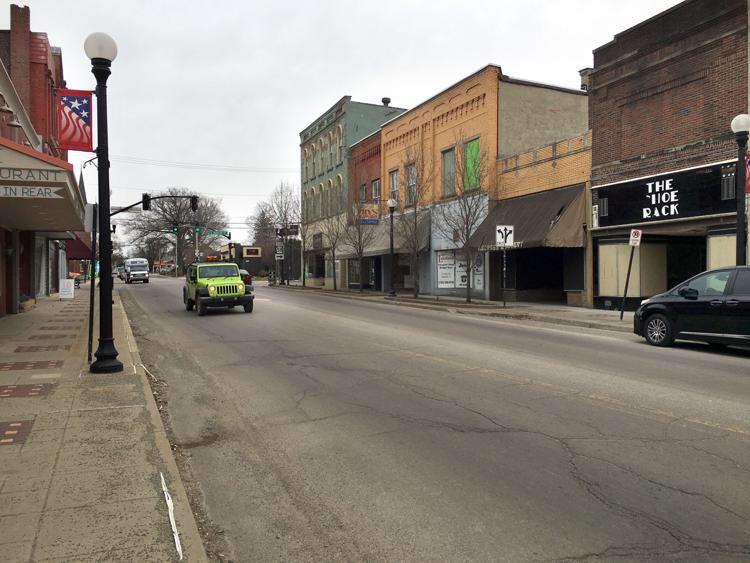 "Massachusetts took over the town of Chelsea, Mass.,'' Rizzo said. "'60 Minutes' did a story about it. The town was broke, and they couldn't pay their bills, so the government came in and took it over.''
Greenville has the opportunity to avoid that fate, he added.
"We have to get out of Act 47 and find ways to raise revenue,'' Rizzo said. "But don't you think we should live within our means?''
Earlier this year, Farrell exited Act 47. Farrell was the first community in the state to be placed in the distressed-community program in 1987.
Paul Miller, who chairs Greenville's commission, has taken the group to look at a broad view in how to craft a home rule charter.
"I don't know if we started with a blank page, but we did start with an open mind in terms of what is going to happen,'' Miller said.
He understands money is the central issue in getting the town out of Act 47.
"I've spent the past eight or nine months reading reports and listening to anybody and everybody about the budget process,'' Miller said.
Voters created the seven-member home rule study commission last may. Holding public meetings twice a month, the commission has collected volumes of ideas and public comments on how the town's government should be crafted.
Act 47 allows a town to impose a wage tax above the state maximum 1 percent on non-residents who work in Greenville. It also lets tax its own residents above the 1 percent level.
Home rule – which would replace the state's Borough Code that Greenville follows – allows a community to increase the tax above 1 percent. That would generate the revenue from non-residents that will be lost by exiting Act 47.
"We probably would put a cap on that,'' Miller said of the tax.
And there are other limitations placed on home rule communities.
"We can't change our boundary lines, even if we wanted to annex a local township,'' he said.
Under the borough code, "we're only allowed to do what the code says we are allowed to do,'' Miller said. "And my analogy is, your dog's tied out in the backyard. Your dog's on a leash. The dog's only going to be able to go as far as the leash will let him go. Under a home rule charter, the borough would be allowed to do not what they were said to be allowed to do, but anything they weren't forbidden to do.''
At least for now, Miller said the commission is leaning toward a form of government run by a strong city manager, with council oversight and a weak mayor.
"The mayor would be able to perform weddings and would represent the community largely in ceremonial functions,'' Miller said.
Hanging over the commission is a state law that says once the framework of the home rule charter has been created and approved by the voters, it can't be changed for five years. And if voters reject home rule, it can't be brought up for another vote until five years have passed.
"This is our shot,'' Miller said.
The commission's goal is to have a home rule charter finished by September so it can be voted on by Greenville residents in the November election.
In talking with people living or working in Greenville, they struggled to give an assessment of the ongoing work of the commission, as they have to deal with myriad issues.
"It's such a big topic to cover when you think of all the things a government has to do,'' said Jan Hurlbert, owner of Hurlbert's Hardware in downtown Greenville.
But Hurlbert recognizes commission members are working hard through a painstaking process to come up with a workable government.
"I care deeply what happens here,'' she said. "The home rule has brought to attention what is possible.''