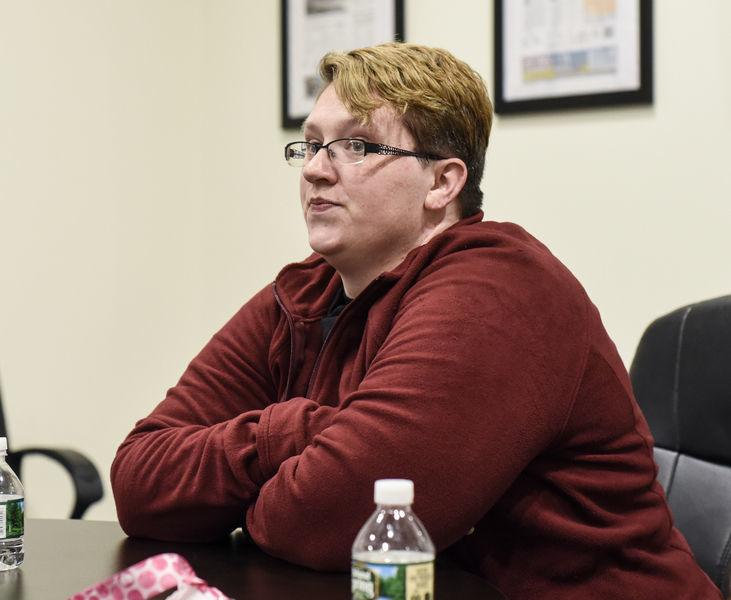 SUNBURY — The family of Arabella Parker said they expect to take the 3-year-old girl off life support Wednesday and have reached out to a hospital in Washington D.C., to donate organs to a child in need. 
Mandy Kegler, the aunt of Parker, said on Friday she has made the "hardest decision of my life," after doctors informed Kegler that there is nothing left medically to do for the child who has been on life support for the past 37 days. 
"This is all just so tough," Kegler said in an interview with The Daily Item on Friday.
"But it is time to let her go. The doctors said Arabella will pass away peacefully once she's taken off life support," she said.
The family is waiting until Wednesday to coincide with the anniversary of the death of Parker's late great-grandfather, Kegler said.
Kegler was granted full custody of Parker earlier this week by Northumberland County Judge Hugh Jones.
Kegler, along with Sarah Delcamp and Lucinda Delcamp have been visiting with their niece on a regular basis, Kegler said.
Parker was admitted to Geisinger Medical Center, in Danville, on Oct. 10, after state police said the child was beaten so badly that part of her brain needed to be removed.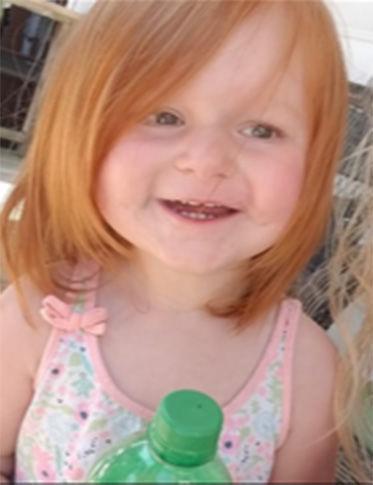 Stonington state police arrested Parker's mother, Samantha Delcamp, 23, of Sunbury, and her boyfriend Jahrid Burgess, 19, of Trevorton.
Troopers said Burgess beat the child leaving her with 44 injuries, and that Delcamp did nothing to prevent the abuse.
"I was with my sister (Samantha Delcamp) and Arabella (Parker) the day before this happened," Lucinda Delcamp, 27, of Sunbury, said. "I wish she (Samantha Delcamp) would have said something, anything, I would have helped her."
Lucinda Delcamp said Arabella looked fine and was playing the last time she saw her.
"I don't understand any of this. I am so sad that we are losing our little baby niece," she said. "I love my sister but I have nothing to say to her."
Kegler said she no longer associates with Samantha Delcamp.
"I have nothing to say to her," she said. "She is my sister but she allowed this to happen. I don't have to a single word to say to her and she needs to take responsibility for what happened and she needs to pay that price."
Sarah Delcamp, of Sunbury, said she and her family wanted to find something positive in the situation so she began to research children in need of organs.
"I found a child in Washington, D.C., that is in need of a liver and we reached out to see if there could be a potential match," she said. "We want to find some positive in this and it's really hard on all of us."
Lucinda Delcamp and Kegler said they have a message for the community.
"Please don't say mean things to our family when people have no idea what is going on," Kegler said. "We are seeing comments about us and we are doing the best we can to do what is right."
Lucinda Delcamp echoed her sister. "I did not know this was going on and if I did I would have immediately got involved," she said. "I only wish I would have known. To see some of the comments from people are just mean and they don't know what we are going through."
Samantha Delcamp waived her preliminary hearing in front of Shamokin District Judge John Gembic on Friday. She was sent back to Centre County Prison in lieu of $200,000 cash.
Northumberland County District Attorney Tony Matulewicz previously said if Parker were to die he would file homicide charges on Burgess.
Kegler said she is full support of those charges. "People need to pay for what happened here," she said. "I am in support of whatever they need to do to get justice for Arabella."
Matulewicz did not say whether or not Samantha Delcamp could face new charges after Wednesday if Parker were to die.
"Whatever she gets, she gets," Kegler said. "If she gets charged with more then so be it. She needs to accept the responsibility and pay for all of this."
Samantha Delcamp currently faces felony charges of endangering the welfare of children