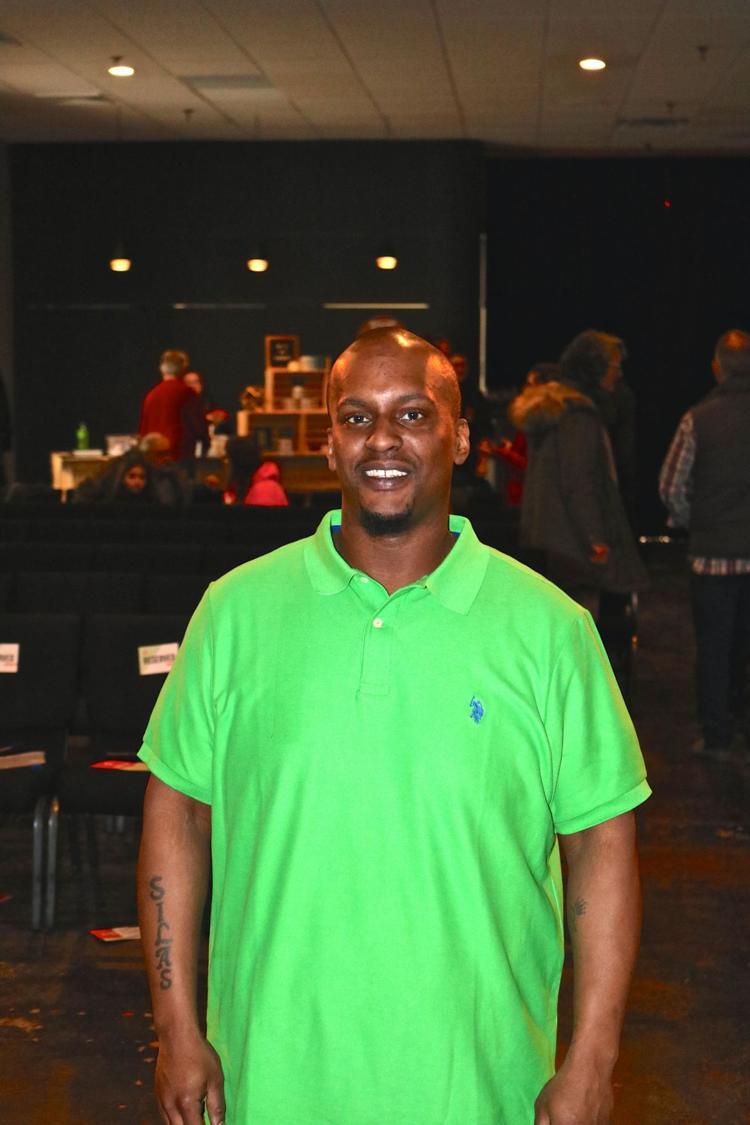 FARRELL – Silas Lee has his future tracked out, but his journey has taken more than a few detours.
"I'm taking online college classes and want to get a bachelor's degree in a little over two years,'' Lee said. 
What's more, Lee is working to be a minister in a local church. But he wasn't always headed in that direction.
Lee was born in Baltimore and arrived to the area with his family when he was 8. As he grew into his teens and then his twenties, he fell in with the wrong crowd that led to jail time for a robbery conviction.
He got married after his release. But the union ended in divorce after four years.
Although jail and divorce were negative experiences, the 31-year-old said he sees them as turning points toward a better lifestyle and godly future.
"I was gracefully broken so God could take me to a new level with him,'' he said.
That was literally an answer to prayer.
"My parents were always there praying for me, and my brothers and sisters too,'' he said. "They helped by leading as an example.'' 
Lee began his search for that new life in the Bible, which led Lee to finding Rust City Church, a non-denominational house of worship, that has locations at the Shenango Valley Mall in Hermitage, Niles and Warren.
He immediately bonded with its mission statement: Find God and move toward a new possible. That moment sticks with him as he still remembers the date — Nov. 25, 2008 — when he was baptized in the church.
"I got baptized when I was an infant, but this baptism was for me as an adult,'' Lee said.
Initially, Rust City Church attracted younger members. 
"But now you're seeing more adults,'' Lee said.
With large gathering discouraged during the COVID-19 pandemic, Rust City Church is offering services online, on YouTube and Facebook Live.
With his growing relationship to the church and God, Lee said he is taking on a new lifestyle change. 
Lee entered the church's seminary program by attending educational courses at Rust City's main office in Niles.
"This is a hands-on ministry,'' Lee said. "I'll also be doing work outside of Rust City to help people solve their problems.''
He plans to use his experience to make that happen.
"I grew up in Sharon and can remember some of my peers going through some hard times, not having anywhere to sleep, getting kicked out of the household and so much more while I was lost in myself,'' he said. "I have a passion for our community and youth.''
Lee's life now is pretty much devoted to church, work and school. He owns and operates a small custom apparel business in Farrell, CreativeFaith, that draws customers from the region.
And his jobs at McDonald's as a part-time manager and a quality supervisor at TeleStars call center in Sharon keep him more than just busy. He also is taking online college courses in business management and entrepreneurship.
On top of that he volunteers his time at Removing Obstacles to Assist Recovery, better known as ROAR. Located at 912 E. State St. in Sharon, the center helps people recover from drug and alcohol abuse. He watches clients' children while they're at ROAR's meetings.
He also has created a non-profit group – Chain Breaking Corp. — which embodies Lee's desire to help people.
In particular, Lee said he wants to minister to young people and lead them to positive outcomes.
"Kids are faced with pressures from the media, peers and different influences in their lives that exist throughout their day,'' he said. "We all remember being a kid and I remember not seeing a bright future for myself and thinking I was just a product of my environment.''
For more information on Chain Breaking Corp., call 724-301-8785.