FARRELL – Following emotional comments Monday, during a special meeting attended by more than 60 people, Farrell Area School Board members voted, narrowly, to retain the E.J. McCluskey name on the high school gymnasium.
Before voting 5-4 to keep the coach's name, board members heard more than 20 people speak for and against the proposal to strip Coach Edward J. McCluskey's name from the gym. Speakers at the 90-minute meeting were divided on the issue, with roughly half supporting McCluskey.
The board's action followed accusations by some former players that the legendary basketball coach had physically and mentally abused certain players and used racial epithets.
School board members Gary Satterwhite, Sharon James, Gary Elerby, and Dan Dragicevic voted to remove McCluskey's name from the gym; Tiffany Holden, Terry Harrison, Allen Harrison, Anthony Retone, and Charles Branca voted to retain the name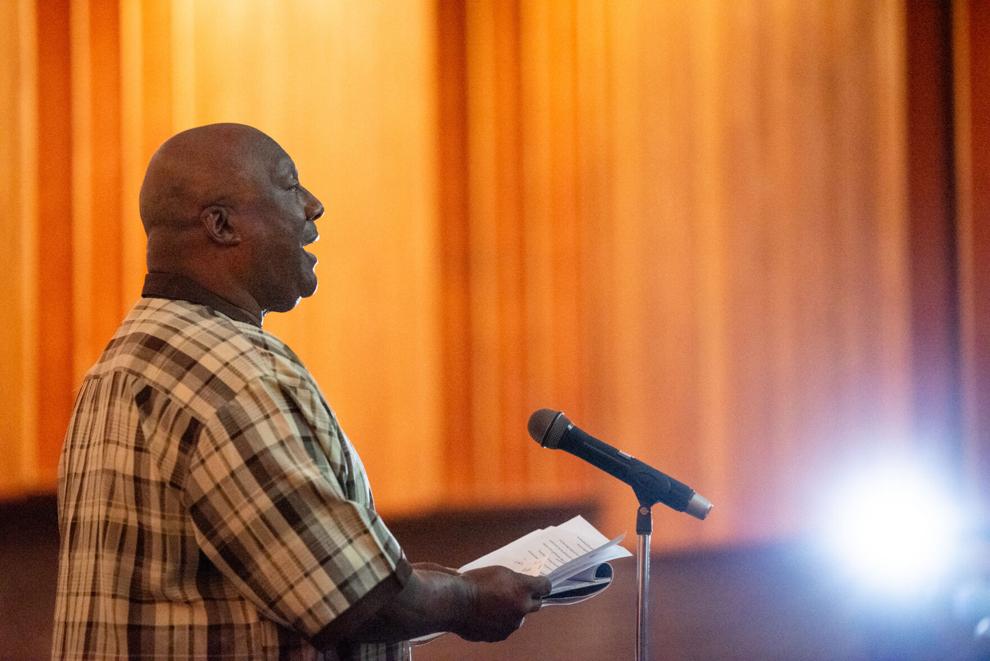 In June, Brian Sanders, a former basketball star and 1977 graduate of Farrell High School, sent a letter to the board, alleging McCluskey physically and mentally abused some players and used the N-word or variations of it. The letter was prompted by current efforts to get McCluskey inducted into a national basketball hall of fame.
At Monday's meeting, Arthur Chambers, Farrell class of 1967, told school board members that McCluskey abused his twin brother.
"He took his fist and hit him five doggone times," Chambers said. "For what reason, I don't know.
"I'm shocked. I'm worried about my twin brother, if he was alright."
But Dr. Brian Generalovich, who played on McCluskey's state championship teams in 1959 and 1960, told board members he never witnessed abusive behavior by McCluskey.
"Coach McCluskey played a very significant role in my life," Generalovich said. "Mr. McCluskey was an educator, a mentor, and a father figure."
McCluskey had high expectations for perfection, Generalovich said.
"I do not feel the coach would have had the immense success he achieved if he did not have the respect and admiration of his players," he said.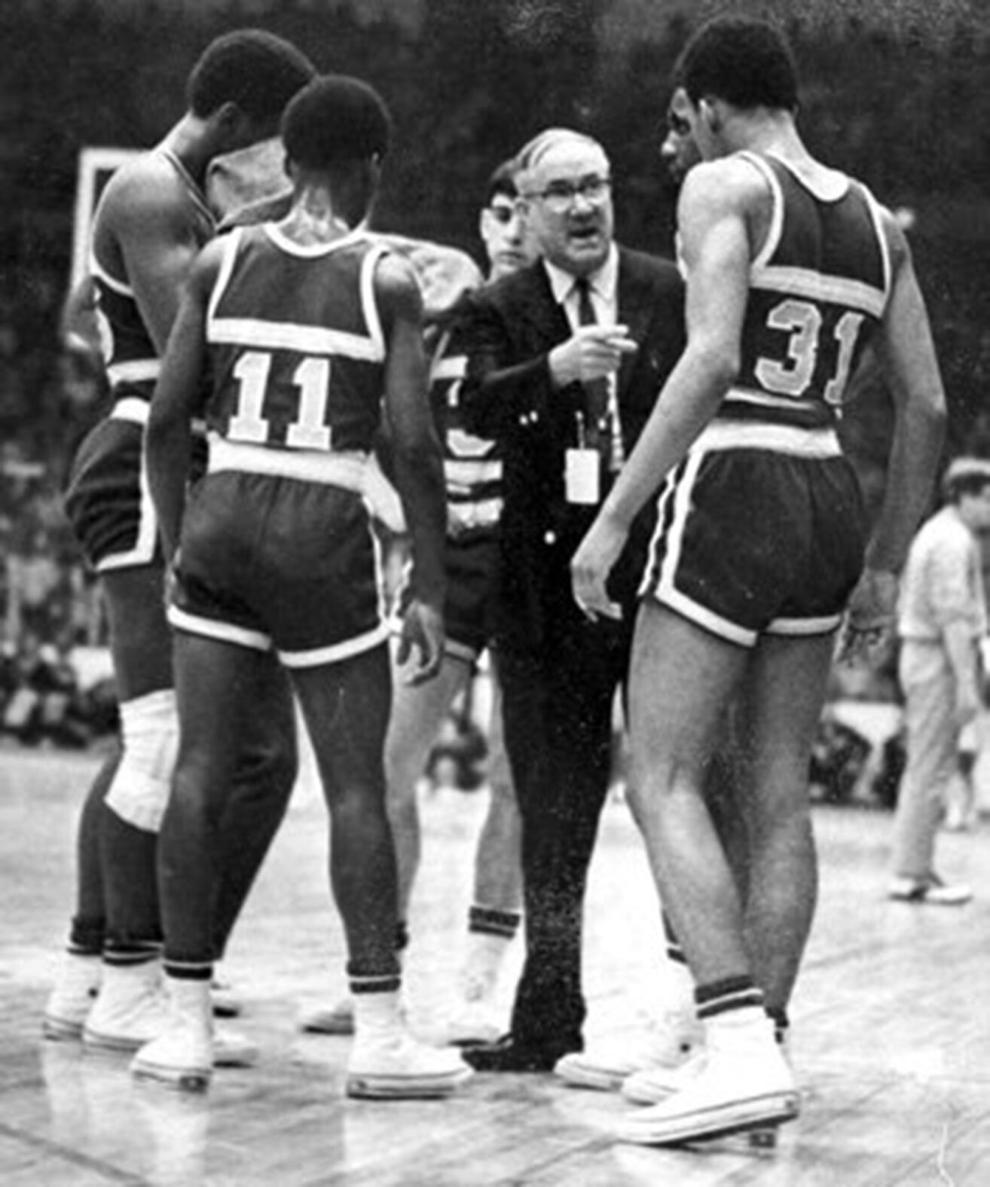 McCluskey led Farrell High School basketball teams to seven state titles between 1948 and 1977. He is one of the most revered high school basketball coaches in Pennsylvania and, arguably, the nation. McCluskey compiled a 698-185 career record at Farrell, Burgettstown, and Kennedy Catholic – then known as Kennedy Christian. He racked up 11 WPIAL championships.
Board member Gary Satterwhite proposed removing all names from the schools athletic areas and selling the rights to raise money for the school.
"It's not our job to confirm or deny people's opinions," Satterwhite said.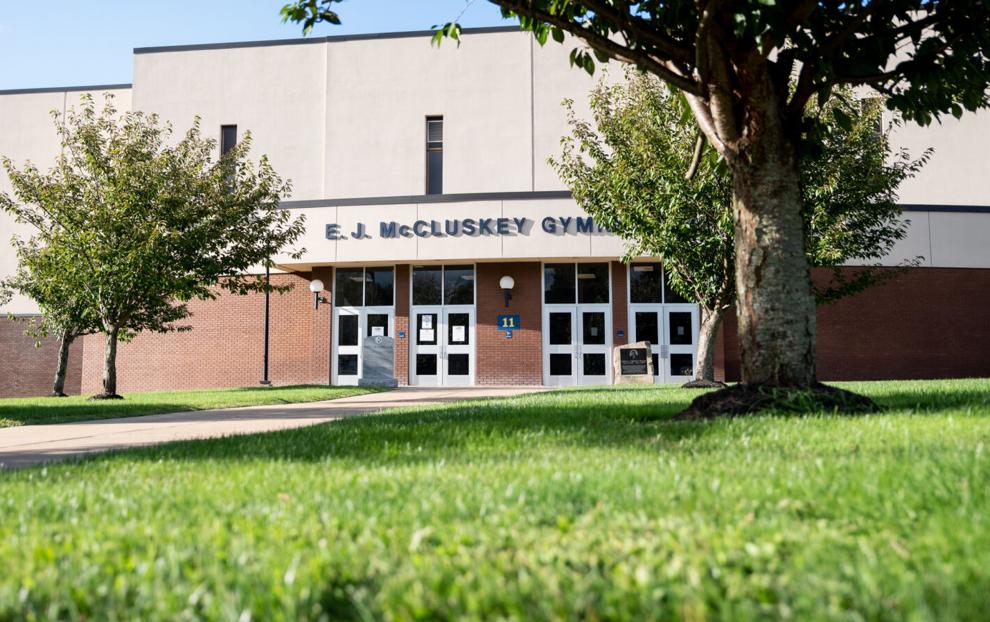 Satterwhite wanted to table the issue.
But board member Anthony Retone said board members had committed to vote on the matter.
For more information, including reactions from those on both sides of the issue, check out Wednesday's edition of The Herald.
Follow Melissa Klaric on twitter @HeraldKlaric or email her at mklaric@sharonherald.com