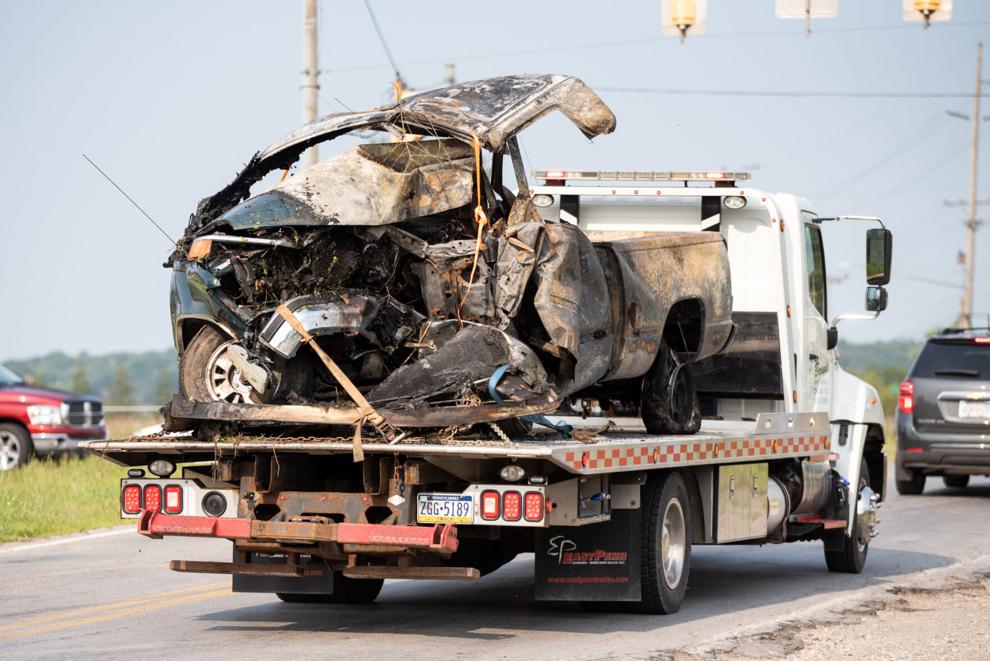 PYMATUNING TOWNSHIP — A one-vehicle accident left one man dead and part of a neighborhood blocked off Tuesday afternoon.
First responders were called to the area of state Route 18 and Colt Road just before 3 p.m., according to Mercer County 911.
Mercer County Coroner John Libonati said a vehicle driven by Gerald Anthony Splitstone II, 45, of Pymatuning Township, was westbound on Colt Road when the vehicle went off the right side of the road, hit a tree, and caught fire.
Splitstone was pronounced dead at about 3:30 p.m. Results from further investigations, including toxicology tests, are expected in four to five weeks, Libonati said.
The road was blocked just before the intersection of Colt Road and Maple Drive, although local residents could drive into nearby neighborhoods.
Two Herald journalists – reporter David Dye and photographer Tanner Mondok – were near the intersection. A Mercer County fire police officer told them at about 5:20 p.m. that no more media were permitted near the scene, either by driving in or walking.
Tens minutes later, the road was unblocked for Youngstown television station WFMJ. The station's vehicle drove to the scene of the accident. The road was then blocked again.
After WFMJ entered, the officer said The Herald could drive down to the scene. When The Herald's vehicle approached the roadblock, however, the officer said it had to stop.
"Plans change," he said.
The officer said he was following orders from the Pymatuning Police Department, which handled the accident.
WKBN TV also accessed the scene.
Herald Editor Jeffery Gerritt said police, by allowing journalists from one company onto the scene and not another, had violated The Herald's First Amendment rights.
"There can be no legal or Constitutional justification for granting access to some journalists and not to others," Gerritt said Tuesday. "Police departments that do so are opening themselves up to a federal lawsuit."
Melissa Melewsky, media law counsel for the Pennsylvania News-Media Association, also said a double standard for access didn't pass Constitutional muster.
"It would appear to me the police chief has some explaining to do," she said.
Pymatuning Police Chief Greg Hopkins was unavailable for comment Tuesday night.
Like David L. Dye on Facebook or email him at .