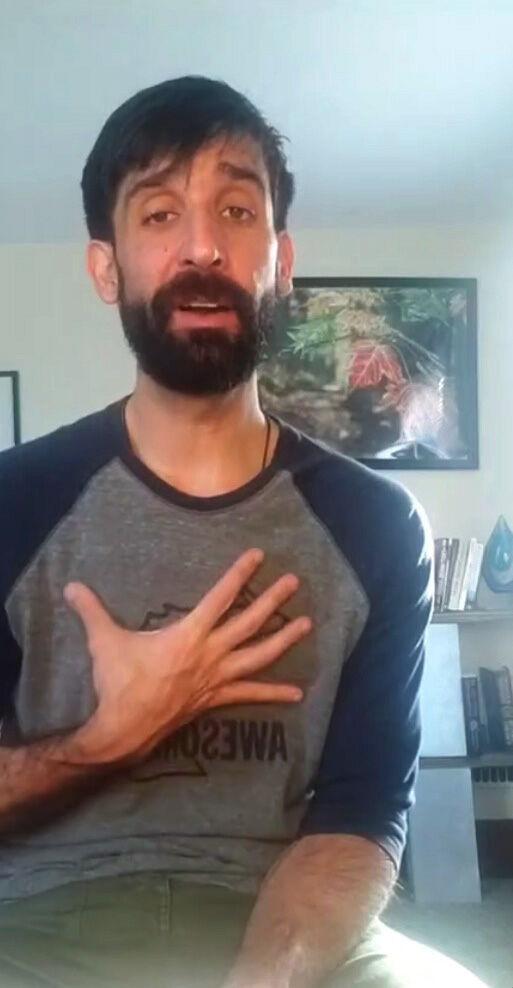 SHARPSVILLE – A Sharpsville man confirmed on Instagram that he met with FBI agents to talk about his presence in the U.S. Capitol Jan. 6 with what he says was thousands of other people.
Matt Perna is one of two area residents reportedly being sought by the FBI in connection with the riot. Perna and the other resident are suspected of participating in an attack that attempted to prevent the ratification of electoral votes in President-elect Joe Biden's victory. Five people died during the riot.
In the 12-minute video post, Perna said he contacted the FBI and talked extensively with two agents, who questioned him about his involvement in the Capitol siege, carried out by supporters of President Donald Trump. An attempt by The Herald to contact Perna over social media was unsuccessful.
Perna also posted a live video on Instagram Saturday where he talked about his experience in Washington, D.C., last week.
"My aim on social media has always been to offer narratives counter to the mainstream views," Perna stated on Instagram. "I was led into that building to show that the Capitol police were letting people pass through."
Perna goes on to state that he fully acknowledges the mistakes he made last week and apologized for any embarrassment he caused his family, friends and the community. 
"I foolishly allowed myself to get drawn into the negative energy emanating from that building, and it's weighed me down since," Perna stated.
In contrast, Perna told his live video audience on Saturday that he could still feel the energy that was present in the crowd that listened to the president's statement close to the White House and then subsequently traveled to the Capitol. 
In the video, he also called for President Trump to give his loyal followers some indication that he will still remain in office for the next four years. Perna claimed in the video that antifa – anti-fascists – instigated the riot, even though everyone identified as having entered the Capitol during the Jan. 6 riot has been Trump supporters.
The Sharpsville man's photo may be among those included in a "Wanted" poster array on the FBI's website, but FBI officials in both Pittsburgh and Washington, D.C., could neither confirm nor deny that the bureau was seeking area residents.
"I don't know what the consequences for my actions will be, but be assured I'll accept them with dignity and acceptance," Perna said in the second video. "This is clearly an experience that's meant to lead me even further to Christ. Also, expect a book."
Follow Melissa Klaric on Twitter and Facebook @HeraldKlaric, email: mklaric@sharonherald.com