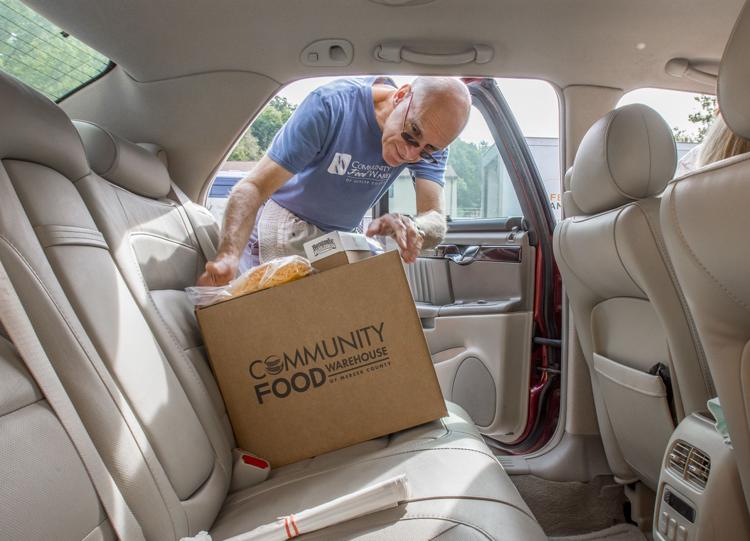 Local food agencies will have the chance to benefit from federal funds, which were awarded to Mercer County.
The county was awarded $22,448 by a national board, which was set aside by the state for food and shelter programs. Executive Director Lori Weston with the Community Food Warehouse of Mercer County said a local board will determine what food agencies will receive the funds.
However, instead of distributing the funds directly, the Community Food Warehouse will buy certain food items that local agencies can then apply for, Weston said.
"I try to get the things that are less likely to come in here, such as cereal, which is a very hard item to get donated due to the cost," Weston said. "Hams are always good, meats are always good, and we try to get 100 percent juice, instead of sugary drinks."
Once local agencies have applied, Weston will submit a plan to the national board for how the funding would be spent. It is expected that the funds will let the Community Food Warehouse buy more than 8,000 meals' worth of food, she said.
The money was awarded by a national board, which is chaired by the U.S. Department of Homeland Security's Federal Emergency Management Agency with representatives from the American Red Cross; Catholic Charities, USA; National Council of the Church of Christians; the Jewish Federations of North America; the Salvation Army; and United Way Worldwide, according to a press release.
Local agencies chosen to receive the funds must:
• Be private, voluntary non-profits or units of government.
• Be eligible to receive federal funds.
• Have an accounting system.
• Practice nondiscrimination.
• Have demonstrated the capability to deliver emergency food and/or shelter programs.
• If they are a private voluntary organization, have a voluntary board.
Like David L. Dye on Facebook or email him at ddye@sharonherald.com.
FOR MORE information, contact the Community Food Warehouse of Mercer County at 724-981-0353.