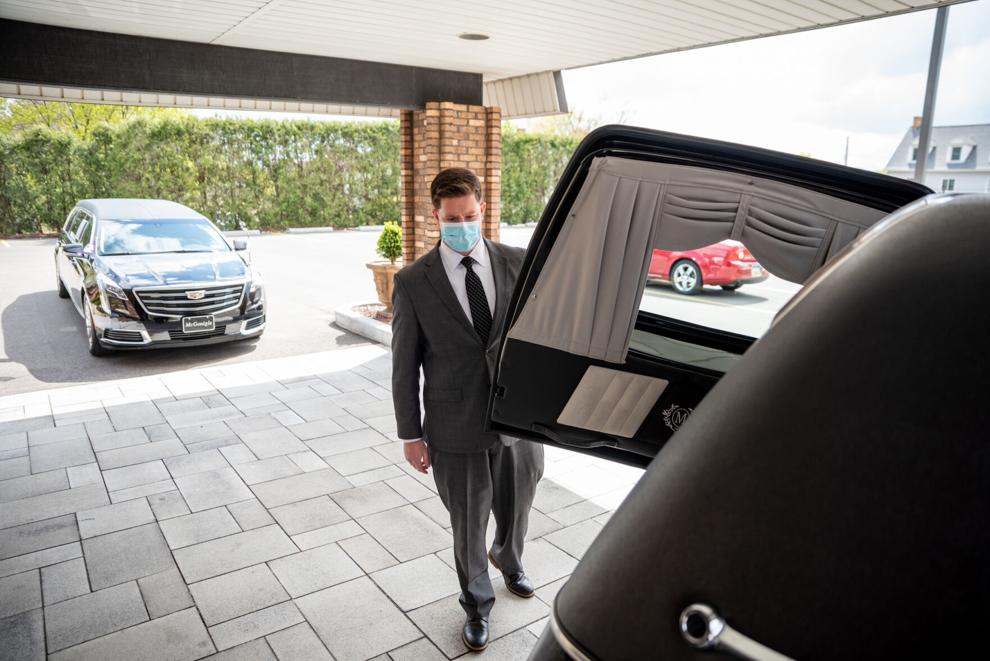 The American Rescue Plan COVID-19 relief act passed earlier this year includes a provision to help people pay for funeral and burial costs for family members who died of COVID-19
"People are becoming aware of it,'' said Fonda Taylor, a pre-need specialist for John Flynn Funeral Home and Crematory in Hermitage.
Under the COVID-19 relief law passed in March, the federal government will pay up to $9,000 of the costs per funeral with a $35,500 maximum per application for multiple funeral costs. The program covers anyone with a cause of death or likely cause of death as COVID-19 after Jan. 20, 2020.
The Federal Emergency Management Association is overseeing the program. Taylor said she is contacting clients about obtaining benefits.
"We reached out to all of those who lost a loved one due to COVID,'' Taylor said. "We'll assist them to help them apply.''
Parts of the program aren't easy to understand. 
The first qualifiers are straight-forward.
This story was updated April 26 2021, to correct the number to call to apply.
To be eligible, someone must be an American citizen or meet non-citizen standards and have paid for funeral expenses after Jan. 20, 2020, for someone whose death in the U.S. was caused or was likely caused by COVID-19.
After that it can get tricky.  
Anyone who pre-paid for their funeral is disqualified, as are those whose expenses are covered by burial or funeral insurance (life insurance proceeds do not count against benefits).
There's a bit of unfairness in that rule, said Cris H. Loutzenhiser, supervisor for Loutzenhiser-Jordan Funeral Home and Cremation Services. The business has funeral homes in Greenville and Jamestown.
"And the way I'm understanding this is you can have a huge amount of money, but if none of it goes towards a pre-paid funeral you are covered under the program,'' Loutzenhiser said.
Paying in advance for funeral costs, known in the industry as pre-need plans, can include things like life insurance policies and trust accounts.  
Kathleen Ryan, executive director and legal counsel for the Pennsylvania Funeral Directors Association trade group, said pre-need plans are becoming increasingly popular. The association recommends that 25 to 40 percent of a funeral homes' clients have pre-need plans, Ryan said.
Still, Ryan said the federal reimbursement program shouldn't be disregarded.
"I think it's an excellent program for those who may have lost their jobs because of COVID to have their funeral expenses paid for,'' Ryan said. "I think it's great to be able to get something back.''
Those eligible for the program must apply for benefits, said Marty McGonigle, vice president of J. Bradley McGonigle Funeral Home and Crematory in Sharon. 
"FEMA isn't going to contact anyone,'' McGonigle said.