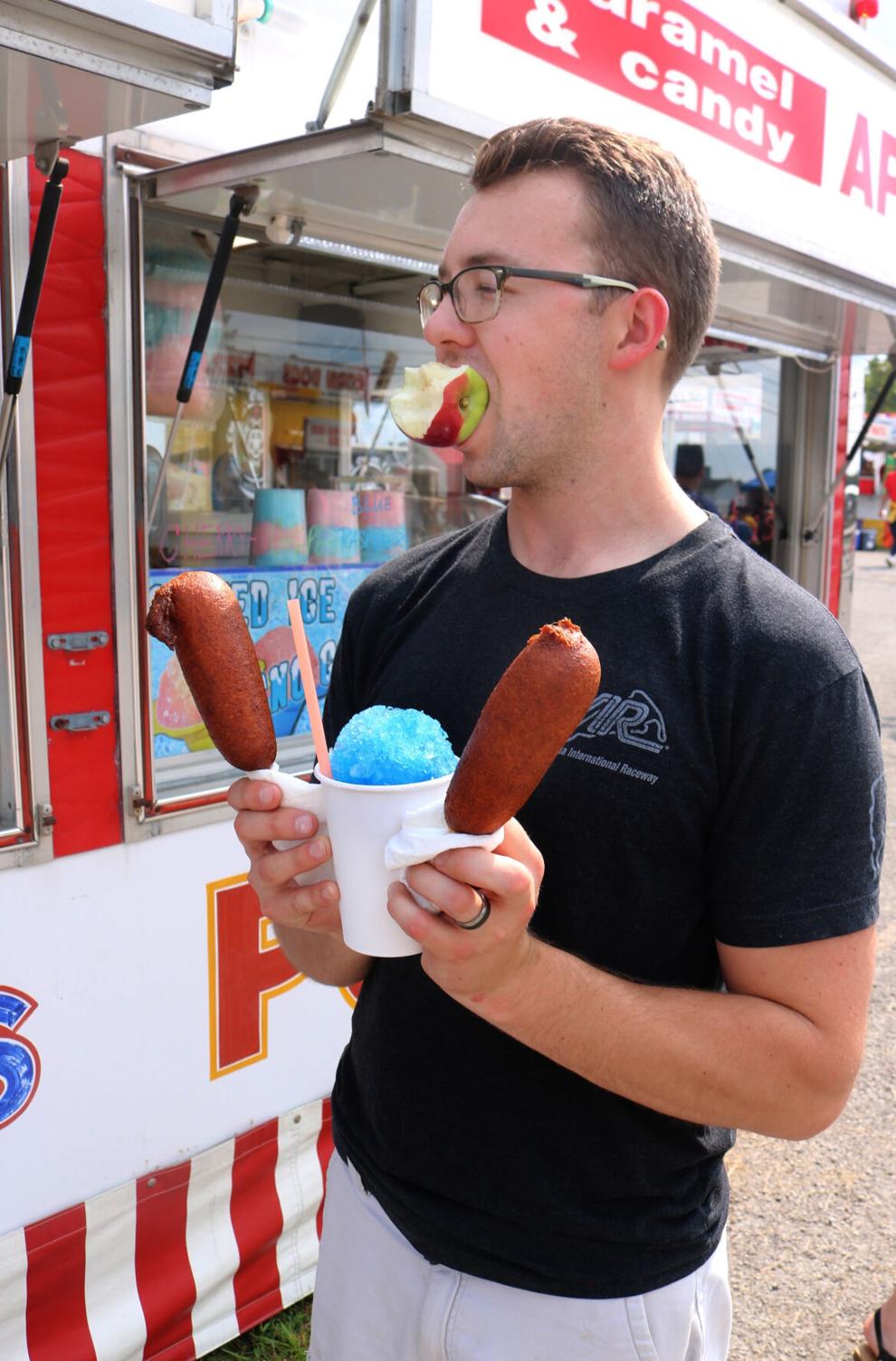 HARTFORD, Ohio – From their drives through Hartford, Sharpsville residents Justin and Jennifer Moser were aware of the Hartford Apple Festival.
"We saw them setting things up and decided to stop in,'' Jennifer said.
By noon Saturday, a couple thousand people already had visited 58th annual festival, held at the Hartford Square park, organizers said. Organizers expected up to 8,000 to visit during the three-day event, which ran Friday through Sunday.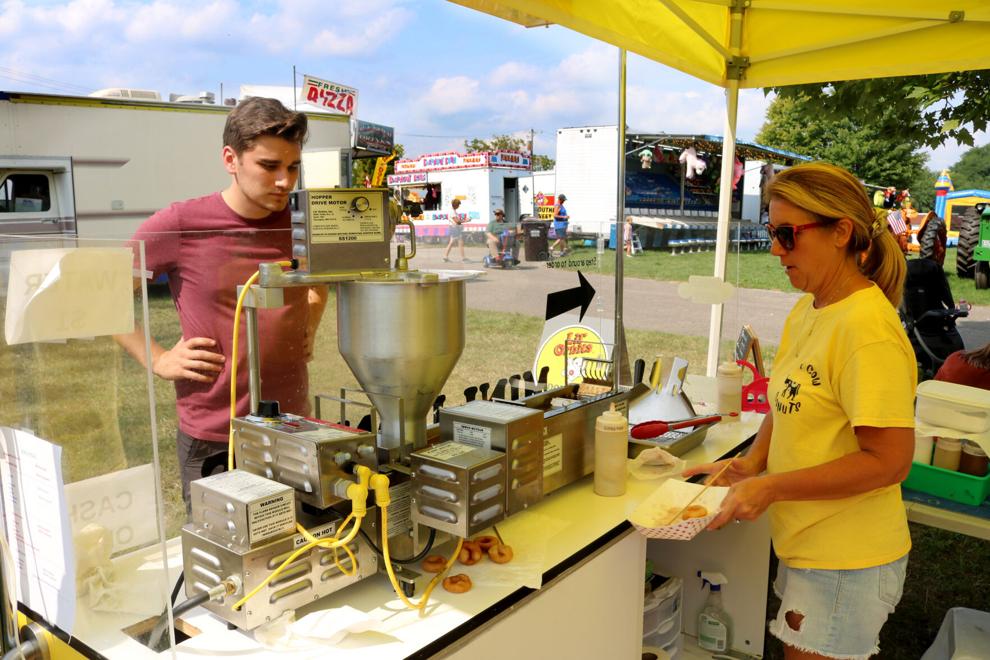 The festival is hosted by a non-profit group of the same name. This year's festival was loaded with 25 food and 60 craft vendors, said John Grexa who organized the vendors.
"They're telling us things are getting back to normal from COVID,'' Grexa said.
Newly added this year was the Antique Tractor Club of Trumbull County, which brought their restored tractors and an expanded play area for kids.
"There's so many people from the area who come back to be here,'' Suzanne Burns, festival chairwoman said. "It's a hometown feel.''
Kara Bernardo and her husband Judd stood out at their booth. The Canton, Ohio, couple own Johnson's British Imports, an online business that sells British-made items such as clothing, jewelry, accessories and other goods.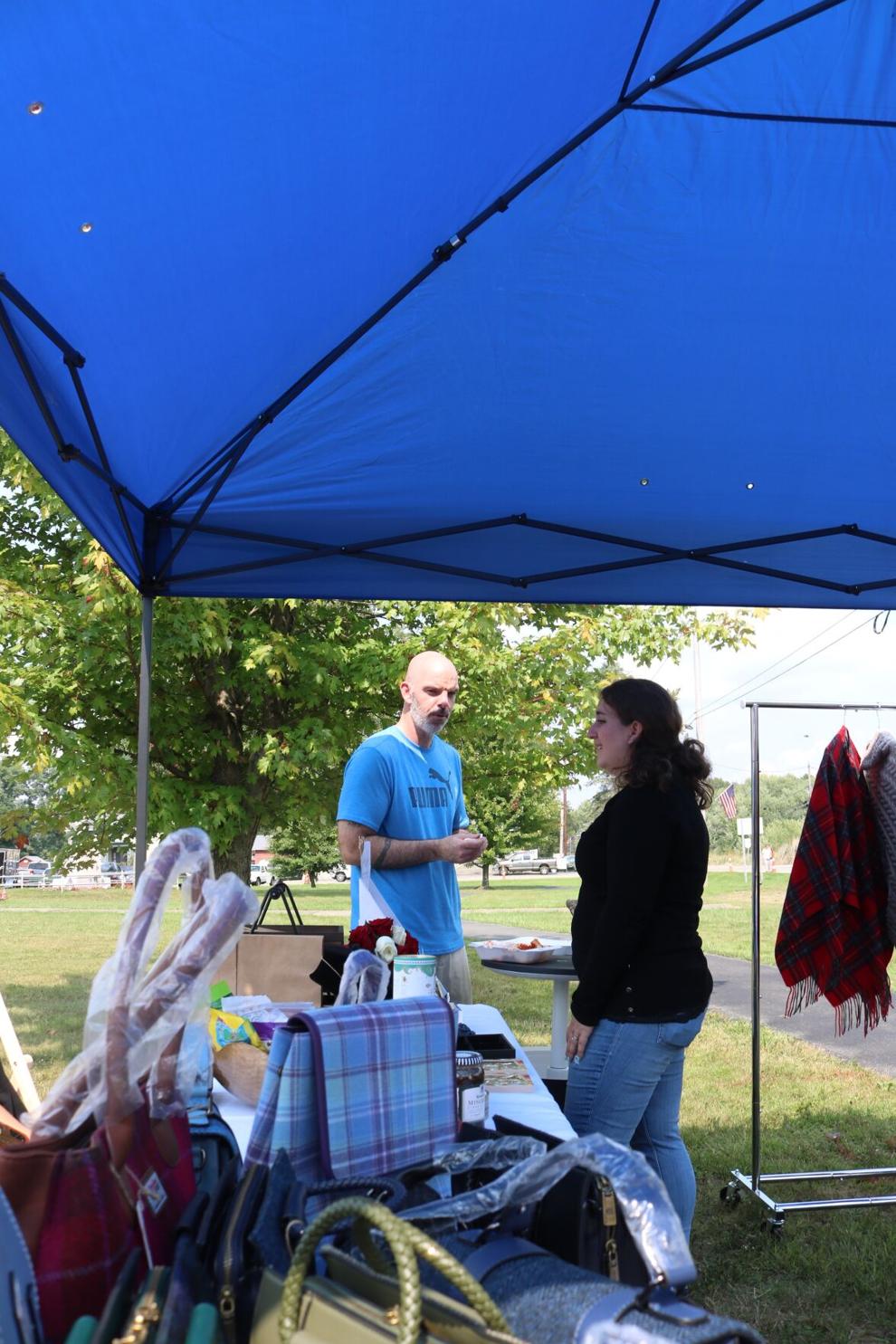 With the recent death of Queen Elizabeth II they changed their presentation.
"Normally we have a picture of Queen Elizabeth on display,'' Kara said. "But out of respect we didn't have it today.''
Deborah Bucciarelli of Sharpsville was proud as could be with her visit. Two of her young grandchildren won the kids' pedaling tractor pull contest.
"They're a little sweaty, but it was nice watching them win,'' Bucciarelli said.