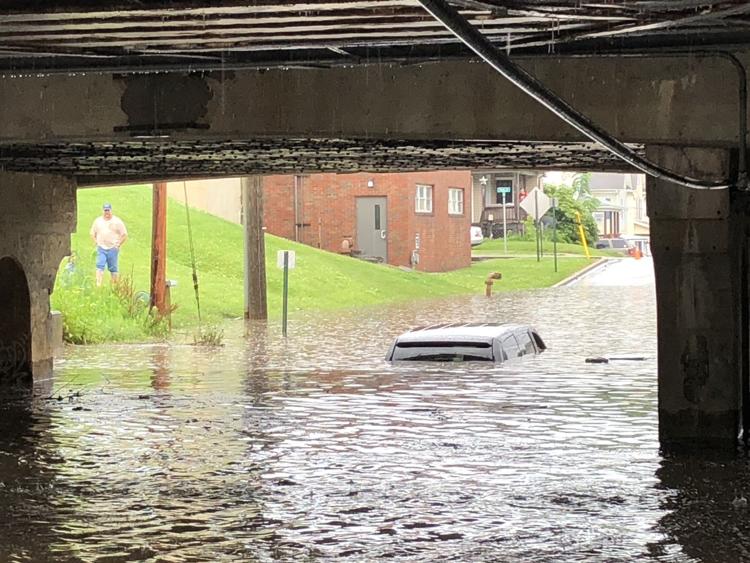 Heavy rain caused roughly five feet of water to accumulate on the underpass on Harvard Street in Grove City Sunday.
Grove City police said flooding has happened in this location before, but such high levels have not been reached in recent memory.
Police added that the driver of the pictured vehicle was not injured, and got stuck while trying to maneuver through the underpass as flood levels rose.
The car will be towed once water levels subside.