HARRISBURG — In an order issued Monday, the state Supreme Court has suspended the license of former Mercer County District Attorney Miles K. Karson Jr. to practice law in Pennsylvania.
The temporary license suspension goes into effect April 10.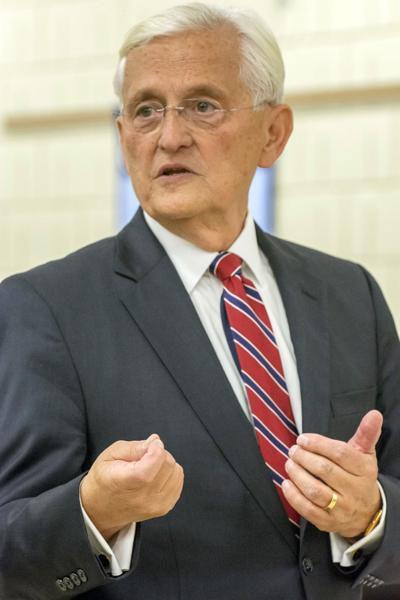 Karson was convicted Jan. 18 in Mercer County Common Pleas Court on six counts of obstructing administration of law and four counts of official oppression. He had been accused of interfering with police actions and prosecutions involving former county resident Tonya Bulboff.
The state Attorney General's office, which prosecuted the case, alleged that Bulboff and Karson had a romantic relationship.
Karson was elected in 2015 as Mercer County district attorney and took office in January of 2016. Prosecutors said he acted on Bulboff's behalf during his time as the county's top prosecutor.
After he was convicted at trial, Karson resigned Feb. 1 as district attorney. Mercer County Common Pleas Court Judges Robert Yeatts and Daniel Wallace appointed Mercer-based attorney Peter Acker to complete the last 11 months of Karson's term in office.
Acker had announced his intention to run for district attorney before Karson's resignation.
Karson is scheduled to be sentenced March 20 on the conviction in a hearing before Senior Judge H. William White, who presided over Karson's criminal trial.
The state Supreme Court's disciplinary board oversees ethical and criminal complaints against Pennsylvania and has the power to suspend attorneys' licenses.