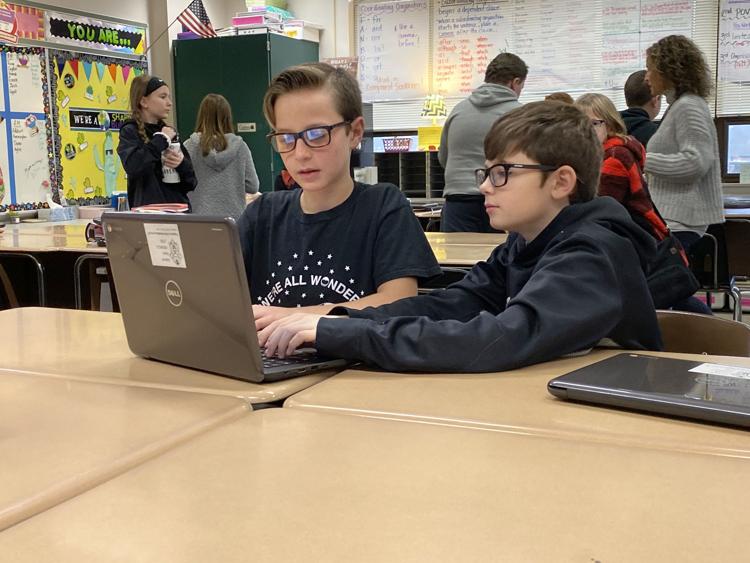 WEST MIDDLESEX – Melissa McConnell admits it's not always easy to captivate an audience of 11- and 12-year-olds.
But the West Middlesex sixth-grade teacher had about 30 sets of eager eyes glued to the classroom SMARTboard Friday as she helped her students compose the latest email to their Finnish "pen pals."
"They are all into it. They really enjoy getting their responses back and reading them," McConnell said. "And I do too."
The pen pal experiment, called the "Finnish Connection," pairs the West Middlesex sixth-grade class with a class of Finnish sixth-graders. The classes correspond via email and ask questions and share anecdotes to learn about one another's culture.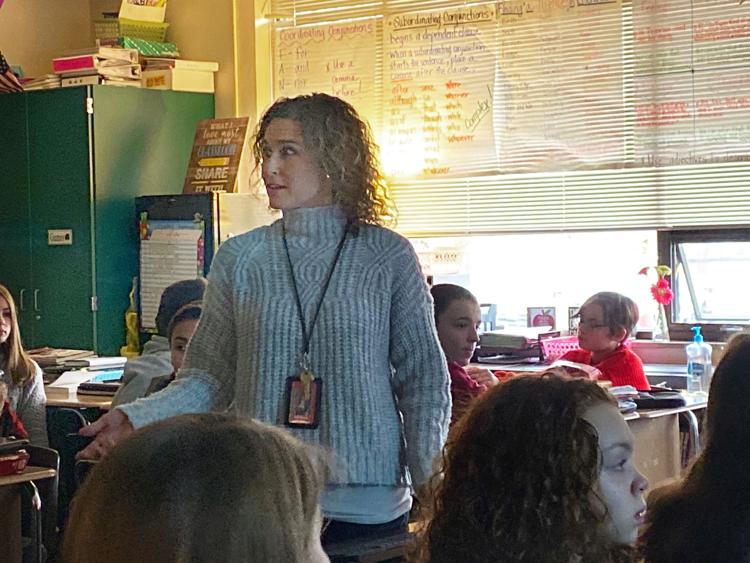 The project was born after Cynthia Clarke, who taught sixth grade for 36 years in West Middlesex School District, took a trip to Finland – along with Westminster professor Dr. Amy Camardese – in 2017. Clarke now serves as an adjunct professor at Westminster College, which has its own version of the Finnish Connection.
Finland continuously has one of the top public education systems in the world, Clarke said, and she and Camardese spent a week abroad visiting Finnish primary schools and universities to learn what makes them so successful.
But Clarke was also determined not to leave Finland until she found a teacher willing to participate in the Finnish Connection.
"My purpose for going was to set up something like this," Clarke said.
The Finnish and West Middlesex students exchanged their first emails roughly a year later. And so far, its been a huge hit with students from both countries.
"A lot of our kids don't really get to get out of the district," McConnell said. "So to them, they are getting out of the district this way."
The West Middlesex class had a slew of questions for their Finnish counterparts Friday, including what kind of extra curricular activities they enjoy, different fads and trends, classroom technology and the overall layout of their school.
"I want to know how reindeer meat tastes," said 12-year-old Nathan Kachulis, inspired by a comment made by Clarke about the Finnish diet earlier in the class period.
Students were also intrigued by the fact that Finland experiences nearly 24 hours of darkness and sunlight during the winter and summer solstices, respectively.
"It's fun to learn about how different some things are there," 12-year-old Morgan Harkless said.
For the teachers, some of the most intriguing differences are how each country's school system deals with standardized testing. In Finland, Clarke said testing does not begin until eighth grade, whereas students in Pennsylvania are required to take the state assessment test starting in third grade.
"A lot of schools teach for the (standardized test)," Clarke said. "They don't have that (in Finland)."
Clarke said Finnish students are assigned little to no homework in the evenings, and instead are encouraged to spend more time with their families.
"It centers a lot around the individual (student)," she said of the Finnish school system. "Versus some American schools that center mostly around the curriculum."
But McConnell said her students were most smitten by the Finnish students' 75 minutes of recess and downtime per day, opposed to their own 25 minutes.
"We're going to Finland, we want to live there!" McConnell said, impersonating the students in her classroom.
But the students agreed, if they were to meet their Finnish pen pals in person, there is no doubt they would all become fast friends.
"We're all just people," 11-year-old Wriley Tyree said.