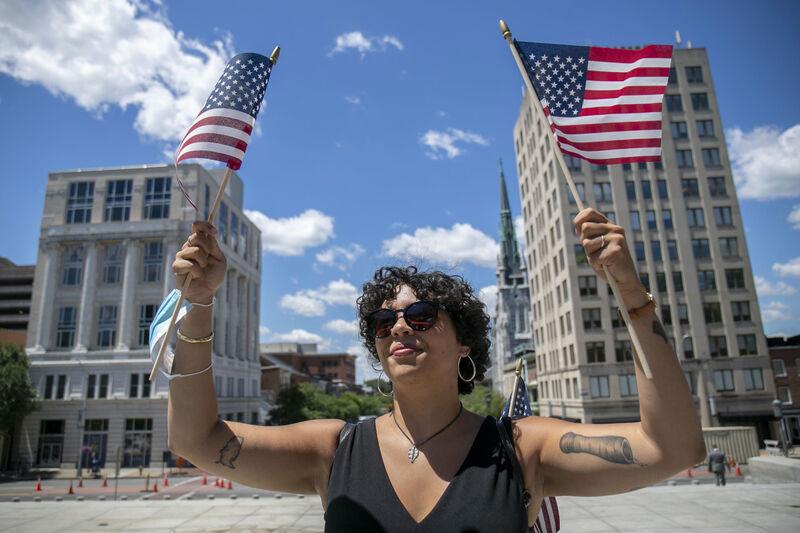 The General Assembly has sent Gov. Tom Wolf a $39.8 billion budget that boosts spending for education and transportation but doesn't spend much of the $7 billion provided to the state through the federal American Rescue Plan.
The plan boosts K-12 education funding by $300 million — including $100 million designated for the state's 100 poorest school districts. The budget also increases the amount of available tax credits for donations to scholarship funds for private school students by $40 million.
The plan would also pump $279 million into transportation infrastructure and direct $280 million to nursing homes and similar facilities, both drawing from the federal pandemic money.
Wolf said he will sign the spending plan next week.
"Our economy has weathered the pandemic, and now is roaring forward. We are a commonwealth on the comeback," said Wolf. "This budget will help our state move forward and rebuild a strong, equitable economy that works for Pennsylvanians," he said.
The budget was approved by the state House in a 140-61 vote and then by the Senate by a vote of 43-7.
"I think there was an overall consensus that we need to be prudent and we need to be smart about our investments," said House Majority Leader Kerry Benninghoff, R-Centre County.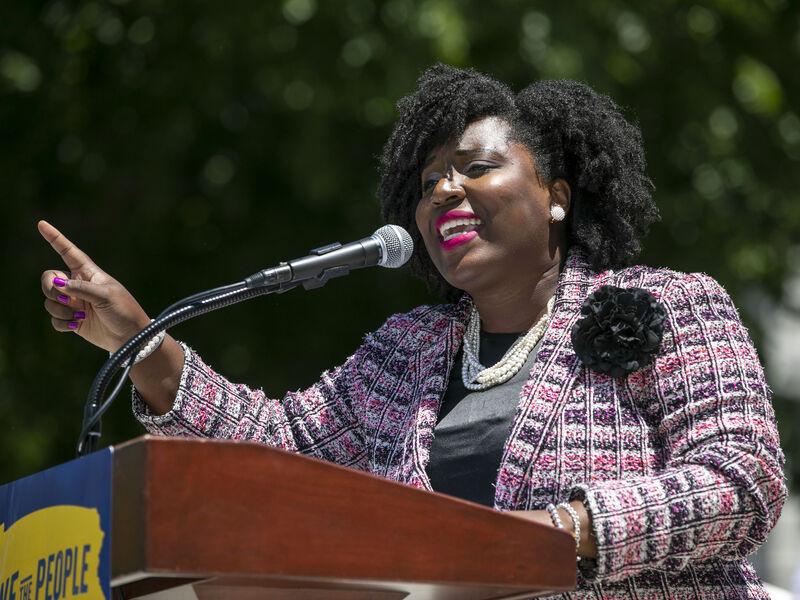 "We understand transportation is a statewide need, we're investing in it. Education is a statewide need, we're investing in it," he said.
State Rep. Mark Longietti, D-7, Hermitage, highlighted the move to direct additional funds toward financially struggling school districts — specifically mentioning Farrell Area, Greenville Area and Sharon City school districts in his legislative district — to justify his vote in favor of the budget.
"It's critical that students from lower-income communities receive the same opportunities to compete for good family-sustaining jobs as those in wealthier districts," said Longietti, Democratic leader of the House Education Committee. "I believe the budget we passed today brings us one step closer to that.
There are no tax or fee increases.
A summary by state House GOP leaders touted putting $2.5 billion into the rainy day fund and the budget holds back $5 billion in American Rescue Plan funding to help the state navigate in the future.
State Rep. Stan Saylor, R-York County, chairman of the House appropriations committee, said Republicans were adamant the budget not spend the federal money in a way that would leave the state short on cash to continue running programs after the rescue plan dollars run out.
He noted after the Great Recession of 2008, the state used federal stimulus funding to fill budget shortfalls.
"A new governor came in, a new legislature came in, and there was a $4 billion deficit. We want to make sure we're not in that kind of position where you're cutting programs after the next election with the new governor whoever he or she may be. Also not putting the General Assembly in that same situation," he said.
State Rep. Matt Bradford, D-Montgomery County, said the state should be spending the rescue plan money, not saving it.
Saylor "learned the wrong lesson from the Great Recession," Bradford said. "What the federal government has done well is push stimulus out in unparalleled amounts … They understand putting dollars in the hands of working people stimulates the economy, not putting it in the bank," he said.
Education groups had pressed for the state to use the rescue plan dollars for an infusion of funding expressed disappointment at the plan.
"Like pennies from heaven, budget negotiators had an almost magical opportunity to shatter the systemic inequities plaguing PA school districts – a rare opportunity to get ahead of rapidly increasing mandated costs, which could have caused a seismic shift in the future of Pennsylvania's economy, stemmed rising local property taxes, and increased student success; yet they passed up that opportunity," PA Schools Work, a coalition of a school advocacy groups, said in a statement.
Even so, the budget is "a step in the right direction," said said Nathan Mains, chief executive officer of the Pennsylvania School Board Association. PSBA's chief executive officer. "PSBA will continue to fight for solutions to the systemic mandated cost drivers that are crippling school district budgets and necessitating increases in local taxes."
In addition to these anticipated increases, the budget is expected to distribute nearly $471 million of the state's federal American Rescue Plan one-time funding to schools to address learning loss, at-risk youth, and other needs that have occurred or worsened due to instructional changes necessary during the COVID-19 pandemic.
"School directors across Pennsylvania made the case that public schools need additional funding to ensure every student has the chance to succeed. Legislators listened by providing an historic increase and directing funding to districts most in-need, but there is still work to be done," added Mains.
Community violence funding
Democrats touted a measure that provides $30 million in new funding to pay for grants to combat community violence.
"We have all stood in various places, both public and private, dealing with the impact of violence," said state Sen. Vince Hughes, D-Philadelphia. "It touches every community. No one is safe from community violence," he said.
State Rep. Jordan Harris, D-Philadelphia, said that the community violence funding is needed, but it's not enough.
"Make no mistake about it, we are not finished. There is much more to be done," he said.
"We still understand the root cause of the violence we see in our communities is an underfunded education system, we know that the root cause is still poverty in our communities," he said.