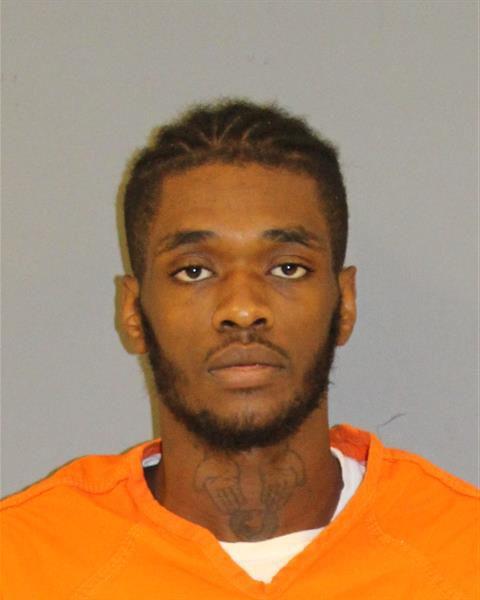 FARRELL – Police in Cleveland found a vehicle believed to have been used last week in the robbery of First National Bank in Farrell. 
On Wednesday, Cleveland Metro Parks Police discovered the abandoned vehicle, which was a rental, said Farrell police detective Capt. Chuck Rubano.
Farrell police responded at 1:21 p.m. Nov. 1 to a report of a robbery at the First National Bank, 1030 Indiana Ave. and took one of three suspects into custody within a few minutes.
Demetrius D. Harris, 19, of 475 Detroit Ave., Youngstown, is charged with robbery and threat of immediate serious injury, robbery and demand for money from a financial institution, terroristic threats, theft, carrying firearms without a license and reckless endangerment. Harris also has a detainer out of Ohio for felony gun and drug charges, Rubano said. 
The FBI has been assisting with the case and will indict Harris on federal charges, Rubano said.
When in custody, Harris waived his rights and admitted to committing the armed robbery with two unnamed accomplices, police said. The remaining men are still at large.
Rubano said police recovered more than $50,000, with an undisclosed amount of stolen cash remains missing.
According to an affidavit of probable cause filed by Rubano, two men wearing hospital scrubs and masks entered the front doors of the bank with guns drawn.
Police determined that at the time of the robbery, there were two customers and seven employees inside the bank. No one was hurt.
The men held everyone at gunpoint and repeatedly ordered the tellers to give them all the money. One of the men jumped on the counter and ordered the tellers to place the money into a backpack the suspects had brought with them.
The men left out the back door and ran west, police said.
Police were informed of the robbery and Rubano, who saw a man, identified as Harris, with an AR-15-type rifle and a blue backpack. Rubano was able to corner Harris, with the help of a state probation and parole agent, in the 900 block of Stambaugh Avenue.
Rubano said Harris had a large amount of bundled money inside the backpack. As he searched for the AR-15 rifle, Rubano found multiple bundles of money at the back of a residence in the 900 block of Stambaugh Avenue.
Police later found the rifle in a wooded area, loaded with 25 live rounds in the attached magazine and a round in the chamber. 
Harris is in Mercer County Jail on $750,000 bond. His preliminary hearing is set for Nov. 22 in front of District Judge Mary Ann Odem of Farrell. 
Follow Melissa Klaric on Twitter and Facebook @HeraldKlaric, email: mklaric@sharonherald.com