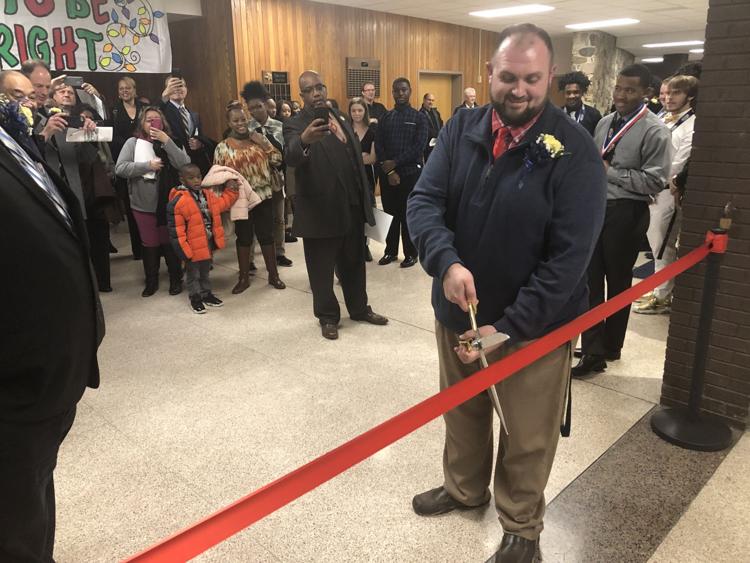 FARRELL — Until completion of Farrell Area High School's renovation project, students sometimes sweltered during hot months in the absence of air conditioning.
On Monday, school board member Dan Dragicevic said Farrell students have been suffering from the opposite problem — being too cold during winter weather.
"I've heard we have kids wearing coats and gloves," he said.
Dragicevic said he was bothered not only by the problem, but that he hadn't heard about it through official channels, such as school administration.
Russell Laird, the district's director of buildings and grounds, said the heating control system had malfunctioned. With the heat set between 72 and 75 degrees in most of the school's classrooms, the new heating system is supposed to bring the temperature to its desired level, called the set point.
When the temperature reaches set point, the system should turn off the heat until the room cools slightly. But Laird said the heating system re-engages more slowly than it should and temperatures have fallen as low as 60 degrees.
Principal Matthew Fowler said some students have had to wear coats during school time, but school board President Terry Harrison said students are not freezing in the classrooms.
Dragicevic asked how long it would take to fix the issue.
"It's a problem that's getting worked on, I get that, but they're calling for a deep freeze," he said. "What are we doing to keep these kids warm this week."
Laird said a contractor is working to solve the problem and operating the system in a test room has been successful.
"There is an overhaul of the program that regulates the heating between heat cycles," he said. "It is holding steady in the test room."
Farrell is completing an 18-month, $9.16 million renovation project at the high school and elementary school. The project included the installation of air conditioning at the schools and a revamped STEM — an acronym referring to science, technology, engineering and mathematics — wing.
The district unveiled the renovations in December during a ceremony that included tours of the new amenities.