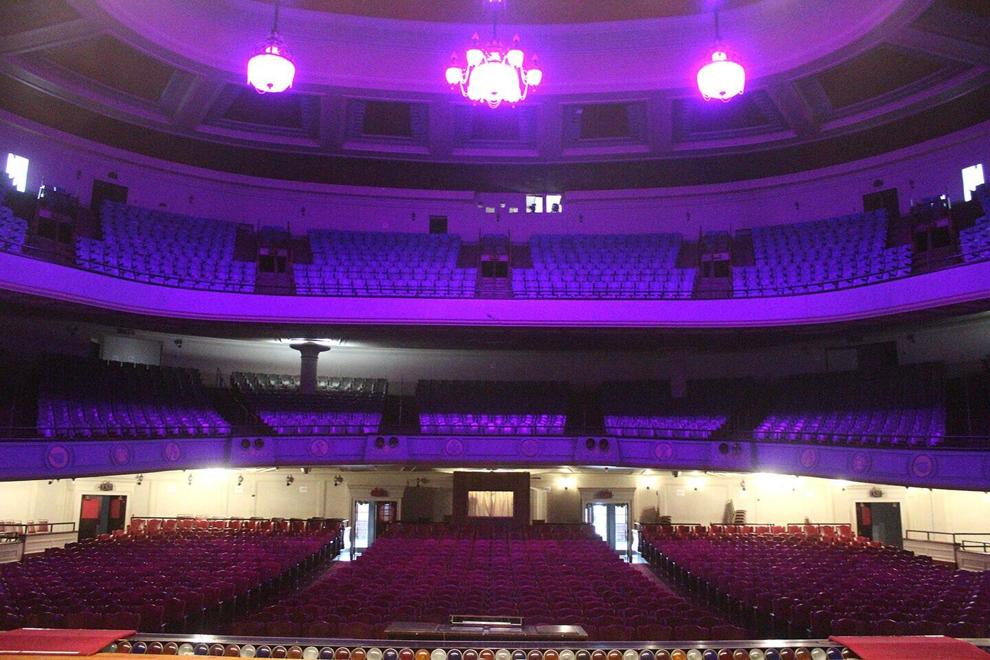 NEW CASTLE – The May primary election might be more than five months away, but voters can get an early taste of Pennsylvania candidates for governor and U.S. Senate on Wednesday in New Castle.
And with a pool so large, candidates might need to wear name tags. The Lawrence County Republican Committee's regional debate, to begin with a VIP reception at 5 p.m. at the Scottish Rite Cathedral, will bring together most of the declared governor and Senate candidates on one stage.
"They're all going to be in one place at one time," Lawrence County GOP Chairwoman Lynne Ryan said. "This is huge."
Candidates are running to replace Gov. Tom Wolf and U.S. Senator Pat Toomey. Wolf is term-limited from running for a third term,while Toomey is retiring. The debate being held in New Castle, and not a larger city, is a win for the Lawrence County Republican Committee, the sponsor of the event.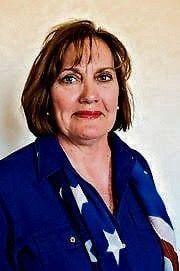 "Usually the debates are held in Pittsburgh or Philadelphia or Harrisburg — larger populated areas," Ryan said. "Actually the rural part of the state, the conservative part of the state, is how these candidates win elections. We need to be recognized. We need a platform."
Governor candidate Lou Barletta, the former Hazleton mayor and congressman who ran unsuccessfully for Senate in 2018, will not attend the debate, just as he skipped last week's event at Dickinson College in Carlisle. Dr. Mehmet Oz, who is running for Senate, also is confirmed to not be attending.
As of Saturday, the list of confirmed candidates for governor include Melissa Hart, Jason Richey, Bill McSwain, John Ventre, David White, Guy Ciarocchi, Scott Martin, Dr. Nche Zama, Jake Corman, Charlie Gerow and Jason Monn. The Senate candidates expected to take part include Carla Sands, George Bochetto, Martin Rosenfeld, Kathy Barnette and Jeff Bartos.
Ryan referenced the red "T" that shows up on Pennsylvania electoral maps and the need for candidates to focus on winning in rural areas — not just in the southeast and southwest corner areas anchored by Pittsburgh and Philadelphia and its suburbs — to win the state. Toomey's Senate seat is among the most competitive in the country for this year's midterm elections and has the potential to shift the balance of power in Washington.
"Western Pennsylvania, by and large, this region is basically conservative outside of Erie and Allegheny County," said Ryan, who was elected to front the county GOP group last fall. Lawrence County has a majority of registered conservative voters for the first time since the 1970s. "This side of the state is all conservative, either red or trending conservative. It's the perfect opportunity. We have the perfect facility. No one has the facility we have."
The Scottish Rite Cathedral, listed on the National Register of Historic Places, is a towering building that boasts a 2,800-seat auditorium with the largest stage between New York City and Chicago. Ryan said because of its vastness, social distancing can be accomplished, and candidates will be spaced out on stage.
"There is somebody for everybody in this race," she said. "I do think it is a good thing that people have a choice, instead of just one candidate where people don't have a choice."
The lone Democratic governor candidate is state Attorney General Josh Shapiro. A handful of Democrats are running for Toomey's Senate seat, which is pivotal to the balance of power in Washington. Currently, the U.S. Senate is split 50-50, but the Democrats hold a one-vote majority because Vice President Kamala Harris casts any tie-breaking votes.
Wednesday night's moderator is Jeffrey Lord, a conservative author at American Spectator and political strategist who served as associated political director in Ronald Reagan's White House. He said he feels everyone is starting from about the same point in notoriety with the exception of Oz.
"We're at the beginning stages of this with these debates and this is an opportunity for people in the audience ... for them to start to get a feel for it," Lord said. "It's only January. The primary is in May. This is how you introduce yourself."
Lord, who also served as fill-in host for Sean Hannity's radio show after Christmas, said he's looking forward to the debate. He said he plans to ask one question and let everyone answer it with hopes there aren't nasty back-and-forths between candidates.
"I want it to be fair," he said, adding the governor's debate questions will be more state-centric, while the Senate ones will touch on national issues. "I want the same question for everyone and no perceived favoritism."
Tickets for VIP and general admission can be purchased at https://www.tix.com/ticket-sales/scottishrite/6775/event/1252089.