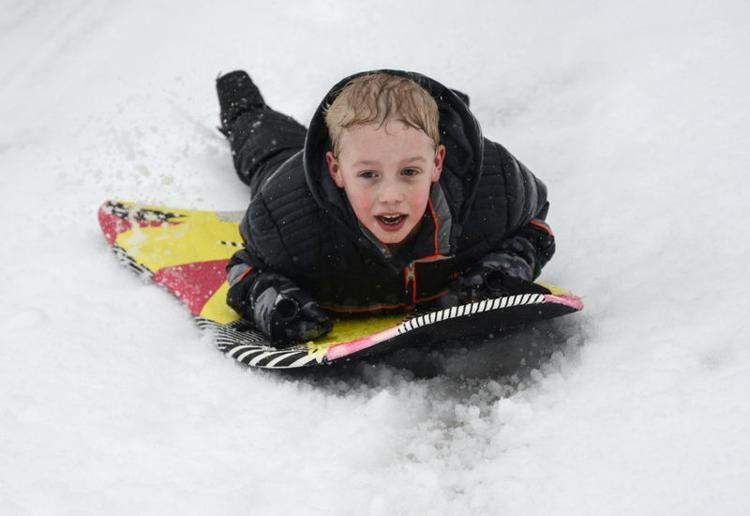 HARRISBURG – School districts will be allowed to avoid snow days by giving students at-home work when weather closes schools.
Gov. Tom Wolf signed Senate Bill 440 into law Tuesday afternoon, one of a raft of legislation sent to the governor last week. The measure was approved by both chambers of the General Assembly last week.
The Public School Code requires schools to offer at least 180 days or 900 hours of instruction to grades 1-6 or 990 hours of instruction for grades 7-12. The state experimented with the idea for three years through a pilot program involving 10 school districts, a charter school and a private school. That pilot program ended with the 2017-18 school year.
The move to allow schools to lean on technology to continue teaching despite the weather was welcomed by school lobbying groups including the Pennsylvania Association of School Administrators.
Mark DiRocco, executive director of PASA said in March that schools across the state were forced to scramble to adjust their schedules to due flood-related closings and mold problems tied to weather conditions last summer.
"For those types of days, these would be a valuable asset," he said.
DiRocco said that even if students don't have high-speed Internet at home, schools can adjust by providing the information on thumb drives or similar devices.
"My initial reaction is what about the kids that don't have internet access?" asked Danville Area School Board President Kevin Brouse.
He also wanted to know who would fund additional chromebooks for younger students who don't have them. "I'm sure we'll be talking about this," Brouse said.
Lewisburg Area Superintendent Steve Skalka explained that school districts interested in eliminating snow days must prove capable of providing electronic instruction in the four core subject areas in secondary grades and math and reading in elementary grades.
"It looks like something that would be attractive to us given our one-to-one initiative," Skalka said of the district's policy to provide laptops to students.
The choice to nix cancellations for weather and the like may not be attractive for all schools, Skalka said, perhaps because of cost or perhaps because of preference for direct instruction.
"We need to see what the (state) requirements are going to be. It's not because we want to ruin kids' fun, but it just might not be the best way to deliver instruction," Skalka said.
Skalka said he learned about the legislation last week and updated the school board.