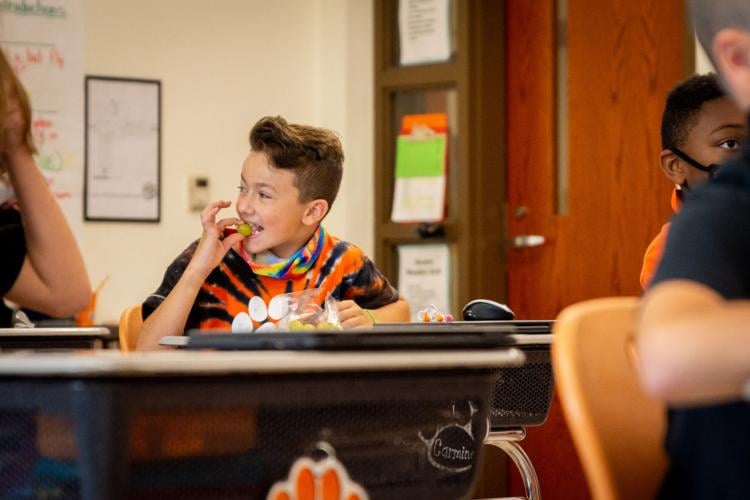 SHARON – Izzy Renner is a self-proclaimed picky eater who never liked green grapes before they were offered to her fourth-grade class at Case Avenue Elementary. 
"I definitely really liked it," Izzy, 10, said. "I tried it, but I didn't really like it, but I think they're good now since I had more of it."
The grant will allow for fresh fruit or vegetables to be distributed for every student on Mondays, Wednesdays and Fridays. The program began Wednesday at Case Avenue. Last year, Sharon City School District's other two elementary schools, C.M. Musser and West Hill, qualified for the same grant.
The grant covers a wide range of vegetables so the servings won't get repetitive, said Molly Schuster, fourth-grade teacher.
"I love the program," Schuster, said. "I think it's really nice for them to get to experience some of these fruits and vegetables."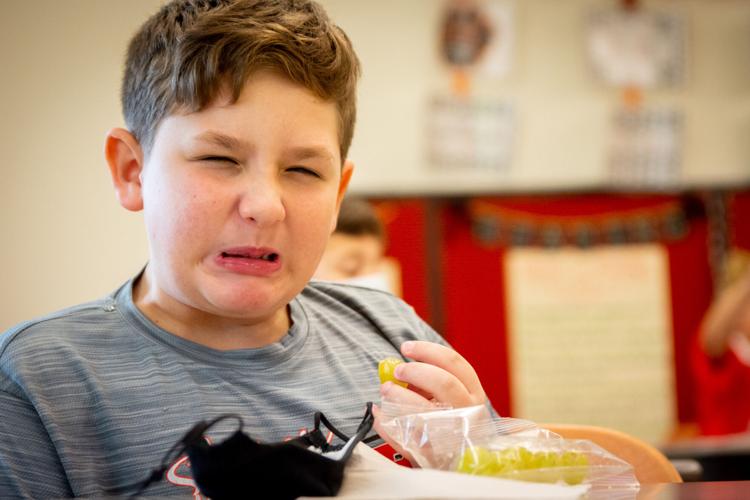 The grant will expose students to different fresh fruits and vegetables throughout the school year. This will allow them to develop a taste for different foods that they may not have liked prior to trying them, Principal Traci Valentino told parents.
"Students are encouraged to try a small taste but will never be forced," Valentino said.
While students ate their grapes, Schuster went over some facts she had researched on green grapes.
She said green grapes are the fourth-most-popular fruit in the United States and that Spanish explorers first brought grapes to the United States more than 300 years ago.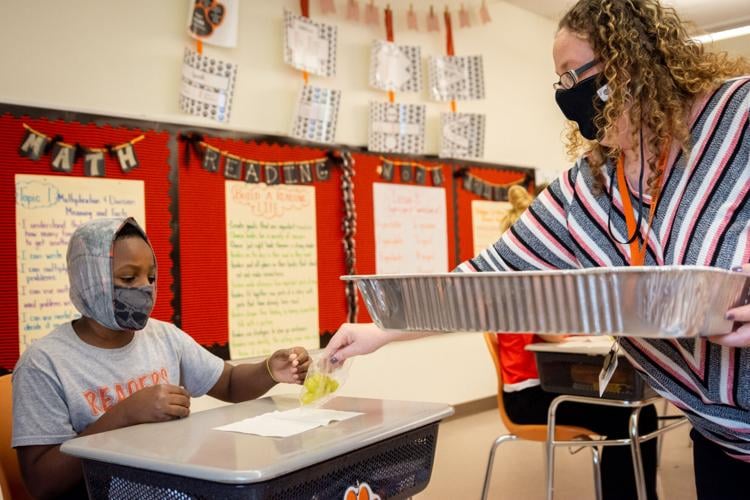 Izzy's classmates, Lucas Perks and Bryce Bodien, were also happy with the mid-afternoon snack. 
"I don't usually eat green grapes, but I still like them," Lucas, 9, said, adding that he ate all of his green grapes.
Bryce, 10, said the snack filled him up for the afternoon.
"There might be some fruits I haven't tried, but I'll try them," Bryce said. "I like a lot of fruits."
Strawberries, grapes, more grapes, tomatoes and peppers – a lot of peppers – are among his favorite fruits and vegetables.
Izzy said she is looking forward to the next delivery.
"I'm more of a picky person, but I'll definitely try more," Izzy said.
Follow Melissa Klaric on Twitter and Facebook @HeraldKlaric, email: mklaric@sharonherald.com