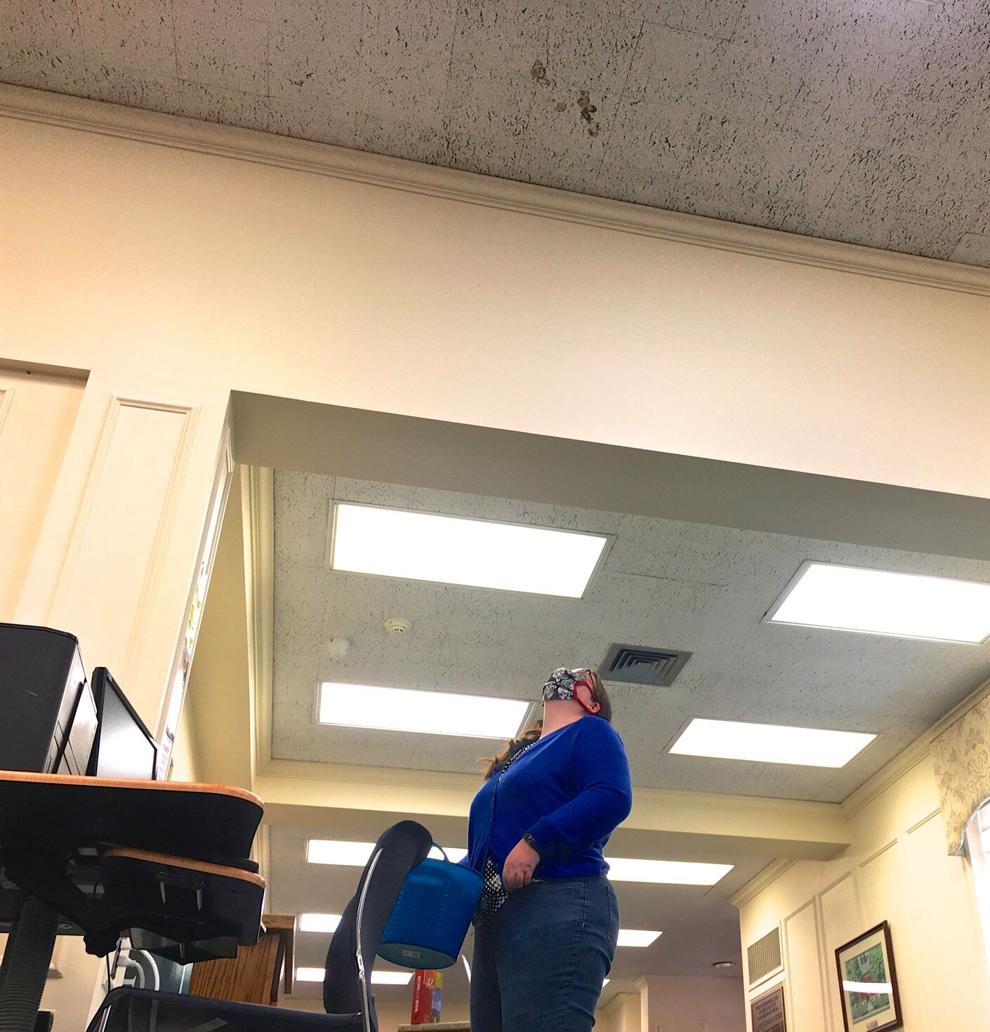 GREENVILLE – A $75,000 state grant will help with a project to provide better light and warmth for visitors to Greenville Area Public Library.
The library will receive funds through the Keystone Grants for Public Library Facilities for a $152,000 project to replace aging lighting, a boiler and a roof. Ceiling lights are the most noticeable need, said Jeanne Ball, the library's director.
Many of the ceiling lights at the library are a checkerboard pattern of broken or barely-working ballasts – the guts of the lighting system that regulates the electric current allowing the light to properly work.
"We're going to replace the ballasts,'' Ball said. "And we're also going to replace the fluorescent lights with LED lights which are so much more energy efficient.''
LED fixtures can deliver equivalent light to incandescent devices with about one-fifth as much electricity, and also use less current than fluorescent lights.
The library's current boiler, installed in 1997, still pumps out heat but it's only 70 percent energy efficient, Ball said. The new boiler will hit nearly 97 percent efficiency, which will slash winter heating costs for the library's 11,000 sq. ft. building.
"This building has a lot of space to heat,'' she said.
Most of the library's roof – all but the new addition completed in 2016 — will be replaced.
"We have some leaking issues,'' Ball said.
The improvements include installing additional insulation in the ceiling, which also will improve energy efficiency.
"The insulation we have now in the original building dates back to when it was constructed in 1972,'' Ball said. "They didn't use very much insulation back then.''
Greenville Library has raised money over the last few years for matching funds required under the grant, she said.
Project work will be staggered, with the roof replacement dependent on weather conditions, Ball said. Lighting will be replaced over the winter with the new boiler likely being installed in the summer.
The work will be completed during another big event at the library — its 100th anniversary. The current location was built in 1972. The original library was housed in Greenville's former Penn High School, located on Main Street. 
"We're looking forward to it,'' Ball said of the anniversary.