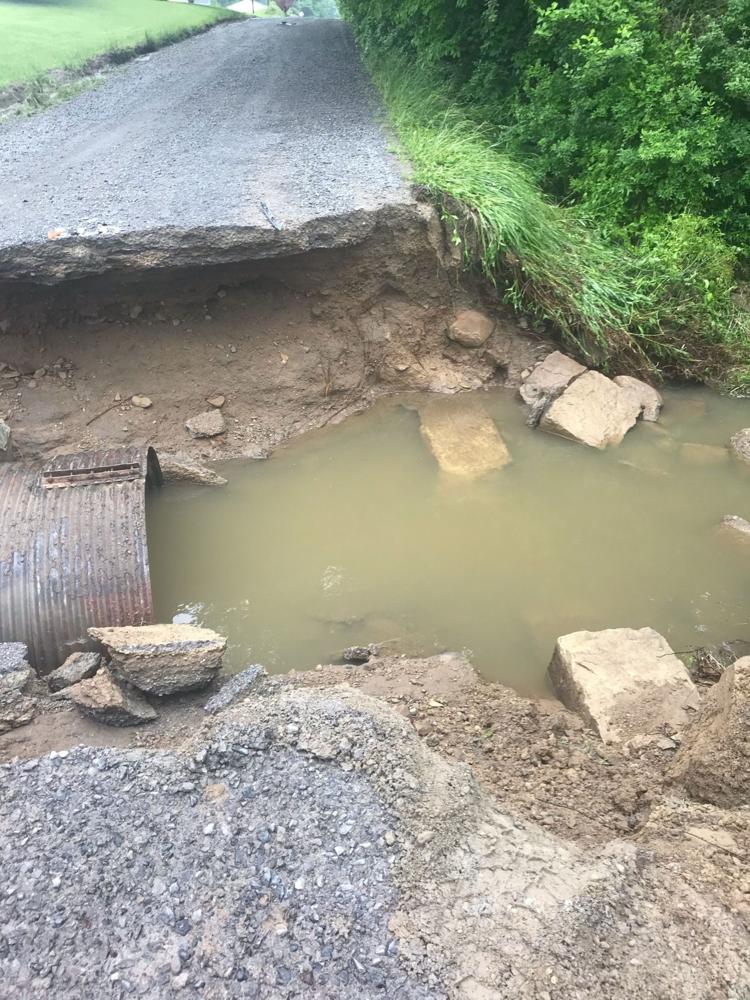 GREENVILLE – Walking through Greenville on Friday, Borough Manager Jason Urey assessed the damage created by Wednesday's flash flood. He didn't like what he saw.
"We have a dozen or so streets and alleys that were damaged,'' Urey said. "We shored up some of the streets that were eroded away. We're at least trying to make them passable. We hope to finish that up by Monday.''
Urey and officials from other communities are trying to figure out where to go from here in paying for flood damages.
Securing financial aid from federal or state agencies for street repairs might be difficult as none of the damaged roads were theirs, Urey said.
"Anything that has any damage is all ours,'' he said.
Heavy storms created flash floods that socked sections of Greenville, West Salem Township and Otter Creek Township. Greenville's west side took the brunt of floodwaters as they raced down hilly sections and carried away chunks of dirt, road pavement, tree limbs and other debris.
Several Greenville homes were severely damaged, Urey said, and the Red Cross is helping those residents in finding accommodations.
West Salem Township had a couple of small bridges damaged, and Otter Creek Township had a culvert near the Henry Road bridge washed away.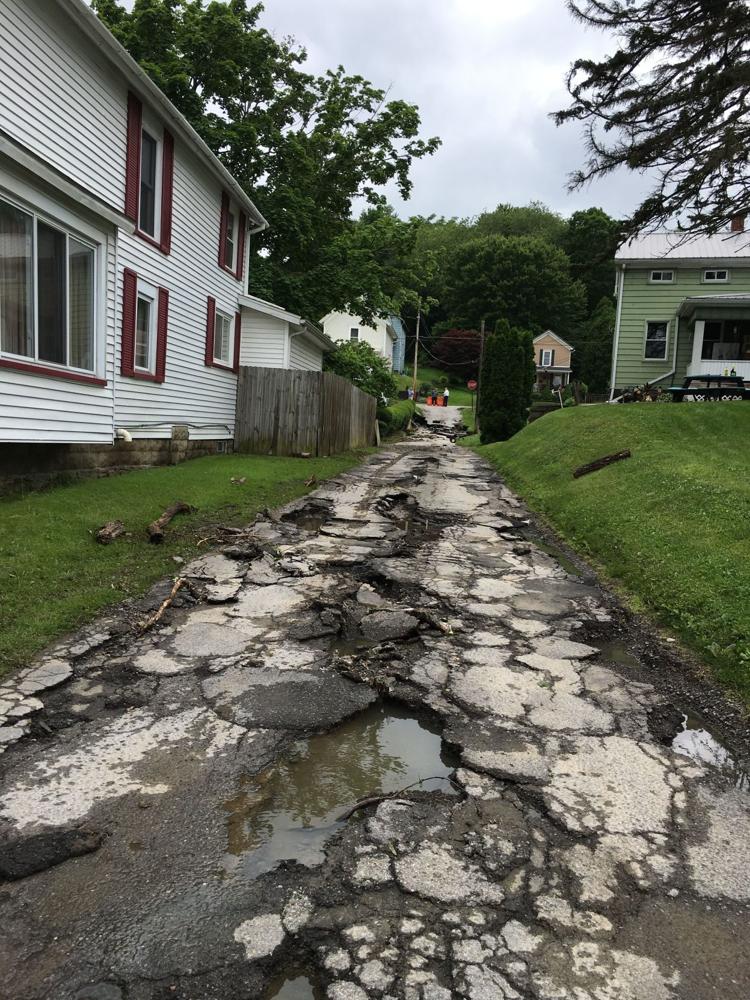 John Canon, an Otter Creek Township supervisor, said he is concerned about repair costs.
"It could be a couple thousand dollars to $50,000,'' Canon said. The township's annual budget is around $200,000, which would be hurt if repairs became expensive.
"We have money in reserve that could pay for that, but if it was a lot, we wouldn't be able to do other things that need done,'' said.
Further, with the Henry Road bridge closed for upcoming repairs, the destroyed culvert now makes the detour for residents even longer.
"We're talking miles here,'' Canon said.
For Greenville, the flood damage was extensive, Urey said. But he worries it might not be enough for aid from the Federal Emergency Management Agency to kick in.
Better known as FEMA, the agency gives grants and low-interest loans to residents and communities that are declared disaster areas. No state or federal declaration has been made for Greenville or other communities hit by the flood.
Also, FEMA's website states that to get assistance an area has to show it sustained at least $19 million in damages from a disaster. It's extremely doubtful Greenville and other communities could hit that mark, Urey said.
"Most of the damages other than the roads were homes that had flooded basements. I don't think they'll do anything for you if you have a flooded basement,'' he said about government disaster funds.
He hoped to have a financial tally of the flood damage by next week.
There's no doubt that getting state or federal aid for flood repairs will be very difficult, said Frank Jannetti, Mercer County Public Safety Director.
"But we will check everywhere we can to see if money is available,'' Jannetti said.
State Sen. Michele Brooks, R-50th District, Jamestown, said she is looking to see if state help can be brought to the area.
"We have reached out to PennDOT, emergency management officials and each of the affected municipalities to offer our assistance as they assess damage and consider the possibility of securing a temporary bridge,'' Brooks said. "I also supported a state initiative to create flexibility and a more expeditious process to help with flood assistance in areas hard-hit by flash floods and other localized disasters."
State Rep. Mark Longietti, D-7th District, said he stands at the ready to help.
"Once all the damages are known, we can work on trying to get aid,'' Longietti said.
The flood comes at a difficult time for Greenville as it tries to emerge from being a distressed community. The town is on a three-year plan to get its financial house in order to get out of Act 47. If it fails, the state could come in to take over the borough's operations.
Sean Hall, a Greenville councilman, said he is determined the flood wouldn't thwart the community's efforts to emerge from Act 47.
"We will do whatever we have to do to get there,'' Hall said.
But he acknowledged the flood might create a new normal for town.
"Instead of some alleys being paved, they may have to become gravel roads,'' Hall said.
Still, the situation could be far worse, Urey said.
"We were very fortunate that no lives were lost,'' he said.