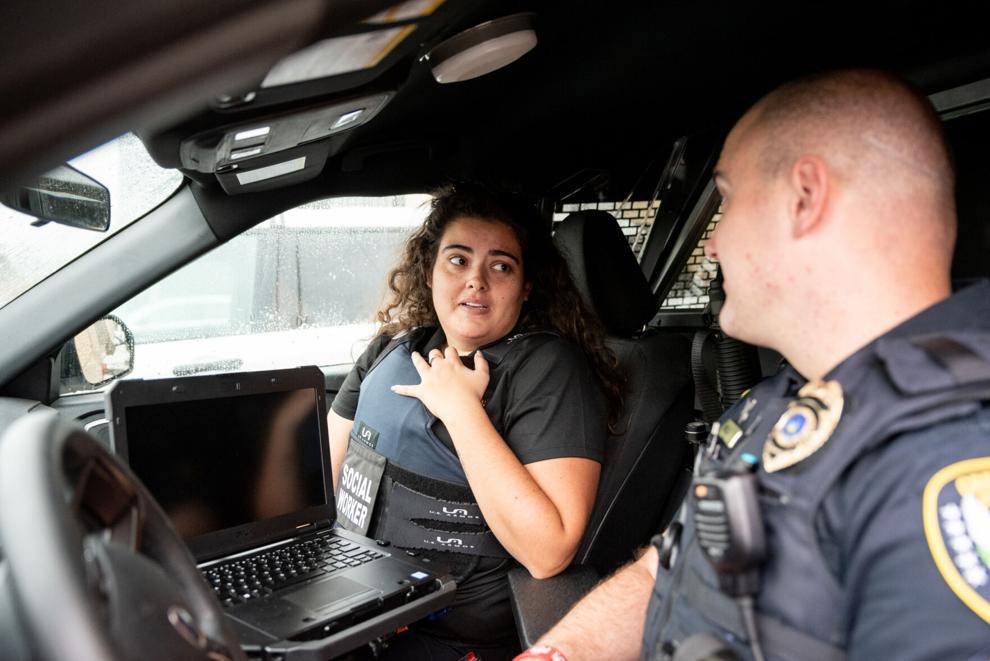 GREENVILLE – The Greenville-West Salem Police Department found a new way to reach out to the community by hiring a social worker intern from Slippery Rock University.
"It's an asset to the community," said Cpl. Ian Kelly, who is in charge of the social work program in the department. "We felt that there was nothing negative that could come of this. Here's another branch of our department if you need it."
Embedding social workers in police departments started trending nationally in 2019, according to the U.S. Department of Justice.
To Kelly's knowledge, Greenville police is the first, and so far only, police department in Mercer County to hire a social worker.
"This is a whole new program throughout the entire county with social workers really getting involved within police departments," Kelly said. "And we're still learning."
Samantha Lawton is a full-time student at Slippery Rock University, working toward her master's in social work. She started as an unpaid intern with Greenville police in August and works two to three days a week.
Kelly said the department could use Lawton full-time. He is in the process of applying for grants to fund her as a full-time employee when her internship is up in May.
"The sky's the limit with her when it comes to this stuff," Kelly said. "This is a growing field."
Lawton performs a variety of services for the department, which are free to the public, Kelly said.
She goes out on calls with police and has already intervened in a positive manner. On one call, Lawton and officers encountered a young man in crisis. Kelly said Lawton talked to him for a while and helped bring about a safe resolution.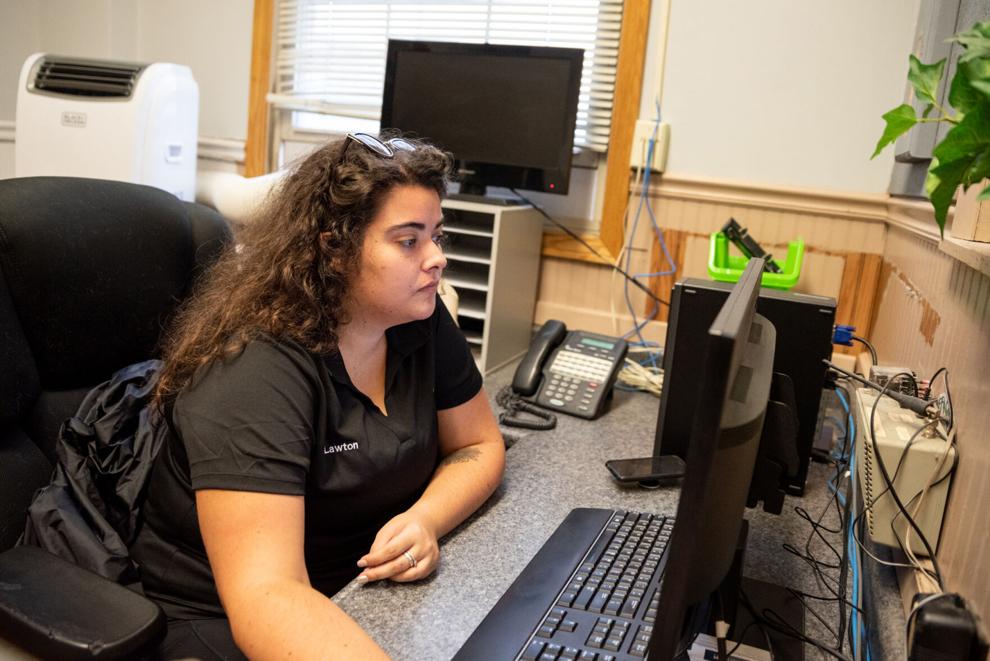 Lawton also takes referrals. When officers receive a call or situation where they feel she could help, they give her a copy of the report and she reaches out to people.
The people Lawton has helped range in age from 13 to senior citizens. She has helped people involved in sexual abuse, spouses with domestic violence issues and people with drug and alcohol issues. She has also worked with officers in the department.
Kelly said the department is planning to form a group for Lawton to speak with veterans and the elderly to warn about the threats of abuse, fraud, theft, and neglect. She would also point participants to services that can help.
"If there's anything she can help with, she's there," Kelly said. "She's very versatile."
Lawton has a bachelor's degree in social work, with experience at a drug and alcohol facility, a nursing home and the George Junior Republic school for troubled youths in Pine Township.
"When I was originally offered the idea, I didn't know what to expect," Lawton said. "My thing was, in all the other positions I held, I never felt I was helping enough people. In this position, I work with everybody."
Lawton also receives direct help from her advisor at Slippery Rock University, Tami Micsky, a professor and bachelor of science in social work program director.
"She's really motivated and excited to learn and be part of the community," Micsky said. "She has the support of the department and the school."
In Western Pennsylvania, Slippery Rock students have interned at Hampton and Millvale townships, both in Allegheny County near Pittsburgh. One of the communities hired an intern for a full-time position.
Kelly said he wanted to publicize Lawton's work in the hopes that police departments in Mercer County would follow their lead.
"There's no negative to the program, so far, that we could see," Kelly said. "We saw a need for it in our community."
Follow Melissa Klaric on twitter @HeraldKlaric or email her at mklaric@sharonherald.com