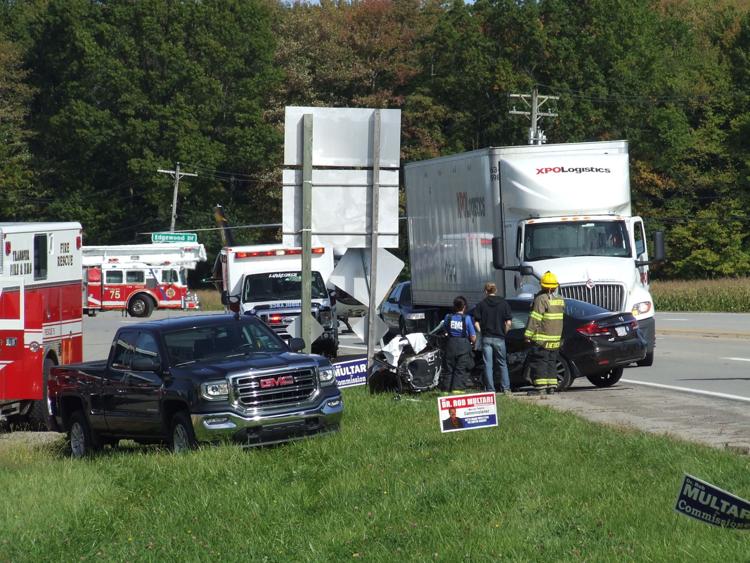 PYMATUNING TOWNSHIP — A Greenville woman has died from injuries sustained in a two-vehicle crash Friday morning in Pymatuning Township, Mercer County Coroner John Libonati said. 
Libonati said Betty Mohra, 87, was pronounced dead at 12:32 p.m. at UPMC Horizon.
Transfer fire Chief Phil McCloskey said his department was called just after 11 a.m. to the scene of a collision between a car driven Mohra and a van carrying nine people at the intersection of Rutledge and North Hermitage roads in Pymatuning Township.
McCloskey said there were no passengers in Mohra's vehicle.
No other deaths have been reported, but McCloskey said the nine passengers in the van were all treated for injuries of unknown severity. 
McCloskey said Rutledge road was closed for roughly two hours until the scene was cleared about 1:30 p.m.
NOTE: This article was edited to indicate that the two vehicles collided with one another.