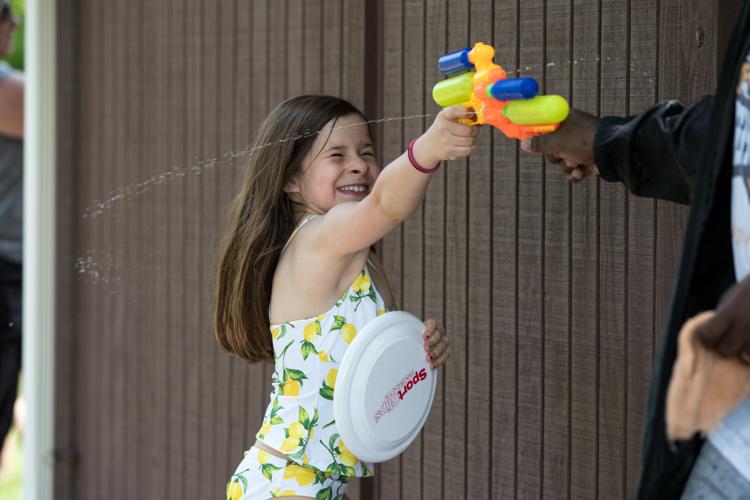 HERMITAGE – A splash of rain in the middle of a squirt gun event Saturday did not dampen the fun.
Shaan Patel, 7, of Sharpsville, was looking to chase a girl from his school to squirt her, but preferred shooting water at the adults.
"Because they run away and they squirt you," Shaan said.
Shaan was waiting on police officers – who had to leave early – to show back up at the event that pitted them against kids in a squirt gun battle to benefit the Mighty Cubs organization.
In their place, Sonny Parker, executive director of the Mighty Cubs, was in great demand among the little squirts.
Less than a half hour into the event, Parker was soaked. But he didn't mind.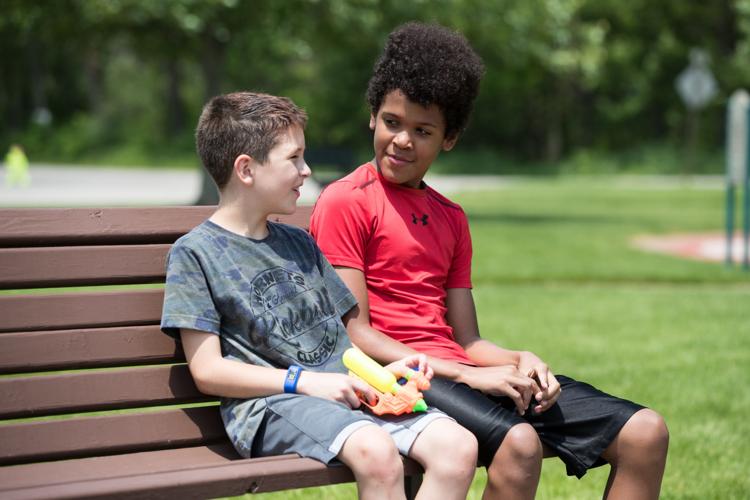 "There's a bunch of kids, and we're just running around squirting each other," Parker said with a laugh. "It's something different. A lot of these kids don't even know each other, but they'll remember when they see each other out in public. It's a fun memory."
Other adults that made it to the event include common pleas judge candidate Ron Amrhein, state Rep. Mark Longietti of Hermitage, and state Sen. Michele Brooks of Jamestown.
Spraying coloring on children's hair and giving away trinkets were managers from Sport Clips haircuts in Hermitage and Grove City.
"We just like to do things with the community," said Jenna Rohrs, the Grove City salon manager. "This is a really fun idea."
All participants and parents were in agreement as several children ran around squirting each other and the adults.
Parker started Mighty Cubs with the intention of setting up flag football games for at-risk youths, but the operation morphed into something beyond his expectations.
Parker's initial goal was to partner with one school to set up the games. But the Mighty Cubs have grown a little faster than expected.
By December, Parker was cooperating with three schools and mentoring more than 40 students. Now, the organization is forming a board of directors and is cooperating with at least nine agencies in Mercer and Lawrence counties.
TO donate to the Mighty Cubs, visit www.mightcubs.org.