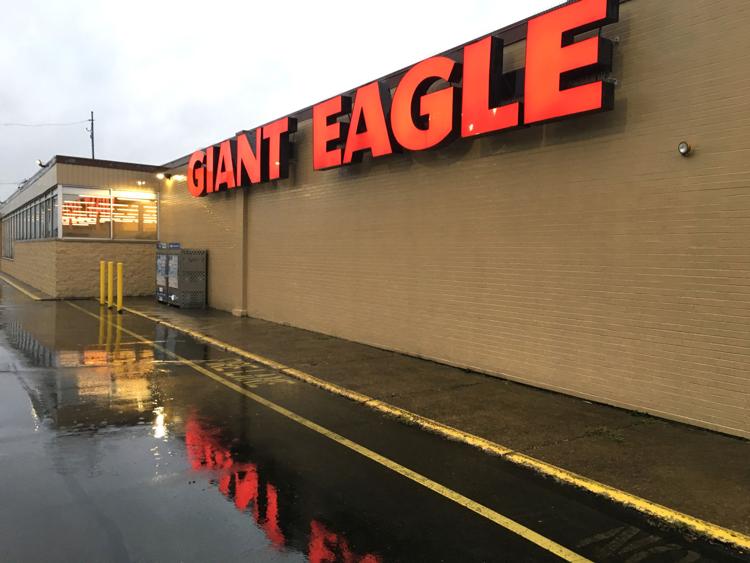 HEMPFIELD TOWNSHIP – Giant Eagle will close its Hempfield Township grocery store by Feb. 1, a township supervisor said Monday.
"Giant Eagle's employees there told us over the weekend that the company was closing,'' said Gary Hittle, a Hempfield Township supervisor. "The employees said they were told the store is closing because of very little profit."
Representatives of Giant Eagle's corporate office in O'Hara Township, near Pittsburgh, did not immediately respond to The Herald's requests for comment.
Hittle said he didn't know how many people work at the store, located at 50 Hadley Road, but that a "best guess'' would be in the 40 to 50 range.
A sign posted inside the supermarket said the Giant Eagle pharmacy was closed effective Sunday and that its services were being moved to 419 S. Main St. in Greenville, the location of a now-closed Medicine Shoppe store.
The outdoor pharmacy sign at Giant Eagle was covered with black plastic Monday. Signage at the former Medicine Shoppe indicated it was now being operated as a Giant Eagle drug store.
A website for that Medicine Shoppe store was no longer operating Monday. However, a post made Sunday morning to the Greenville Medicine Shoppe Facebook page, however, said the owners had made "the difficult decision to sell The Greenville Medicine Shoppe" and that it would transition Monday to Giant Eagle, with the same employees as well as some new faces.
"I think the pharmacy situation happened very rapidly,'' Hittle said.
Even after the closure, area residents will still have grocery options, Hittle said. Walmart and Aldi have grocery stores in the township within a half-mile of the Giant Eagle location.
"There's also a Sparkle Market in Reynolds that isn't that far away, and even D'Onofrio's in Hermitage is pretty handy.''
Still, Hittle said the loss of the Giant Eagle and its jobs will be felt.
"It's sad seeing this,'' he said.
Employees are being told they can transfer to other Giant Eagle locations, Hittle said.
"This is a tough business to be in,'' Hittle said.
Hittle said he believes the building was being leased, and he has hopes that another retailer will locate there.
Giant Eagle has more than 400 stores throughout western Pennsylvania, north central Ohio, northern West Virginia, Maryland and Indiana. They include grocery stores and GetGo convenience stores in Hermitage and Meadville.