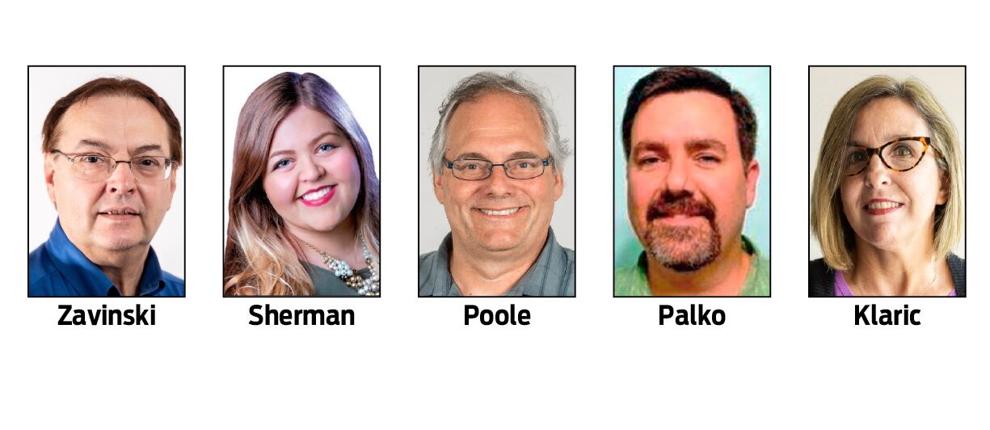 SHARON – Staff members of The Herald in Sharon won 12 awards, including three first places, in the 2021 Keystone Media Awards competition, sponsored by the Pennsylvania NewsMedia Association, Editor Jeff Gerritt announced Friday.
Competing in the 10,000 to 20,000 circulation division, Herald Assistant Editor | Graphics John Zavinski took a first place for Headline Writing, and Valley Voices magazine Editor Taylor Sherman won top honors in the category for Lifestyle/Entertainment Beat reporting and second place for personality profile.
The Herald won four second-place awards: Managing Editor Eric Poole for Column Writing, Zavinski for Graphic/Photo Illustration, Tom Palko of Valley Voices for Feature Page Design, and the staff of Valley Voices in the Special Section category.
Herald newsroom staff members also received three Honorable Mentions for a News Feature Story by Reporter Melissa Klaric, Editorials by Poole, and a Feature Story by Zavinski.
In addition, Zavinski also won two awards — a first place for Headline Writing and an Honorable Mention for News Page Design — for his work on The Herald's sister weekly newspaper, Allied News in Grove City.
"This was a strong showing by The Herald, reflecting a solid foundation for ongoing improvements," Gerritt said. "We know we still have a long way to go to give this community the first-rate newspaper it deserves."
Publisher Sharon Sorg said quality journalism was especially significant in a year of extreme human drama — a tumultuous period that demonstrated, over and over again, the importance of local newspapers.
"Having your work recognized statewide is always a rewarding accomplishment, but this year these awards represent so much more," she said.
"When many were able to quarantine, this team stood on the front line with all of the other essential workers. Through it all, they kept our community well-informed, championed the survival of local business, and honored community heroes.
"I couldn't be more proud to see their hard work honored."