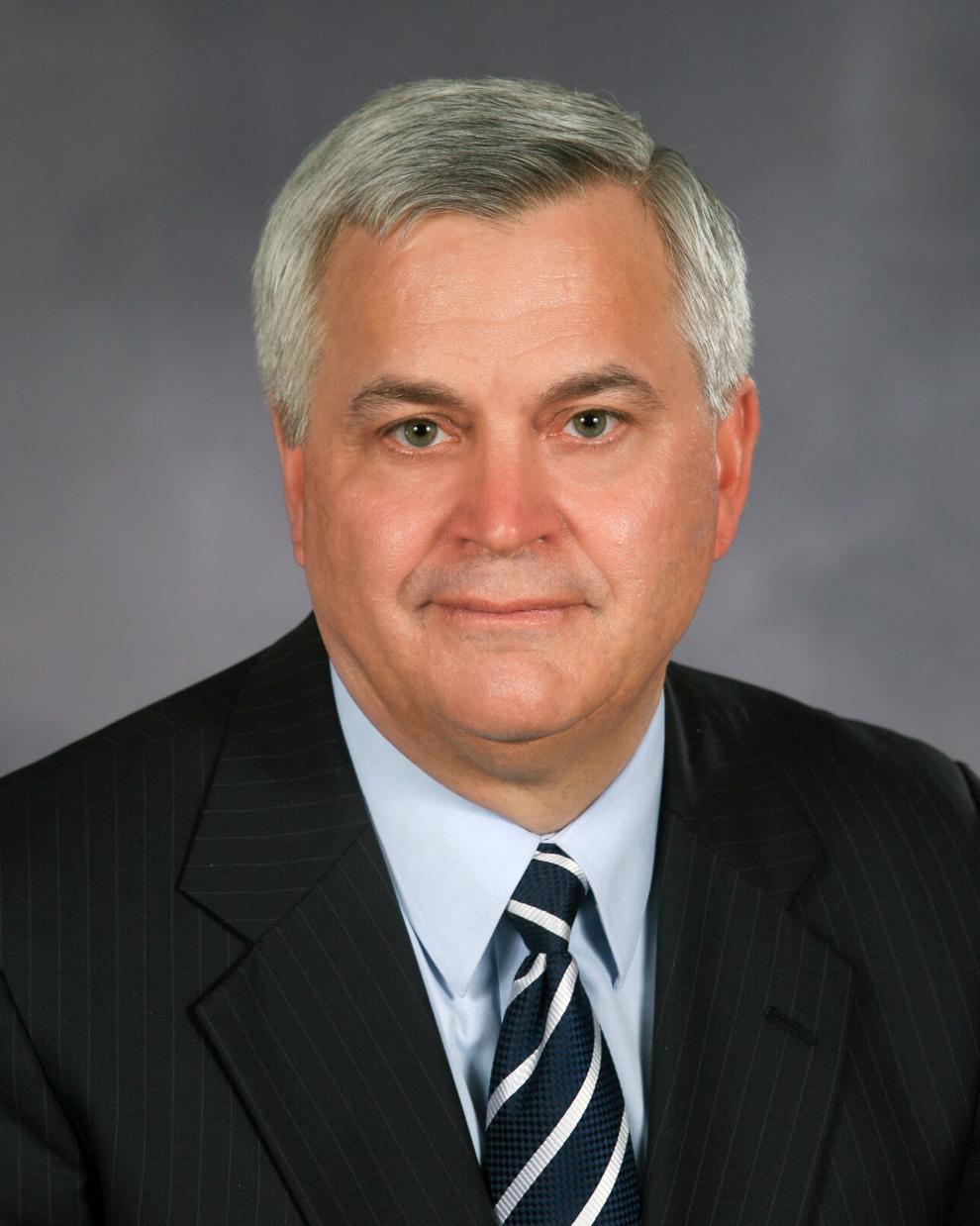 HERMITAGE — City Commissioner William G. McConnell Jr. will leave his current position to run for a seat as Mercer County Common Pleas Court judge.
He joins District Judge D. Neil McEwen to run in the May 18 primary to replace common pleas court President Judge Robert G. Yeatts, who will retire at the end of this year.
McConnell announced earlier in January that he did not intend to run for re-election as commissioner. A Republican as city commissioner, McConnell said he intends to cross-file and seek both Republican and Democrat primary nominations, according to a press release issued Friday evening.
"Few people I know enjoy appearing before a judge, but when they do, they expect to be treated with respect, listened to, and to have their case resolved on solid legal grounds in a fair and objective manner," McConnell said. "My pledge to Mercer County residents is to serve them as a judge that will apply the law fairly and impartially."
A graduate of Sharon High School and Westminster College, McConnell earned his law degree in 1989 from the Duquesne University School of Law, where he was selected to be a member of the Law Review.
His legal career started with the Marine Corps as a criminal defense counsel and legal assistance officer while stationed in Okinawa, Japan, and Parris Island, S.C. He is a Persian Gulf War veteran and was honorably discharged from the Marines at the rank of captain.
McConnell practiced law in South Carolina for several years before returning home to Mercer County in 1996 to join the law firm of Ekker, Kuster and McConnell.
He served for eight years as Mercer County's litigation solicitor and is now solicitor for the county's Industrial Development Authority and Joint Sewage Agency. In 2012, he established the McConnell Law Firm. 
McConnell was elected in 2006 to the Sharon's Home Rule Study Commission, and was appointed chairman of that body.
He recently started his fourth and final year as an elected member of the Hermitage Board of Commissioners. 
McConnell has served on the boards of the Hickory V.F.W. Post 6166, Shenango Valley Chamber of Commerce, ARC Foundation of Mercer County, Sharon Industrial Development Authority, and the Community Library of the Shenango Valley.
In the release, McConnell cites his experience as an asset for service as a judge.
"My legal and life experiences provide a depth and diversity that is needed on the bench," McConnell said. "I learned invaluable leadership skills through my service in the U.S. Marine Corps, which instilled in me the importance of public service. My strong work ethic, even temperament, and extensive knowledge of the community provides me with the experiences needed to be an effective judge for Mercer County."
A longtime member of Covenant Presbyterian Church, Sharon, McConnell has served as a deacon and elder. McConnell and his wife, Jennifer (Scott) McConnell, live in Hermitage with their son Mason, 6, and two dogs Tess and Quinn.
Like David L. Dye on Facebook or email him at ddye@sharonherald.com.