HERMITAGE — The three city commissioners whose terms expire this year— Michael T. Muha, Duane J. Piccirilli and William J. Moder III – will seek re-election.
All three are seeking Democratic nominations in the May 21 primary. Candidates for the primary can begin circulating nomination petitions on Feb. 19. The petitions and financial disclosure statements must be returned to the Mercer County Department of Elections and Voter Registration by March 13.
There are three Hermitage commissioner seats up for election. In the general election, the top two vote-getters win four-year terms, while the third candidate gets a two-year term.
Michael T. Muha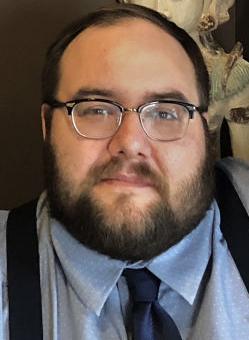 Michael T. Muha finished third in the 2017 commissioners election and won a two-year term. Heading into the final year of that term, Muha said city officials have a challenge to maintain what Hermitage already has and to increase the business and population base. They can do so by promoting advantages such as ancillary jobs from the natural gas cracker plant being built in Beaver County.
"I think the number one goal for Hermitage is we need to grow — we need more businesses, we need more residents, and our geography gives us an opportunity to grow," Muha said. "We're right off of Interstate 80, we've got the land, we've got the workforce, we've got the services, and we've got the schools."
In terms of accomplishments, he cited the city's comprehensive plan, which could be released in draft form early this year and will serve as a guide for city planning and development over the next 10 to 15 years.
Ideally, he said, the plan would help attract business by providing novel approaches to zoning, possibly with increased mixed-use or light industrial zones.
"We can be seeing what fits where or what could be enticing to businesses and development," Muha said.
So far, Muha said his proudest accomplishment during his first year in office is the passing of a no-tax-hike budget for 2019. He credited City Manager Gary Hinkson and the city staff for holding the line on taxes.
"It was one of my campaign promises to keep taxes were they are, and we were successful in that," Muha said. "I think part of that too goes to enticing residents and businesses, by keeping the taxes reasonable."
Muha is an attorney with his own private practice, and he serves as a mental health hearing officer. He also is a board member of the Shenango Valley Urban League, Community Action Partnership of Mercer County, the Community Counseling Center of Mercer County, Shenango Valley Meals on Wheels, the Children's Aid Society of Mercer County and the ARC of Mercer County.
He said public service and elected office has been a lifelong goal.
"It really has been a dream come true to serve people in that capacity, and I'm looking to do more of that in the future," he said.
Muha lives in Hermitage with his wife, Rebecca, a teacher with Mercer County Head Start.
Duane J. Piccirilli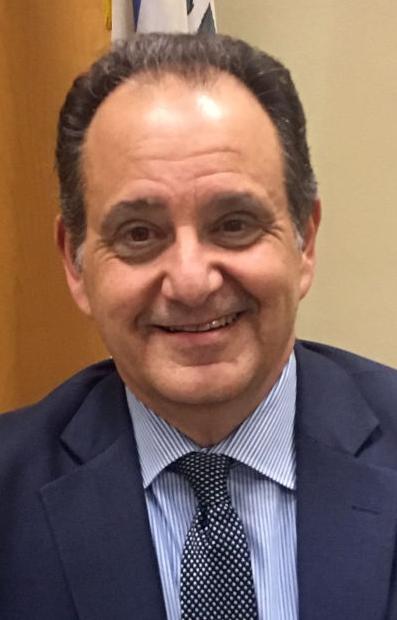 Duane J. Piccirilli, vice president of the commissioners' board, is seeking a fifth term in office.
Piccirilli was last re-elected four years ago and has seen some positive and negative changes in Hermitage. With the city dependent on retail, he is concerned about the effect of online sale on the market.
"We've had some retail businesses close because of the changes in the market, but what we're seeing in other places are these former retail spaces are now seeing mixed-use, so that's something we have to look at," Piccirilli said.
Piccirilli said he wants to see continuation of the Neighborhood Investment Program, which began in 2008 and focuses on repairing infrastructure.
"I think the program's had a tremendous impact," Piccirilli said. "We've had some of our more mature neighborhoods getting a facelift, and now we're seeing young families move into homes, which shows we have affordable housing."
The next step in maintaining the city's housing stock is a landlord ordinance, now under consideration. The proposed ordinance would allow for inspection and licensing of residential properties.
"I welcome good landlords and I think the ordinance would be welcomed by good landlords, because you have to think about rental properties with families who have small children — you have to assure their basic safety," Piccirilli said.
Piccirilli also said he looks forward to seeing the Sylvia Stull Project come into fruition this year. The project calls for turning property once owned by the former commissioner Sylvia Stull into a passive park.
Stull, who died in 2006, served on the board of commissioners from 1976 to 1981 and 1986 to 2005, and bequeathed her property on Sample Road to the city.
Piccirilli represents the city as chairman of the Shenango Valley Animal Shelter Board, is executive director of the Mahoning County Mental Health and Recovery Board and is a former member and president of Hermitage School Board.
"I think being at the mental health board made me realize how important our first responders are, whether it's police or fire or EMS," Piccirilli said.
Piccirilli and his wife, Maria, have two children, Michael and Roslyn, and two grandchildren.
William J. Moder III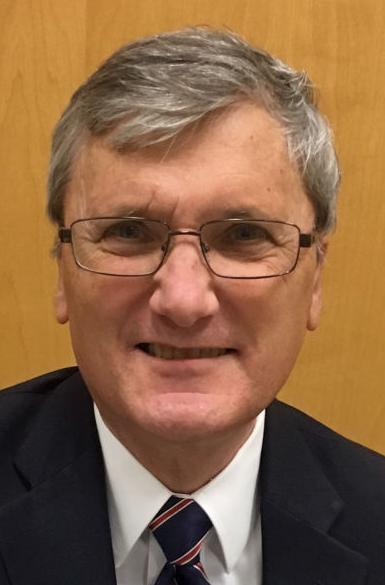 William J. Moder III, the commissioners' board president, is running for a fifth term in office.
Moder said he's pleased to see Hermitage officials spending on capital projects through the Neighborhood Investment Program, which helps the city to maintain its infrastructure and residential neighborhoods.
However, the city is facing its share of challenges as well, with the closure of stores such as Kmart, Sears and Macy's.
"There are challenges, but where there are challenges, there is opportunity," Moder said.
In some cases, he said city officials could work toward attracting new businesses. Developing other properties, such as the Shenango Valley Mall, could call for looking at more mixed-use instead of retail development.
But Moder said the most important economic development principle is to maintain what businesses the city already has. Moder said Hermitage has seen plenty of examples, with local companies such as Miller Industries and Solar Atmospheres not only surviving but thriving.
"If you look at Joy Cone for example, that's a company that's had tremendous expansion over the last few years," Moder said.
An attorney with an office in Hermitage, Moder is a part-time instructor of business law at Penn State Shenango and previously served 15 years as a part-time assistant district attorney for Mercer County.
Moder is also a former chair of the Hermitage Economic Commission, is a member of the Mercer County Regional Council of Governments and its executive committee, chair of the Shenango Valley Enterprise Zone Corp.'s loan committee and previously served on several boards, including the Community Library of the Shenango Valley.
Moving into the future, Moder said he is looking forward to implementing the updated comprehensive plan. With a city as unique and diverse as Hermitage, with areas ranging from agricultural to urban, Moder said its important to be proactive when determining where the city is and where it can improve.
"It's called Hermitage 2030 not because we're going to wait until 2030 to do something — we're going to have a goal developed, over the years we're going to implement the plan and by 2030 we'll hopefully have achieved that goal," Moder said.
Moder and his wife, Margaret, have two adult children, Rebecca and William.
Like David L. Dye on Facebook or email him at ddye@sharonherald.com.