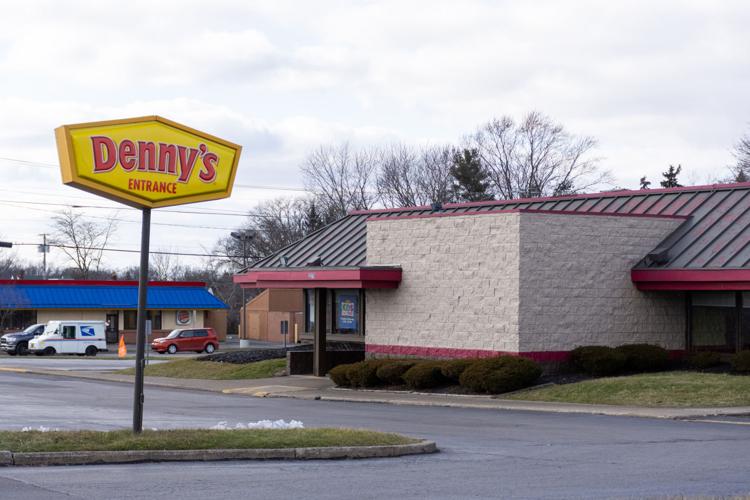 HERMITAGE – A sign on Denny's Restaurant's front doors states that it is closed for repairs, but the shutdown may be more permanent.
"We are closed indefinitely," said Denny's District Manager Sham Asnani. "We lost our lease, so we have to empty the building."
The restaurant is located at 2079 E. State St., at the intersection of South Buhl Farm Drive.
Hermitage Manager Gary Hinkson said the city is disappointed about the closure.
"Were reaching out to corporate offices to find out more information," Hinkson said. "It's an outstanding location and we really need to know the plan from the property owners. We'll work with anyone that wants to put a project there."
Raven Bouie, a spokeswoman at Denny's Restaurants corporate office in South Carolina, said the building's lease ended, and the restaurant closed Wednesday.
She did not have further information, but identified the franchise owner as Yashna Asnani.
According to Hermitage tax records, a California-based company owns the property, and city officials are trying to get in touch with the company to find out its plans for the space.
Denny's of Hermitage has been in existence for almost 40 years, according to the Hermitage Historical Society. It was built new in the 1980s.
The restaurant had another closure scare on Feb. 3, 2017, when a fire struck. The early morning blaze did not cause significant damage, but it put the the restaurant out of business for seven weeks.
Then-owner Roy Main said he was not allowed to enter the restaurant for about a month after the fire.
The insurance company sent several investigators, but the fire's cause was a mystery, Main had said.
"It wasn't a grease fire ... it wasn't a gas fire," Main said in March 2017. "The fire was under the grill and they never knew why. The employee was not near it; it just caught on fire."
The restaurant reopened March 18, 2017, with a new hand-built custom kitchen.
Follow Melissa Klaric on Twitter and Facebook @HeraldKlaric, email: mklaric@sharonherald.com