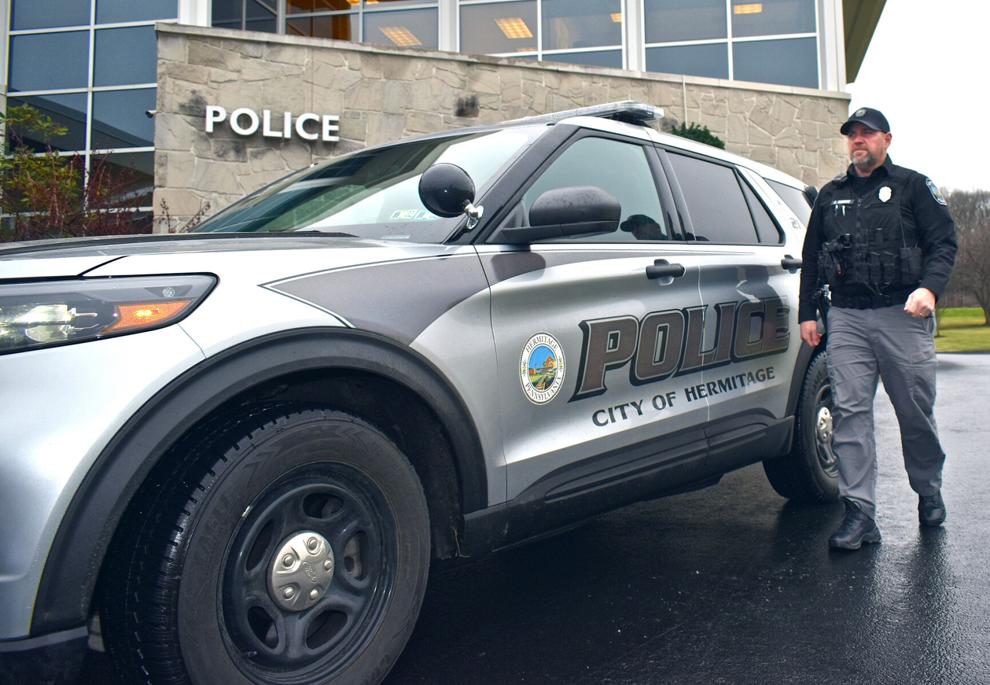 HERMITAGE — A federal grant will help the Hermitage Police Department buy body cameras, which the department says will benefit police and citizens alike.
Hermitage was among law enforcement agencies in four counties were selected to receive grants from the Department of Justice to address substance abuse disorder and equip body cameras for police.
Hermitage will receive $31,000 for body cameras. Police Chief Eric Jewell said the city will match the grant with local funds.
"It's something that we've been wanting for several years now," Jewell said. "But for small departments, these are costly and that makes it nearly impossible to fund a program like this with our normal yearly budget."
City officials have yet to determine the exact cost and number of body cameras the department will purchase, since the price can vary depending on the vendor. There are also additional costs, such as charging stations for the cameras, licensing, cloud storage of images and the necessary software.
Ideally, Jewell said he would like to buy a body camera for every officer on the department.
Depending on the time and day of the week, Hermitage police have four to eight officers on duty at a time, with four or five officers out on patrol.
"Depending on how many cameras we're able to get, we may have to share cameras between officers," Jewell said.
Despite the potential cost, Jewell said the department was interested in body cameras first and foremost due to transparency, since the cameras can reveal exactly how an incident involving the police transpired.
This documentation can help resolve citizen complaints, as well as serving as "great evidentiary tools" during police investigations, he said.
"It's the future of policing," Jewell said. "It helps police, citizens and administrators after the fact, and it can help the courts. It can be a win-win for everybody."
Under the grant, announced last week by U.S. Attorney Cindy K. Chung of the Western District of Pennsylvania, the Town of McCandless in Allegheny County received $36,069 for body cameras, Armstrong County received $600,001 to implement a pretrial diversionary treatment program, and Washington County received $900,000 to develop a post-booking diversionary initiative.
"Department of Justice grants provide critical funding to support local government initiatives that would be otherwise unaffordable," Chung said. "The grants announced today will support programs aimed at addressing the substance use crisis devastating our communities and at providing police with an important tool that will enhance protection for both officers and citizens."
Like David L. Dye on Facebook or email him at .