SHARON – During Kaytlyn Horton's time at the Hope Center for Arts and Technology, she took art classes.
But she learned confidence.
The Brookfield senior has been taking classes at the school on Anson Way on Sharon's West Hill for two years.
"It still builds my confidence," Kaytlyn said. "It makes me feel happier and like I can do it."
Kaytlyn displayed a ceramic creation of a winged anime-type character Thursday at the Youth Arts Celebration for family and friends.
The celebration featured artwork of HopeCAT students from Brookfield, Sharon, Hermitage, Farrell, West Middlesex, Sharpsville and Lakeview high schools. Students took courses in painting, print-making, pottery and digital art after their school day ended.
HopeCAT invited about 400 family and friends to see the artwork students created at the school's during the spring semester. The school is open to the public to view and purchase art.
The school started its after-school program in 2016 with Farrell schools and used Penn State Shenango's ceramics studio to conduct classes. Now, classes run at HopeCAT's state-of-the-art home in Sharon.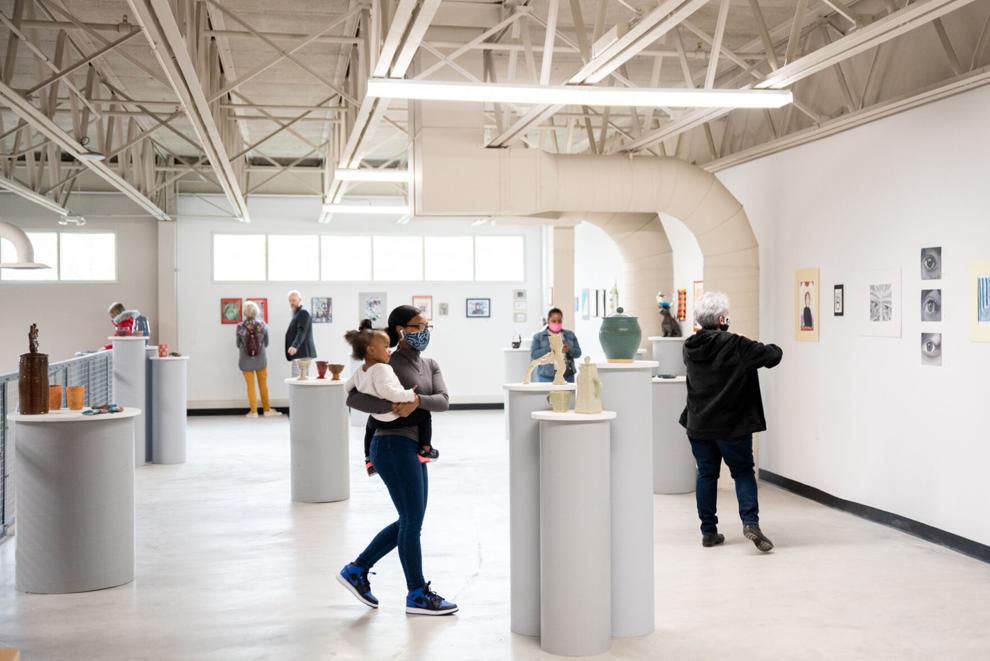 The last Youth Arts Celebration was held December 2019 before the COVID-19 pandemic hit. Thursday's event was the first show since students returned to class with restrictions.
Tom Roberts, executive director, said COVID put a pinch on classes, but now some of the kids enjoy their programs so much they come to HopeCAT every day to work on their projects.
Kaytlyn's guidance counselor pointed her toward HopeCAT and she has been attending classes for three years.
"I just think that it's fun to do," Kaytlyn said. "Sometimes after school, I'm like, 'I don't know what to do now.' It just makes me happy."
Kaytlyn is going to college in Alabama to study ministry.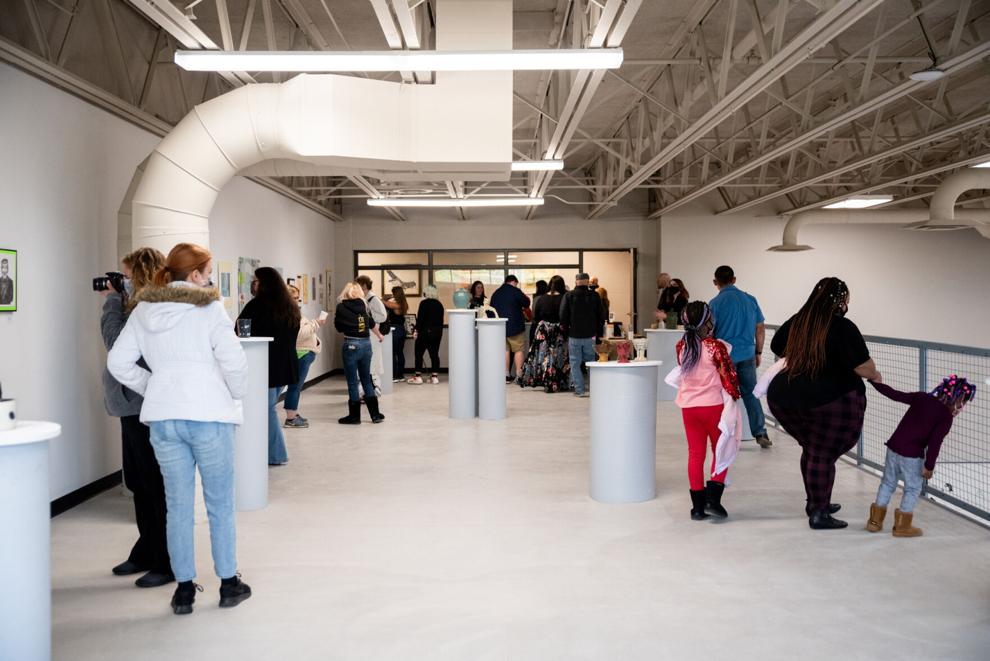 Her classmate, Emily Powell, a junior at Brookfield High School, would like to pursue something where she can continue making artwork. At HopeCAT, Emily has gotten to try artistic media that she would not have had access to otherwise.
"It's excellent," Emily said. "There's something for everyone here."
Emily began attending HopeCAT when she was a freshman. She usually comes to the studio two to three times a week to work on her sketches, watercolor paintings and pottery pieces.
"Art's been my way of expressing myself," Emily said. "My way of speaking through my work."
The classes at HopeCAT are hands-on, according to Emily, with "super nice" teachers.
"I've made so many friends and I feel like everyone here is nice," Emily said. "We all get along and we're all here to help each other out."