HERMITAGE – Tuesday was a good day for for Dominick Dodson.
The 29-year-old Sharon resident turned up for an interview at Popeyes' Louisiana Kitchen on North Hermitage Road. He left with a job.
Rchid Ebn, a district manager for Popeyes, rummaged through his car and immediately put a surprised Dodson to work.
"I was kind of shocked,'' Dodson said of the experience. "I didn't expect to start that quickly.''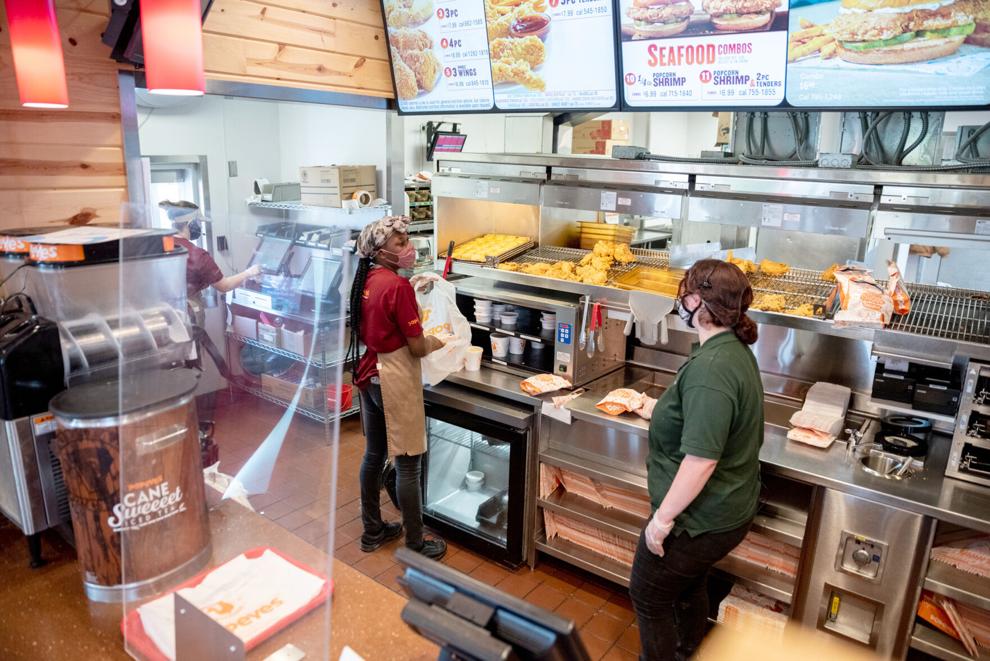 Now, Ebn just needs 19 more. And they can't arrive soon enough.
Literally. A shortage of workers forced Ebn to delay opening for more than an hour Wednesday. 
The restaurant usually opens at 10:30 a.m., with the first employees arriving 90 minutes earlier to begin preparing for lunchtime orders. But with the lack of employees, Ebn said he didn't throw open the doors until shortly after noon, Ebn said.
And even that took some doing.
"I had to make quick phone calls to get some people in,'' he said.
When fully staffed, Popeyes' Hermitage location has about 30 employees. But the restaurant has a bare-bones dozen workers, with 20 openings going begging.
Ebn is echoing concerns, aired by other business owners, that the American Recovery Plan, adopted last month by President Joe Biden, is partly responsible for evaporating the fast-food labor pool. The program has doled out up to $1,400 per person in direct cash payments and an additional $300 per week in unemployment benefits to help those in desperate financial straits due to COVID-19.
"People can make more money staying home,'' Ebn said.
Given the job market, Pennsylvania's $7.25-an-hour minimum wage is laughable, he added. The restaurant is touting a starting wage of at least $9 an hour with quick pay increases for employees who remain.
Managers earning $13 a little more than a year ago are now pulling in $16 – a 23 percent hike.
"We never imagined we would be paying this kind of money,'' Ebn said.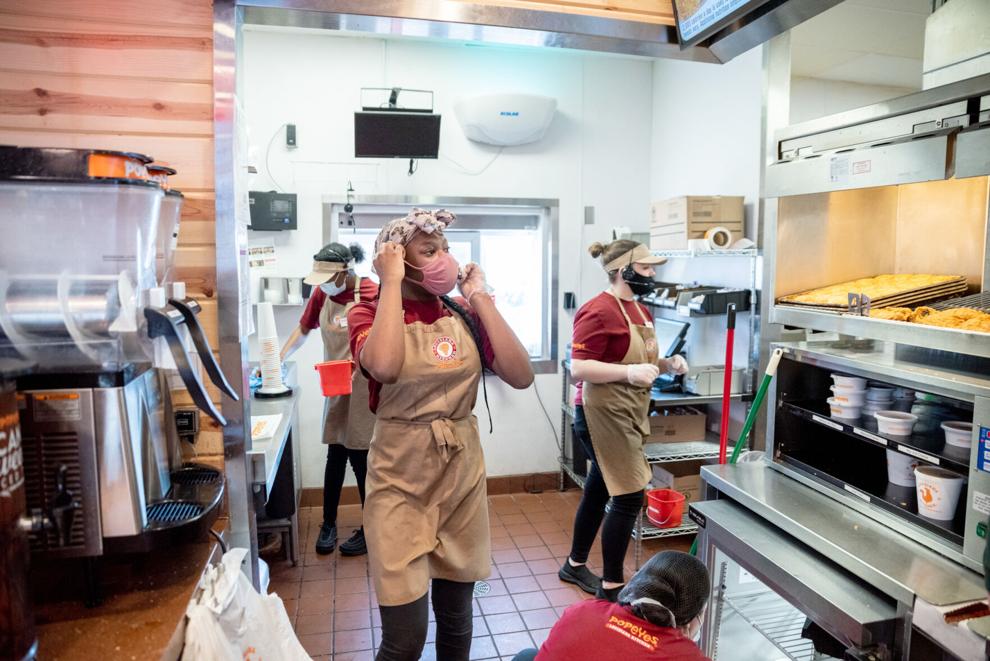 However, there are still more people looking for work than there were before the pandemic. Mercer County's preliminary jobless rate in February was 8.7%, according to the state Department of Labor & Industry's website. The figure is above the state's 7.3% unemployment rate.
In 2019, before COVID-19 and its restrictions ravaged the national economy, the county's unemployment rate hovered a little higher than 6%. 
Ebn oversees about a dozen Popeyes restaurants in western Pennsylvania and often finds himself working behind the counter to keep operations going. He hasn't had a day off in four months.
"And prior to that I didn't have a day off for three months,'' Ebn said with exhaustion in his voice.
One perk for new hires is upward mobility — they can rocket up to management jobs. Ehab Elhaj is a good example. With 13 months under his belt as an employee, the 17-year-old senior at Sharon High School is now among the eatery's senior staff. His duties include training new employees. 
"I like training people who want to learn,'' Elhaj said. "You can tell pretty fast who really wants to work.''
The student has been a major asset for the restaurant in another way. Elhaj has recruited more than 75 percent of its employees. As an incentive, workers can get gift cards of up to $50 for attracting new employees.
Herald Business Editor Mike Roknick talks with Hermitage Popeyes District Manager Rachid Ebn about staffing issues at the restaurant. 
In addition to higher-than-minimum wage and the prospect of fast advancement, Ebn said Popeyes has a healthy work atmosphere.
"You don't hear employees screaming at each other here when we get busy like other places,'' he said.
Also, the chain's menu is very basic and doesn't demand months of training. Ebn points to award certificates displayed on a wall showing the store is a top-performer. 
"With all that's going on now business is very good,'' Ebn said.
But there is stiff competition for every job seeker. A few hundred yards away, a sign outside the KFC restaurant read, "Join our team, $10 an hour."