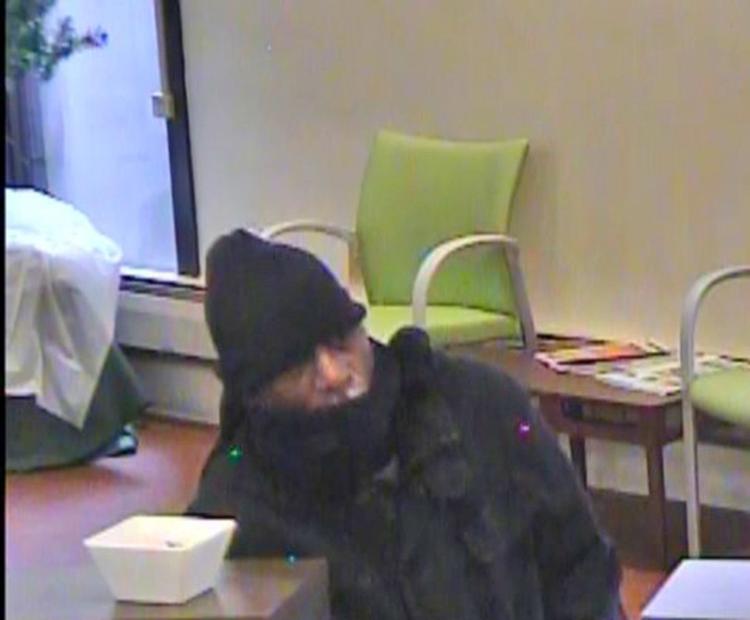 SHARON – Sharon police are searching for a man who robbed Huntington Bank in downtown Sharon Friday.
Police officers were dispatched at 10:21 a.m. to the bank at 1 E. State St., where a man indicated he had a weapon and demanded money, according to a press release from the police department.
The release states the suspect then fled from the bank with an undisclosed amount of money.
Police were still searching for the suspect as of Friday evening, and police Chief Edward Stabile said the suspect should be considered armed and dangerous. He added that police were still trying to determine what direction the suspect went as he fled the bank.
"No one other than qualified law enforcement should attempt to apprehend the suspect," Stabile said.
The suspect is described as a black man with a gray mustache who wore a black coat, black hat and a black scarf wrapped around his face. The Federal Bureau of Investigation is assisting the Sharon police in the investigation, according to the press release.
"That's the standard procedure, and at a later time we'll determine who should take the lead the on the investigation," Stabile said.
Like David L. Dye on Facebook or email him at ddye@sharonherald.com.
ANYONE WITH information about the robbery or suspect is asked to call either the Sharon Police Department at 724-983-3210 or the Mercer County 911 center's non-emergency number at 724-662-6110.