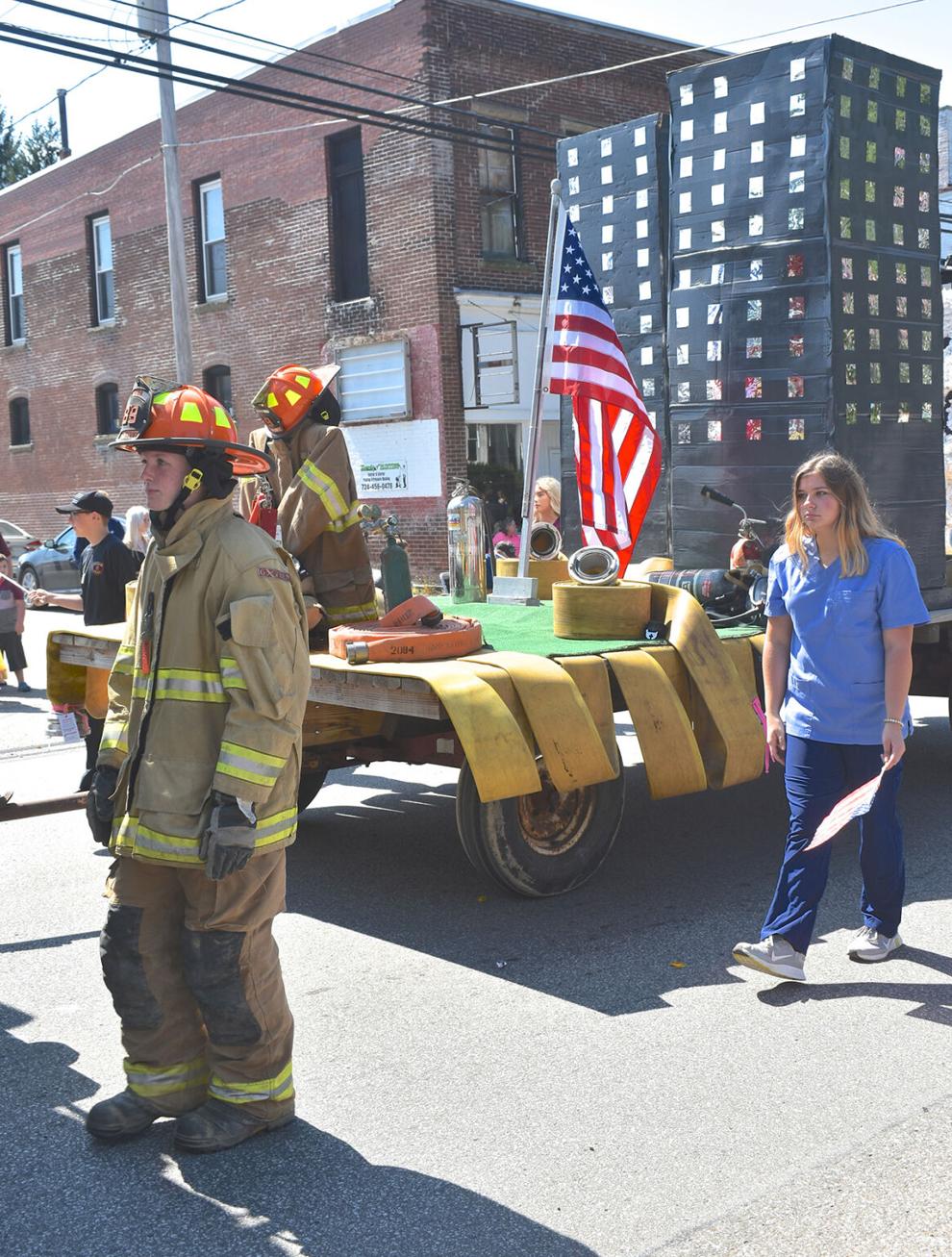 JAMESTOWN – Relaxing on a folding chair to watch Jamestown Community Fair's parade on this sun-splashed Saturday, Pat Osborne's emotions were torn.
There was the uplifting parade, and the memories of the Sept. 11, 2001, terrorist attacks.
"I remember the terrorist attacks from 20 years ago,'' Osborne said. "But I can't remember the details. Maybe it's because my mind doesn't want me to remember it.''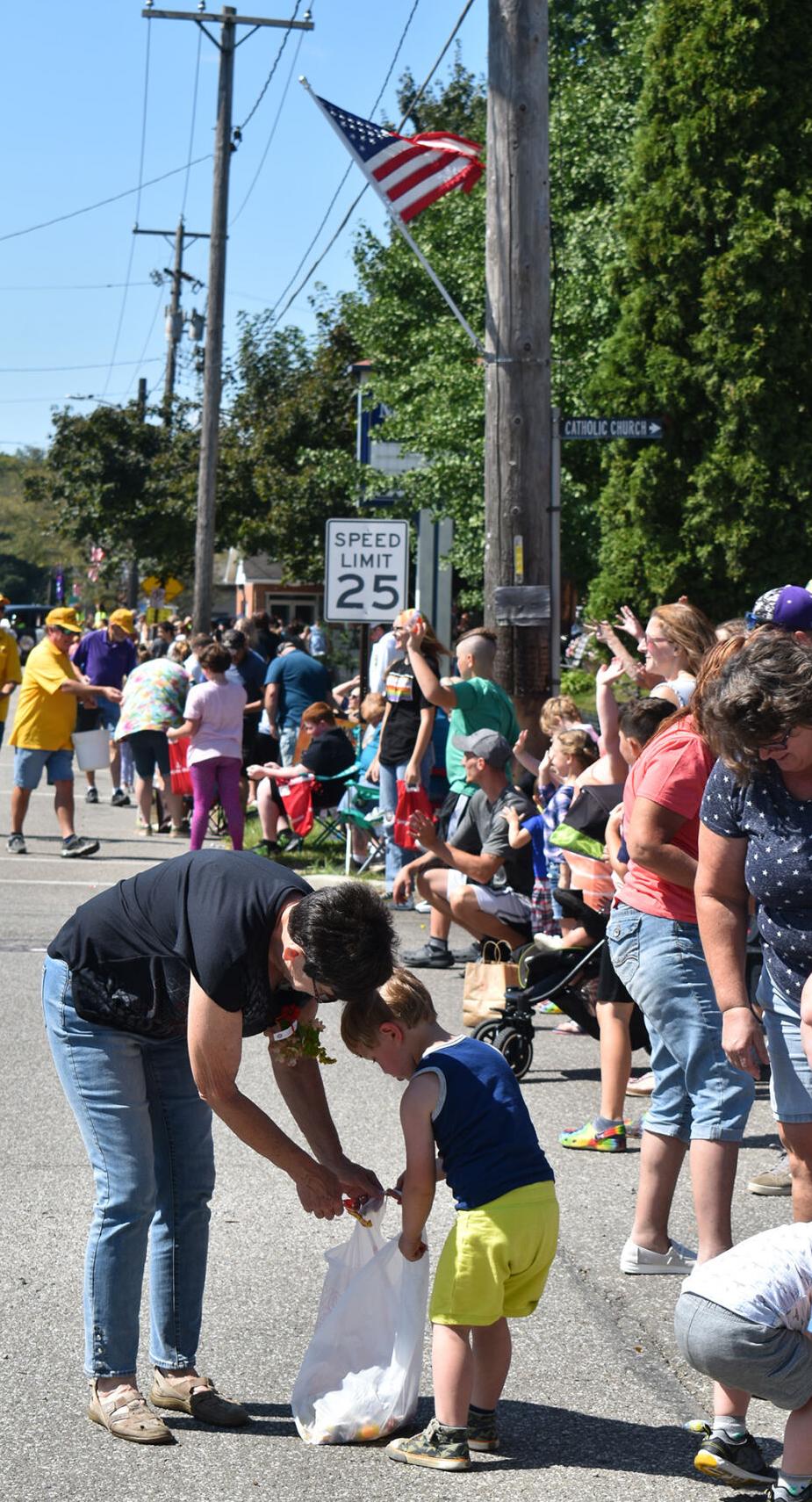 Hundreds turned out for the annual parade that winds its way through the heart of Jamestown. Each year fairs in the state create a theme, and this year's was: Making Memories One Fair at a Time.
Jamestown Fair celebrates its annual festivities with a parade. It turned out this year it fell on the 20th anniversary of the attacks.
At 78, Osborne is the matriarch of the family and multiple generations of family members sat with her to watch the parade. Her daughter, Rhonda Pipp, remembers the attacks.
At the time Pipp worked in the office of nearby Werner Co.
"My office was near the guard shack that had a TV,'' she said. "The guard told me about the first plane hitting the Twin Towers.''
Within minutes things got worse as the attack unfolded at the World Trade Center in New York.
"When the second airplane hit the other tower we realized this was an attack,'' Pipp said.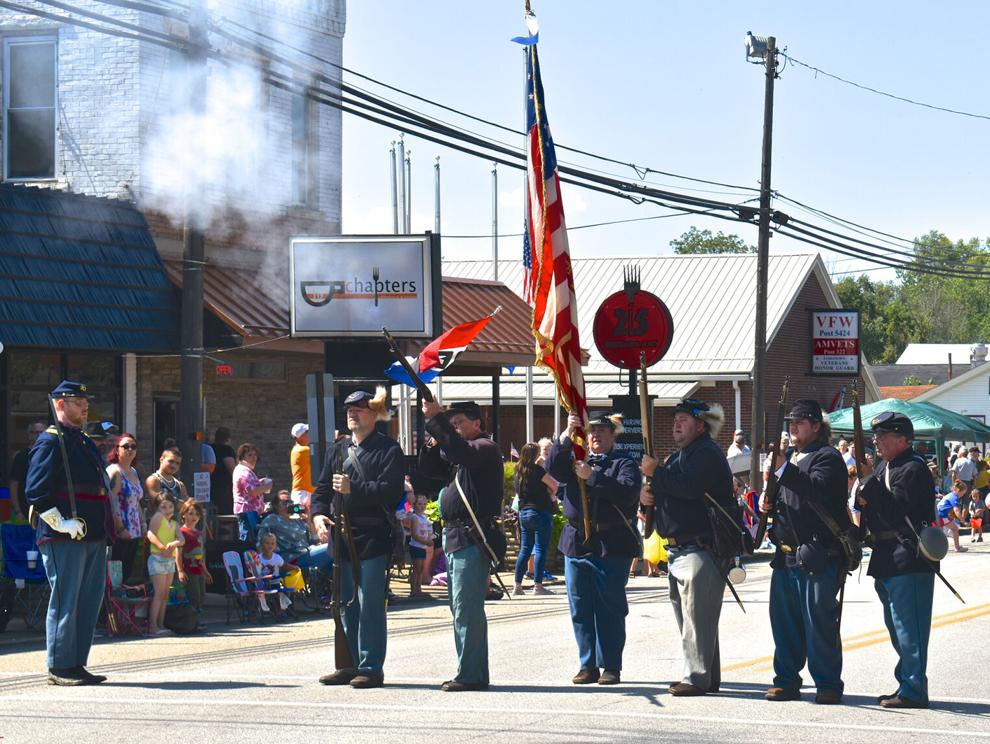 Osborne's great-grandson, John Duignan, sat in front of her on the curb to watch the parade. The nine year-old Greenville resident said he learned about the attacks from his teachers.
"Planes hit the towers and they went down,'' Duignan said. "Then another plane hit the Pentagon and another plane went down in Pennsylvania.''
Jamestown High School juniors created a float for the parade with a replica of the Twin Towers.
"We thought it would be a nice tribute to the community,'' multiple juniors said in unison after the parade ended.
Jill Taylor and Melissa Potase, advisors for the junlor class, said the students were the brains and talent in creating the float.
"The kids came up with the idea,'' Taylor said.
For Pipp, she finds 9/11 a major turning point for the nation.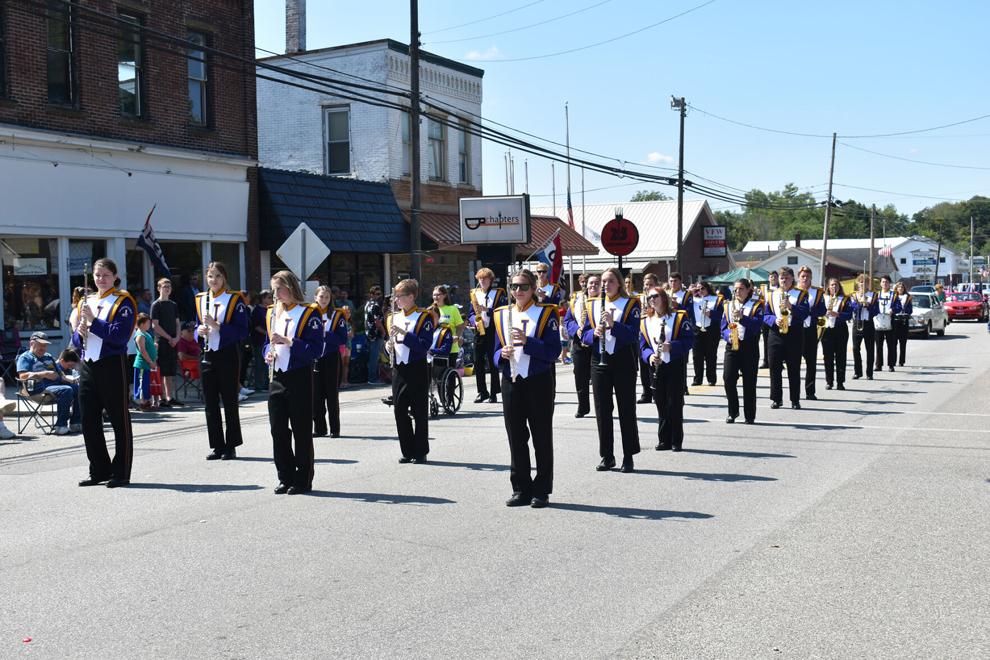 "It seems like when we go to war it's in another country – not here,'' she said.